News
Student Shout Out: Paulina Y. '24 Helps Collect 44 Life-Saving Donations during Léman Manhattan Blood Drive
February 08, 2023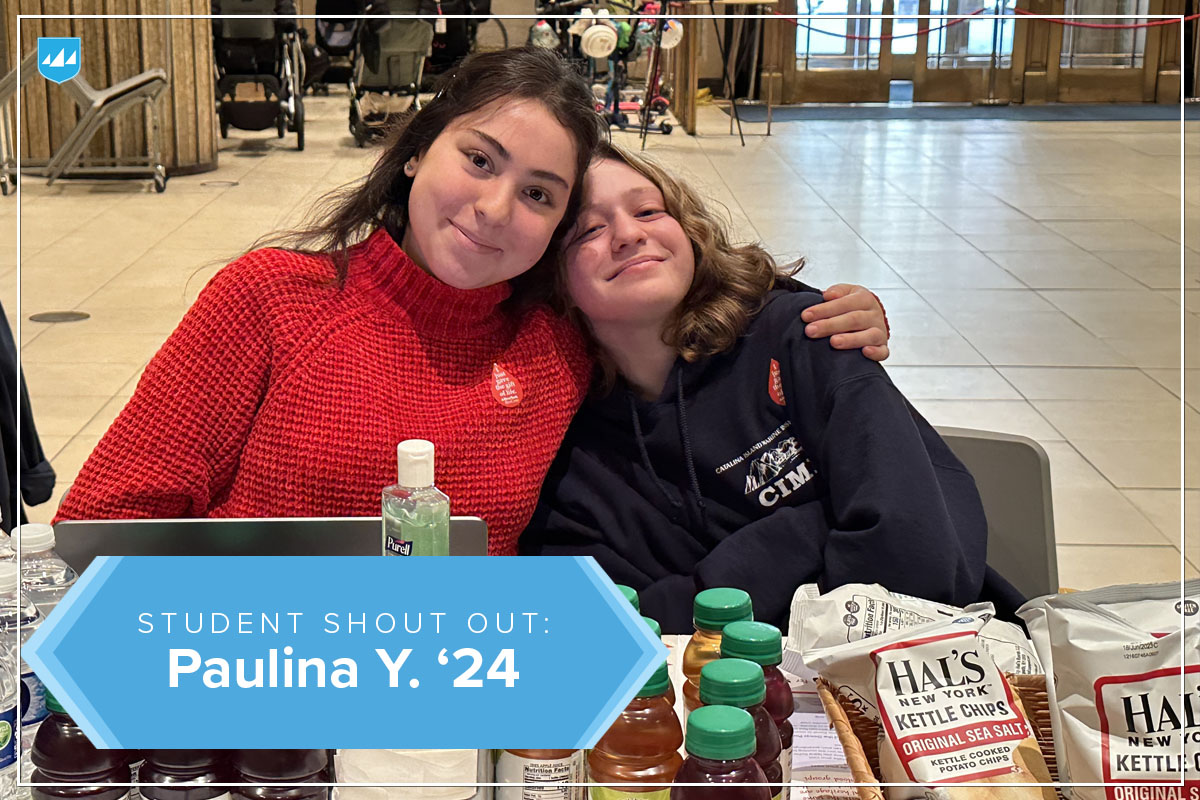 On Monday, January 30th, Léman Manhattan hosted a blood drive in support of the New York Blood Center.
The philanthropic event was spearheaded by Léman Junior Lina Y., who led this community service initiative out of a desire to support her fellow New Yorkers. "In early October I got an email from my neighborhood. It said they were hosting a blood drive soon and needed participants. I did some further research about blood drives and the need," Lina started when asked about the inspiration for hosting this event. "I found out that we have been in a blood emergency for a while now. This really opened my eyes. Imagine how scary it is for patients and hospitals when there isn't enough blood." The more research Lina conducted, the more compelled she was to host a blood drive at Léman. The organization of Monday's drive quickly became her IB Creativity, Activity, and Service (CAS) project, an essential step in her pursuit of an IB Diploma.
After plenty of hard work, the blood drive was held from 11:00 AM to 4:00 PM in the Broad Street Ballroom. Throughout the day, 44 people donated blood, which will ultimately go towards saving 141 people's lives. "I am so proud and so beyond happy. The drive was a big endeavor by not just me, but by everyone at school who helped make it a possibility. I couldn't believe the level of support I received from the community!" Lina exclaimed when asked about the day's success. Now with a successful blood drive under her belt, Lina hopes to host another one next year, making it an annual tradition at Léman.
To learn more about Service Learning at Léman, click here.