News
Student Spotlight: Dashiell M. '25 Ranked Third State-Wide for Rebounds Per Game (Boys Varsity Basketball)
February 03, 2023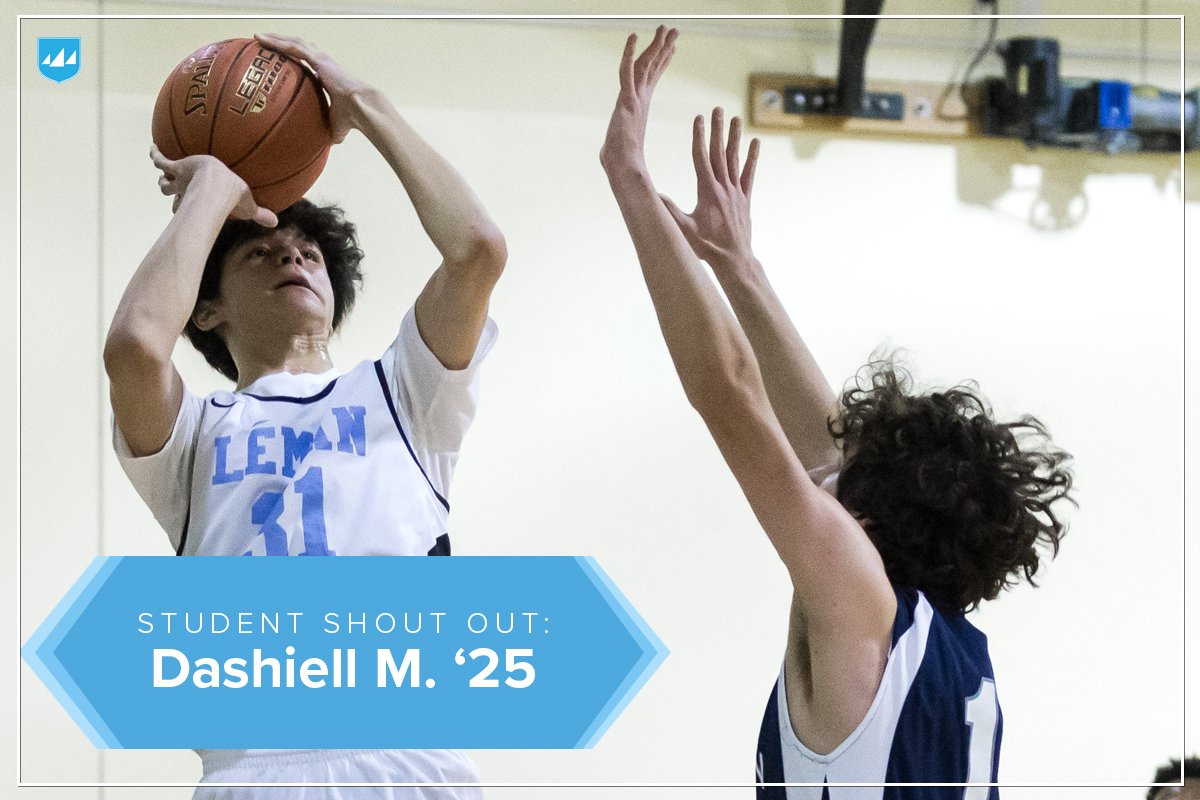 Congratulations to 10th grader Dashiell M., who was recently ranked high on a list for rebounds and blocks per game in the MaxPreps NYSPHSAA basketball state-wide stat leaders lists. As of the most recent list published on February 1st, Dashiell is ranked 3rd in the state for rebounds (with a 12.8 average) and 11th in the state for blocks (with a 3.0 average).
What's more, Dashiell is:
#1 earner of rebounds amongst sophomores in New York State

#18 earner of rebounds amongst sophomores across the country

#103 earner of rebounds amongst all Varsity players nationally
Published by CBS Sports' high school athletics outlet, "MaxPreps," this list ranks all basketball players in New York State based on various stats including rebounds, blocks, points scored, and more. As such, it is incredibly competitive.
A passionate soccer player, Dashiell dedicated himself to competeing with Léman's Boys Varisity Soccer Team throughout the fall season. Once it came to a close, Dashiell joined the Boys Varsity Basketball team, for the first time, this year. With the current season marking his first foray into competitive basketball, his ranking so high in both of these categories is made all the more impressive.
Congratulations again, Dashiell! We can't wait to see all that you accomplish!