News
Enjoy a Summer of Non-Stop Fun at Camp Léman!
January 19, 2023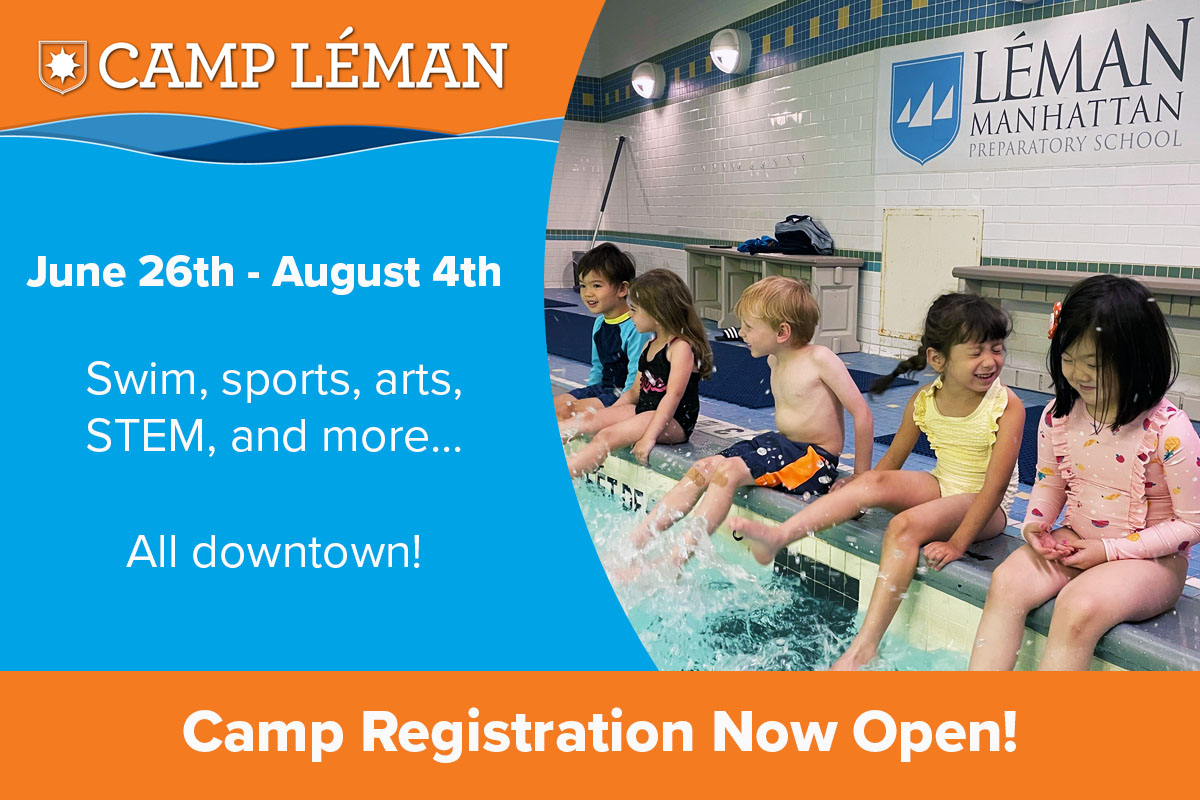 Join us this summer for non-stop fun at downtown Manhattan's premier summer day camp: Camp Léman! From an array of sports in our 4,600 square foot gym, outdoor play on our rooftop playground, performing and visual arts, STEM activities, cooking lessons, excursions to nearby parks, playgrounds, and landmarks, and more, Camp Léman provides all you need to ensure your child's summer is absolutely unforgettable! Available for students ages 3 - Grade 6. Camp Léman will run from June 26th - August 4th, 2023.
Enrollment is now open. Register before March 15th to receive an early bird discount.
Please visit campleman.org or contact Director of Summer Programs, Steve Levin, for more information.