News
The Read Aloud Club Unites Students Through Stories
January 12, 2023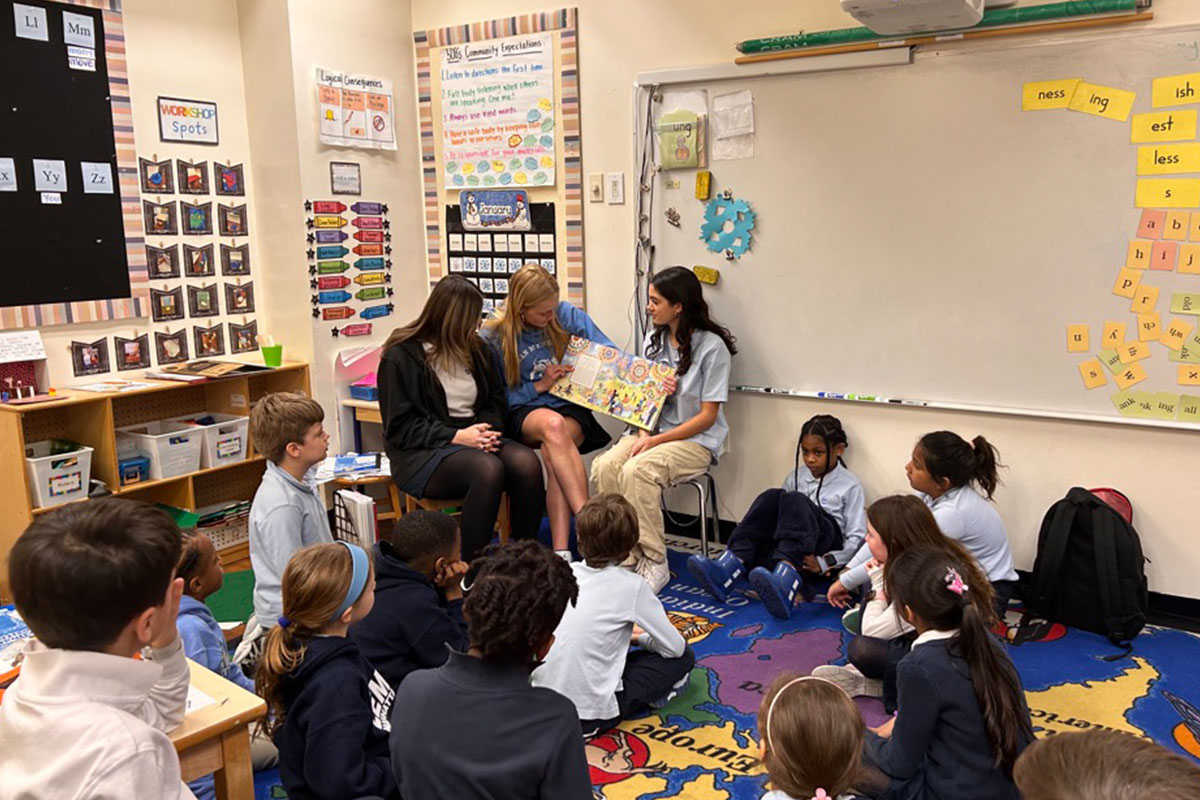 After signing up for an opportunity to read to a lower school class, tenth graders Blair W. and Gianna G. were inspired to create the Read Aloud Club. Founded in October 2022, the Read Aloud Club invites older Léman students to visit the classrooms of their Lower School and Early Childhood peers to share a variety of children's books, from classics to contemporary favorites. Beyond allowing for students across grade levels to bond over a love of reading, the club also allows for high school students pursuing their IB diploma to fulfill their Creativity, Activity, and Service (CAS) requirement. When asked what their favorite thing about managing the Read Aloud Club was, Blair and Gianna's answer was simple: getting to know the younger students! "We love when they ask us questions about the [books] or relate [them] to their own life experiences," they said.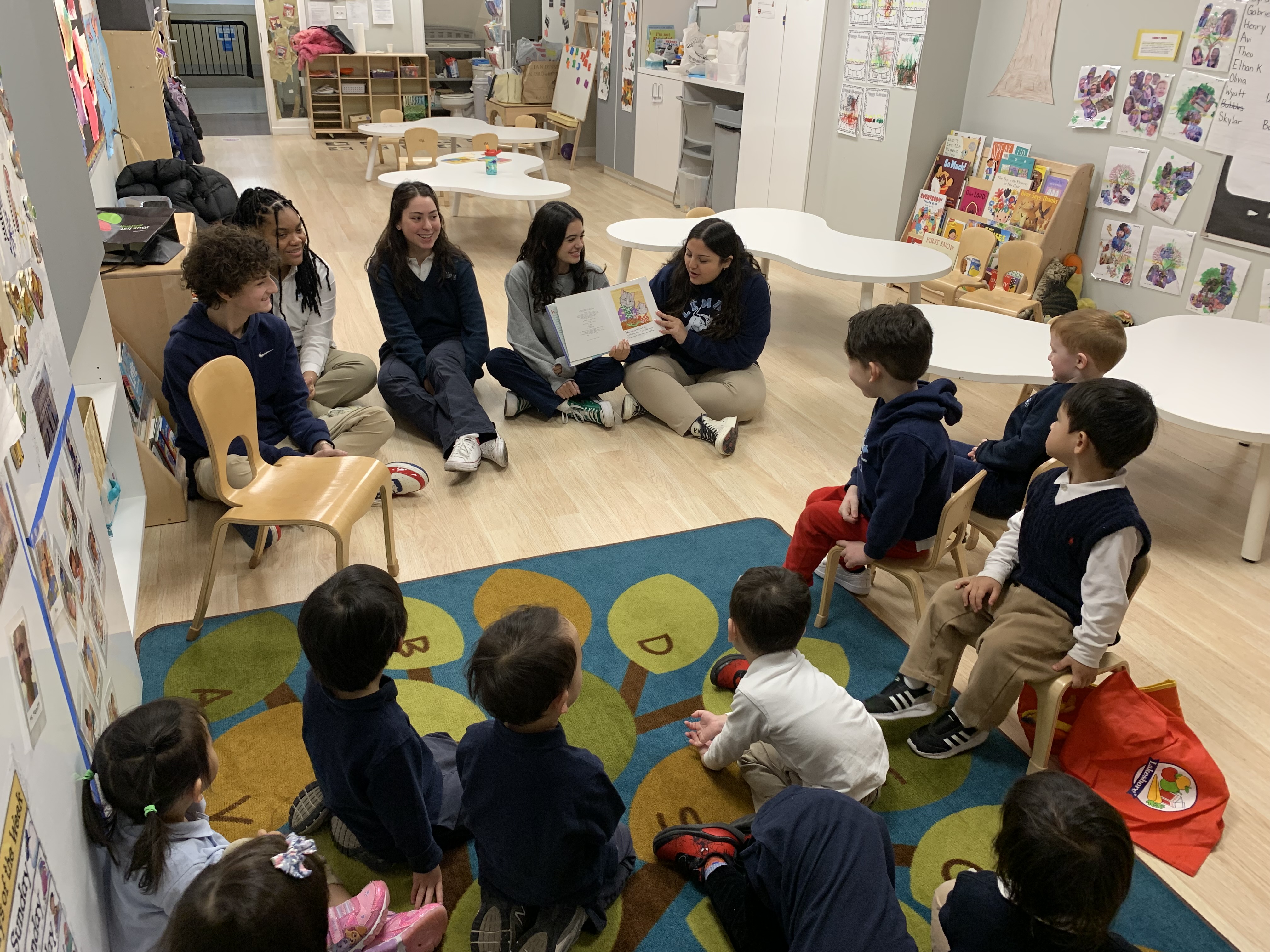 The Read Aloud Club also provides a platform for students to explore a range of ideas and themes linked to Léman's Diversity, Equity, Inclusion, and Justice initiatives. Each month, the club aims to introduce young students to books that will help expand their worldview and bring awareness to different cultures, celebrations, and times of remembrance. January, for example, marks International Culture Month at Léman, a celebration of the 100+ countries of origins that make our community so special. Thus, throughout this month, the Read Aloud Club has been sharing books like Jacqueline Woodson's "The Day You Begin" and Rosemary Wells' "Yoko," which encourage readers to learn about and celebrate cultural differences. It is Blair and Gianna's hope that these books will inspire younger students to "embrace and share their cultures with their classmates."
Though the club already has students busy visiting classrooms each week, Blair and Gianna have ambitions for the Read Aloud Club beyond the 2022-23 school year. "We'd like to expand our club even further and possibly host events such as assemblies and book drives," they started. "In addition, we hope to maybe guide the children through artistic and creative activities that relate back to the theme of [each book we share]."

To learn more about student life at Léman, click here.