News
Léman Celebrates Latinx/Hispanic American Heritage Month
October 07, 2022
September 15th through October 15th marks Latinx/Hispanic American Heritage Month, a time to celebrate and reflect upon the diverse cultures and vast contributions of the Latinx/Hispanic community throughout history.
Throughout this commemorative month, students have been learning more about Hispanic/Latinx American history through a variety of classroom activities. Read on below to learn more about some of the ways the Léman community celebrated this month.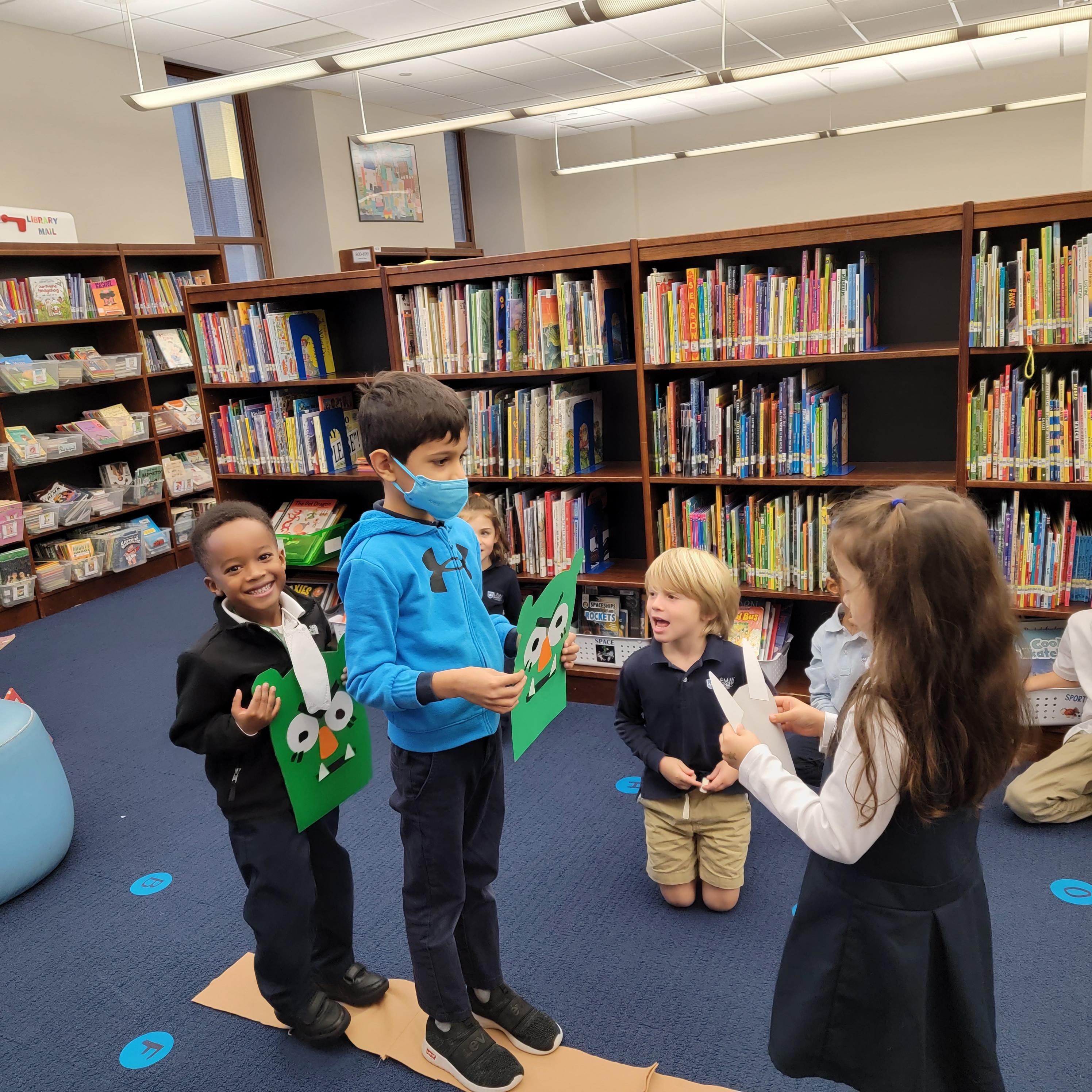 The Kindergarten Reads "The Three Billy Goats Buenos"
As they continue to learn about the patterns present in an international array folktales with Ms. Seitner, Kindergarteners enjoyed a reading of two versions of the "Three Billy Goats Gruff," focusing especially on "The Three Billy Goats Buenos" by Susan Elya, a Spanish/English version of the folkloric classic that explores why exactly the troll was so grumpy in the first place. As the story was read, students learned a variety of words and phrases in Spanish which they then used to act out the story.
Img credit: Ms. Seitner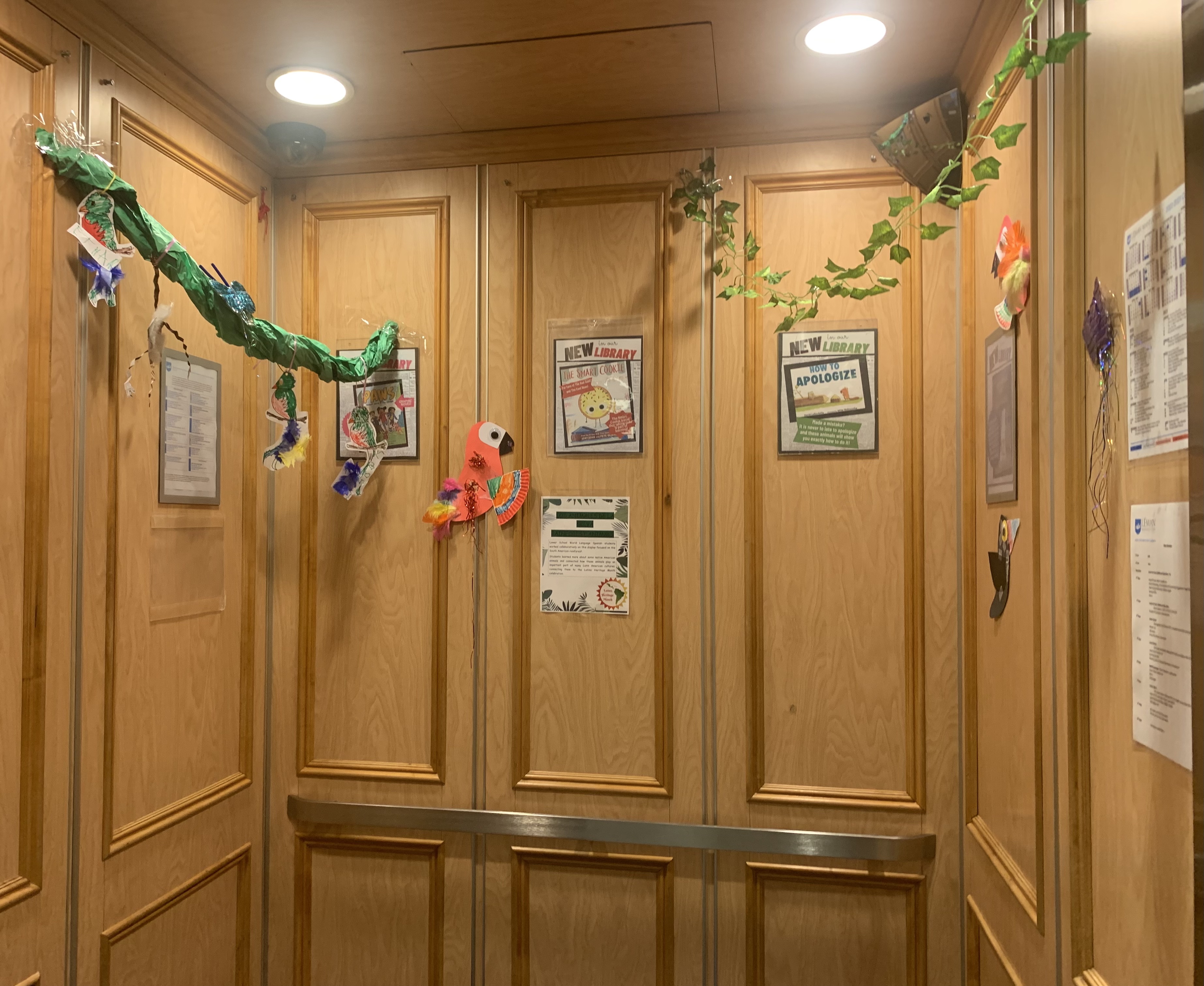 Rainforest Animals Take Over 41 Broad Street
If you've visited 41 Broad Street in the past month, you may have noticed a few furry friends present in the elevators. An artistic way to bring their lessons in the classroom to life, Lower School World Language Spanish students worked together to decorate each of the elevators to resemble the South American Rainforest. As they curated each space, students learned about how each animal played an important role in many Latin American cultures and stories.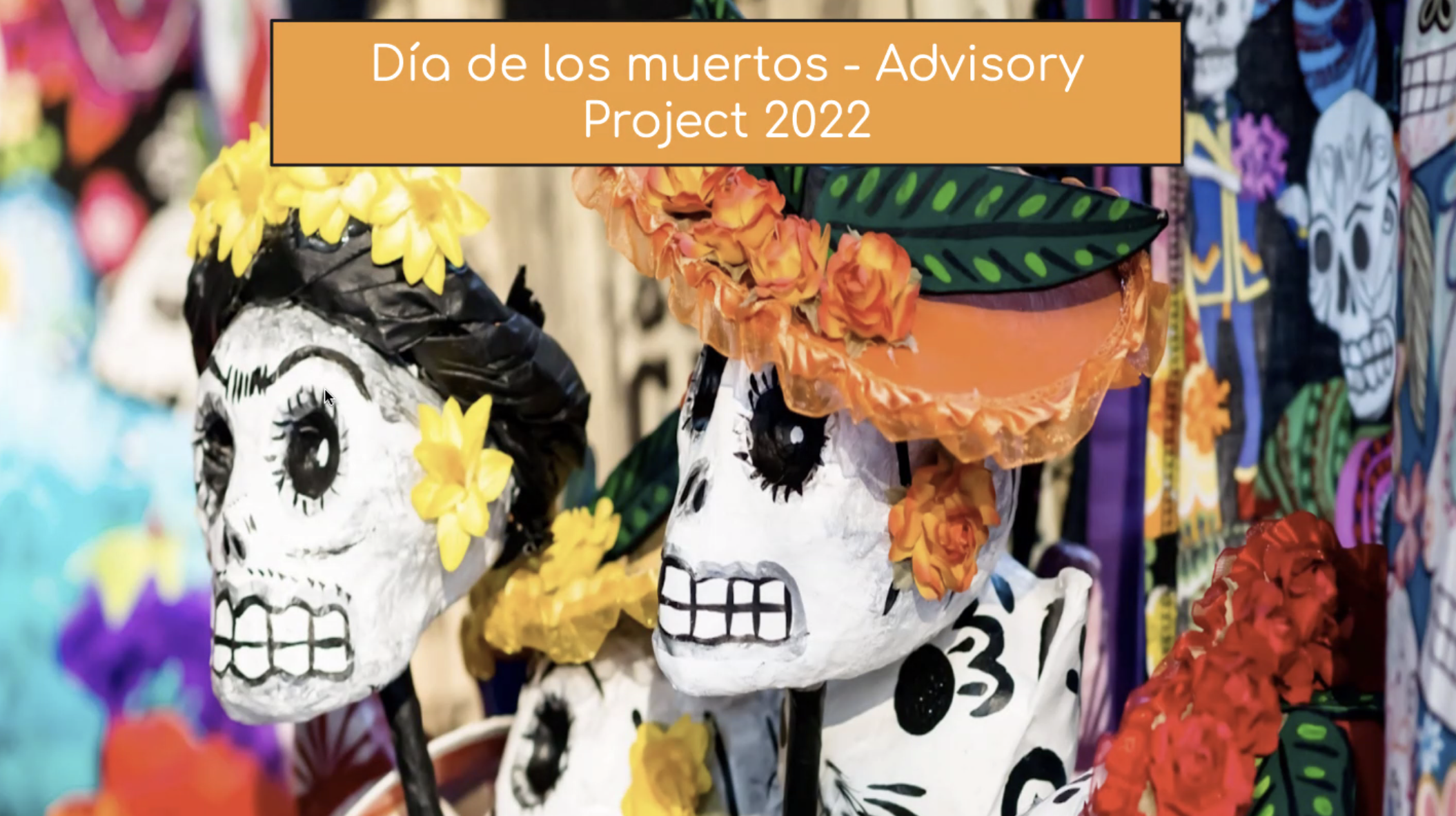 The Middle & High School Prepare for Día de los Muertos
This week, students at 1 Morris Street begun preparing for their celebration of Día de los Muertos. On October 3rd, students were visited (via Zoom) by José Luis Umaña, a professor of the Humanities and Social Sciences at the Instituto Tecnológico y de Estudios Superiores de Monterrey. Throughout his presentation, Professor Umaña shared the history of Día de los Muertos and the significance of the altars traditionally constructed to honor loved ones who have passed.

The presentation helped educate and inspire students as they get ready to build Día de los Muertos altars honoring those who've dedicated their lives to making the world a better place, and that highlights traits they possess that are included in the profile of the Léman learner. We look forward to sharing the finished altars later this year.
Book Lists
Enjoying diverse stories opens the door to learning from an array of different voices, experiences, and perspectives. Both the 41 Broad and 1 Morris libraries have available lists of books written by Hispanic/Latinx authors from across the globe that you can peruse – and hopefully find your new favorite read! Click here for the Lower School list, and click here for the Upper School list.

All of the books featured can be found in either library, or on the Sora app.