News
Léman Manhattan Celebrates Arab Heritage Month
April 28, 2023
April marks Arab Heritage Month, a time to celebrate the diverse culture, heritage, and contributions of Arab Americans throughout history.


Throughout this month, faculty & staff members planned several activities and events to help bring our community together to grow and learn throughout this commemorative time. Read on below to learn a bit about how Léman celebrated.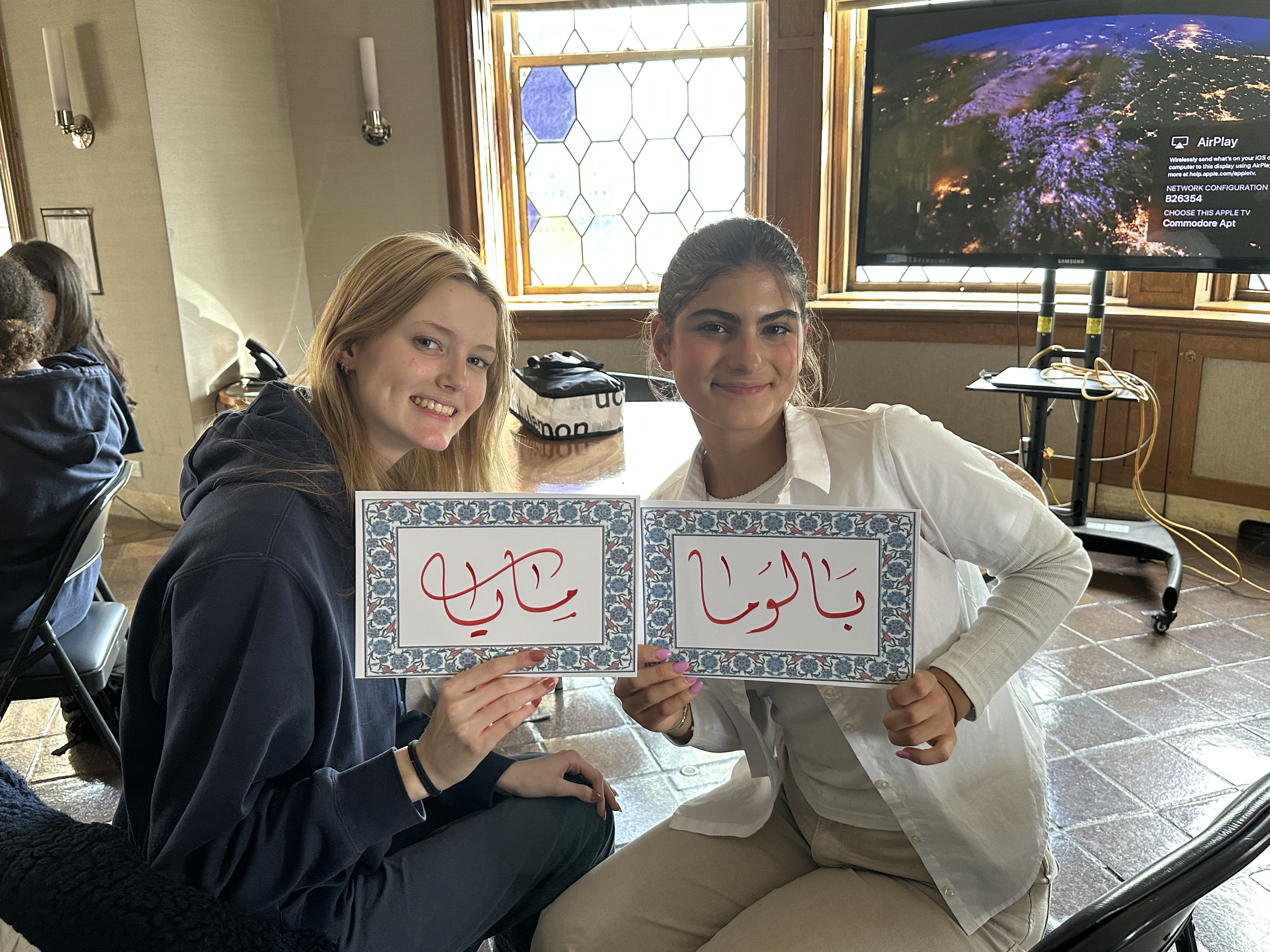 An Early Celebration of Eid al-Fitr
Ahead of Eid al-Fitr, students, faculty, and staff came together in the Commodore's Room to enjoy time together and to learn more about the significance of the holiday. Throughout, guests were able to get beautiful henna tattoos and have their names written in Arabic calligraphy on decorative plaques.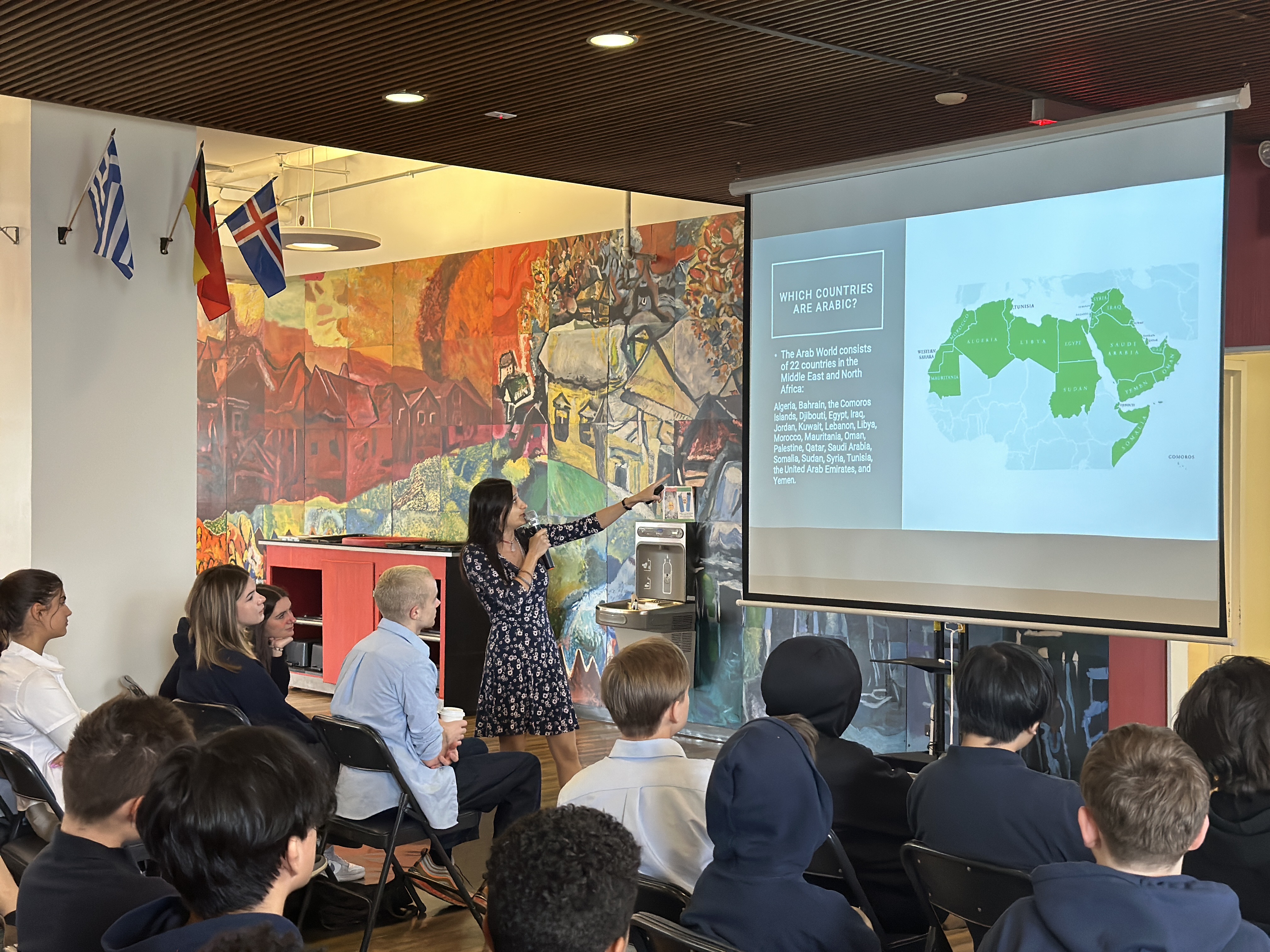 Arabic Lessons With Ms. El Heilani
During advisory on April 19th, IB French Teacher Ms. El Heilani led an Arabic class for Upper Schoolers. Throughout, Ms. El Heilani taught students, faculty, and staff a variety of basic words and phrases used especially when meeting new people and making friends. The lesson involved a few rounds of call and response so that students could practice what they'd learned, and an impromptu demonstration by two students who are native Arabic speakers.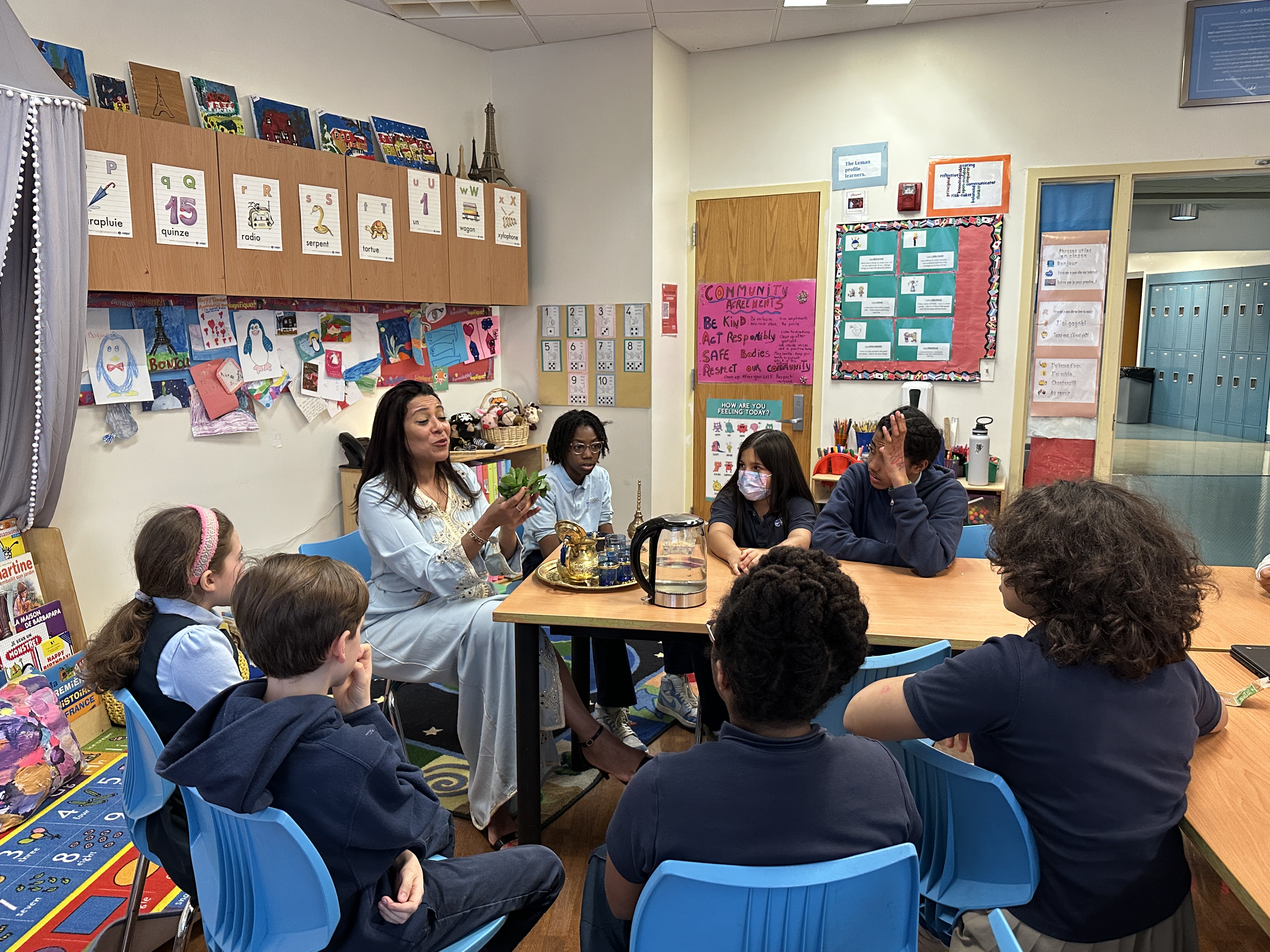 Moroccan Tea Ceremony
Fifth graders got to learn about one of Morocco's oldest customs during a Moroccan tea ceremony led by CECE and Lower School French Teacher, Ms. Welsh. Throughout, Ms. Welsh taught students about the significance of the ceremony in Moroccan culture, and walked them through how to make traditional mint tea step by step. The tea, which was made with fresh mint from Ms. Welsh's garden, was enjoyed by all.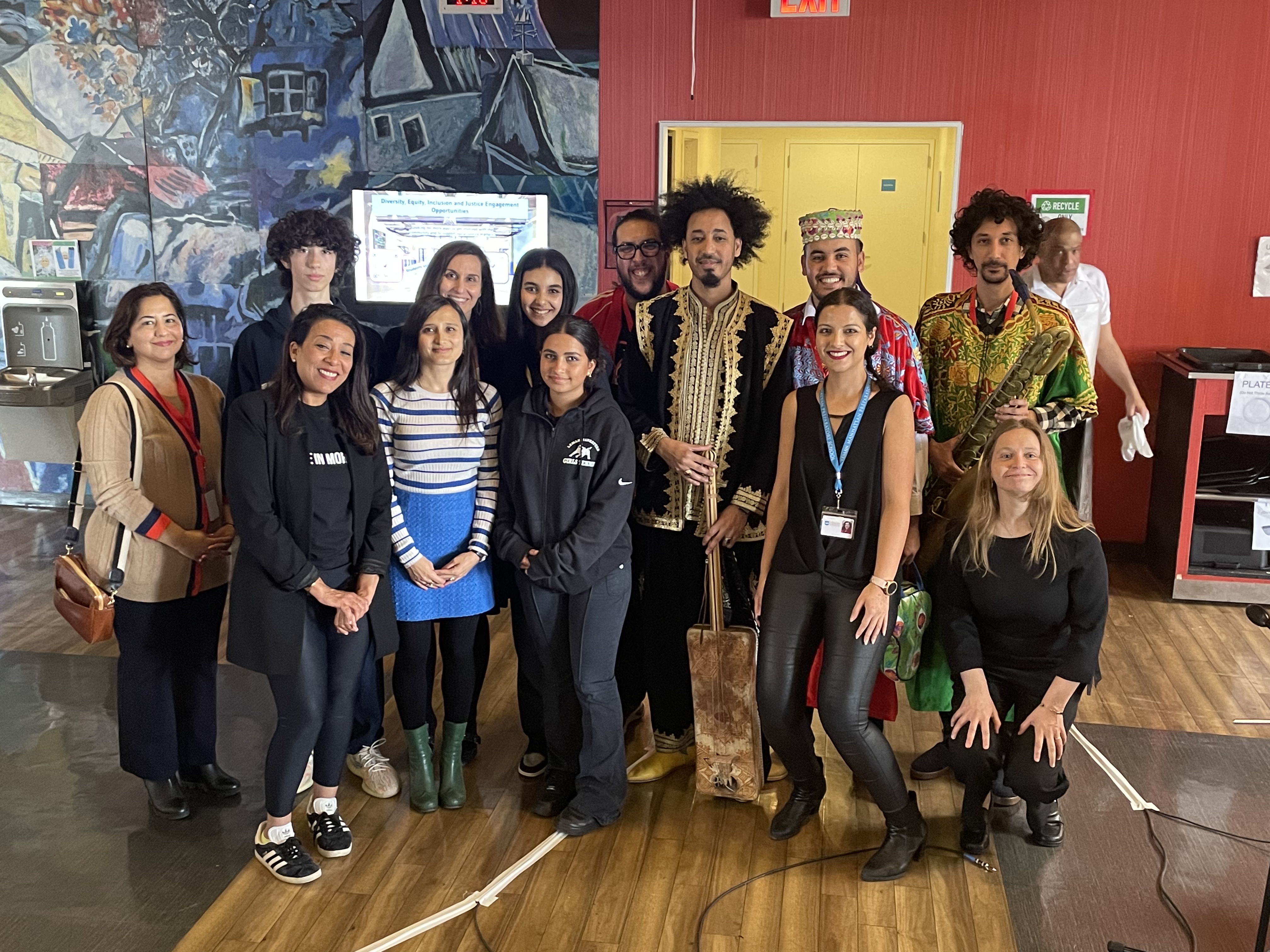 Learning About North African Music
As a musical treat during lunch, the Grammy-nominated Moroccan musician, Samir Langus and his band visited 1 Morris Street to perform a variety of original and traditional songs, sharing the rich history and diversity of North African music.
Virtual Cooking Lesson
In celebration of the culinary culture of many Arab countries, students enjoyed a virtual cooking class during which they learned how to prepare hummus.