News
Students Celebrate All Things STEAM During Science Week
April 18, 2023
Last week, students celebrated all things science during this year's Science Week! Whether it was technology and aeronautics, or biology and astrophysics, this commemorative time provided upper school students with a platform to laud the forms of science they loved with classmates, or discover ones new to them.
Read on below to read more about this week-long celebration.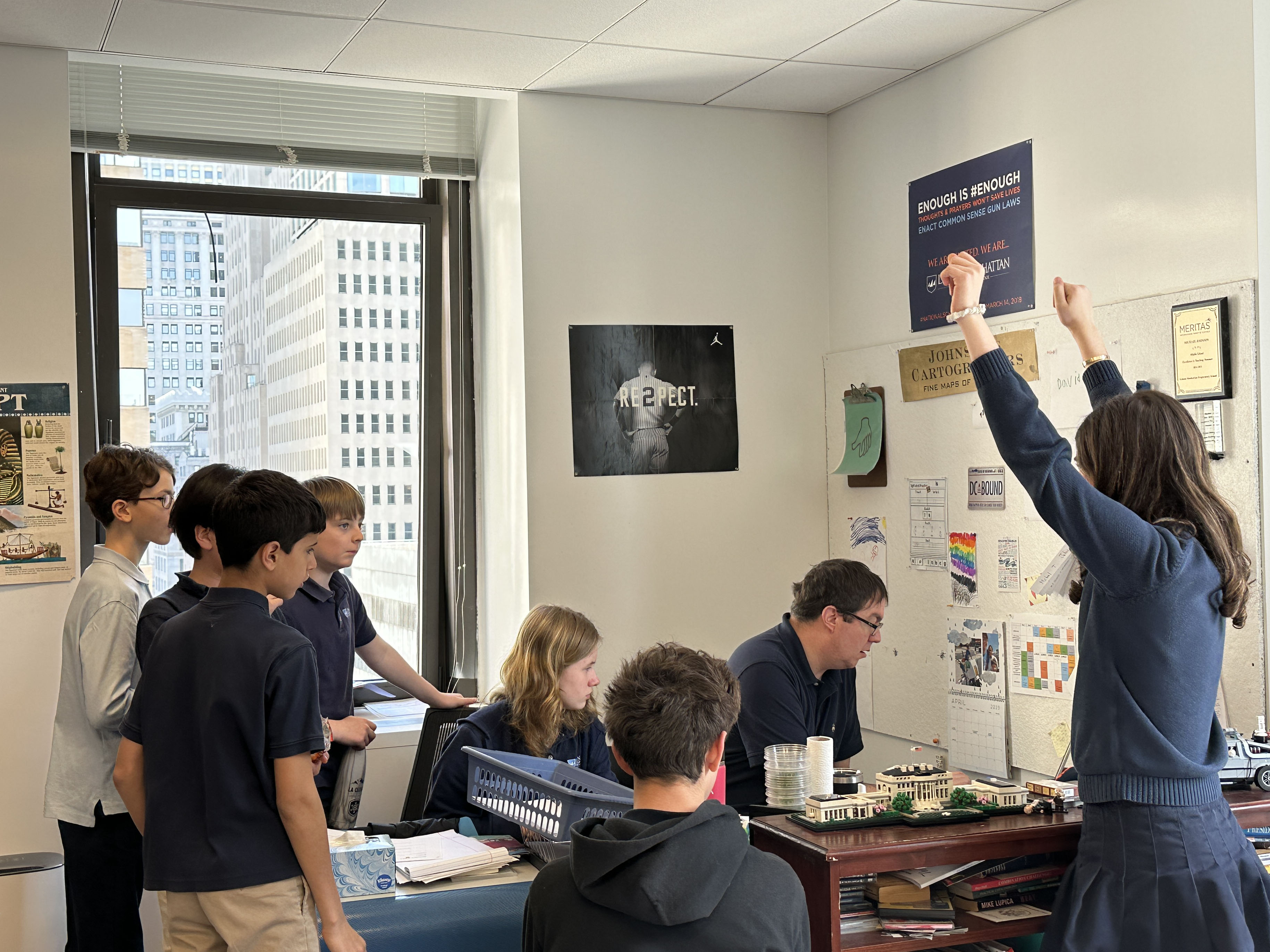 The Great Big Science Quiz
To kick things off, students at 1 Morris Street went head to head, competing in a science quiz. The virtual quiz put upper school students to the test, challenging them to answer a series of questions that spanned across several scientific disciplines. In the end, the following advisories came out victorious:
Grade 6 - Anosike Advisory

Grade 7 - Johnson Advisory

Grade 8 - McCormack Advisory

Grade 9 - Cekic Advisory

Grade 10 - Francois Advisory

Grade 11 - Shamey Advisory

Grade 12 - T. DeRigo Advisory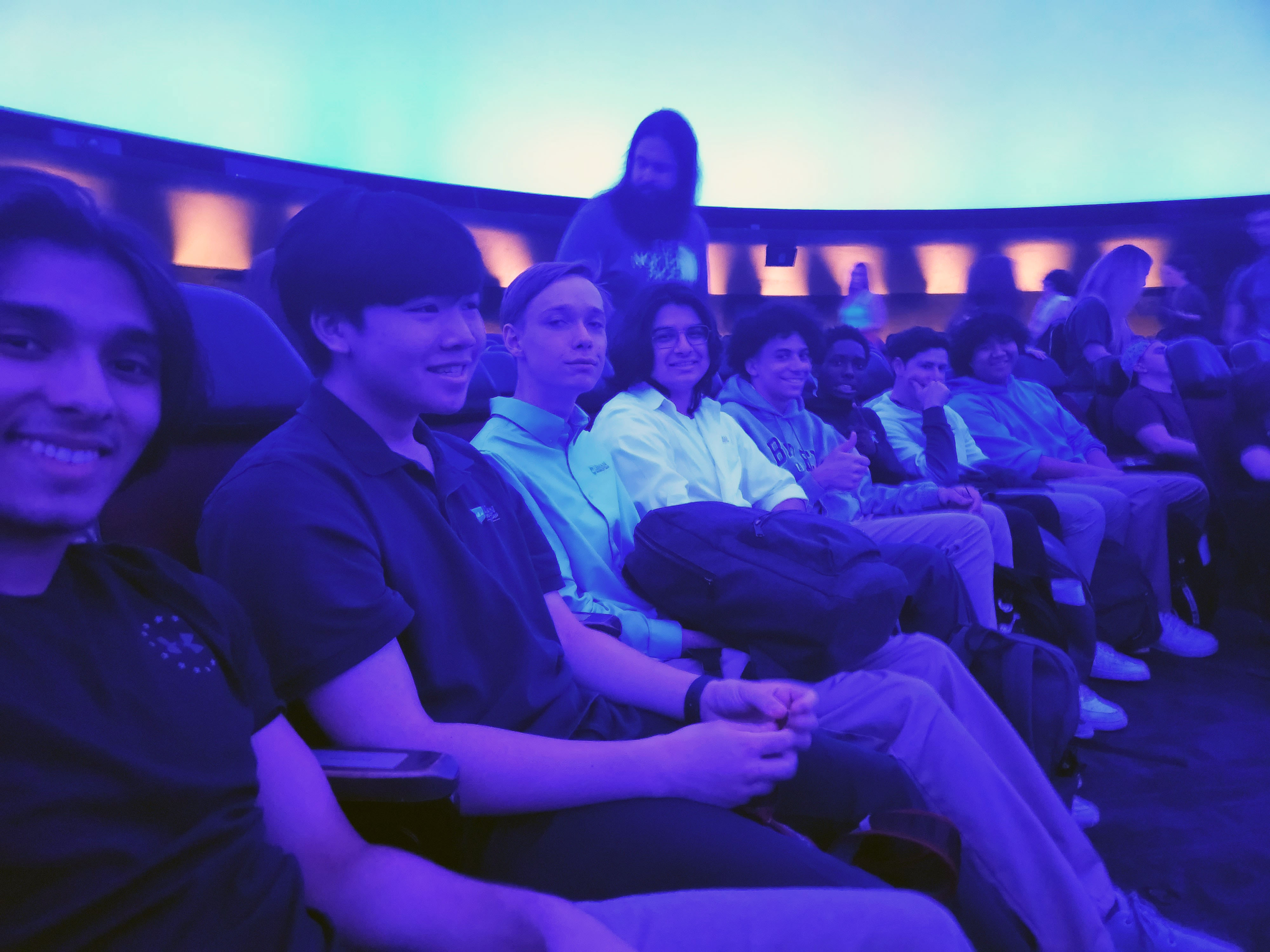 Visiting the Hayden Planetarium
On Thursday, April 13, 12th Grade IB Physics students took a visit to the American Museum of Natural History's Hayden Planetarium to apply what they have been learning about astrophysics to the real world. With calculators and workbooks in-hand for note taking, students enjoyed the Worlds Beyond Earth presentation, which details the physical parameters that support life on other planets, reviewed the life cycles of stars, and discussed the timeline of the universe since the Big Bang.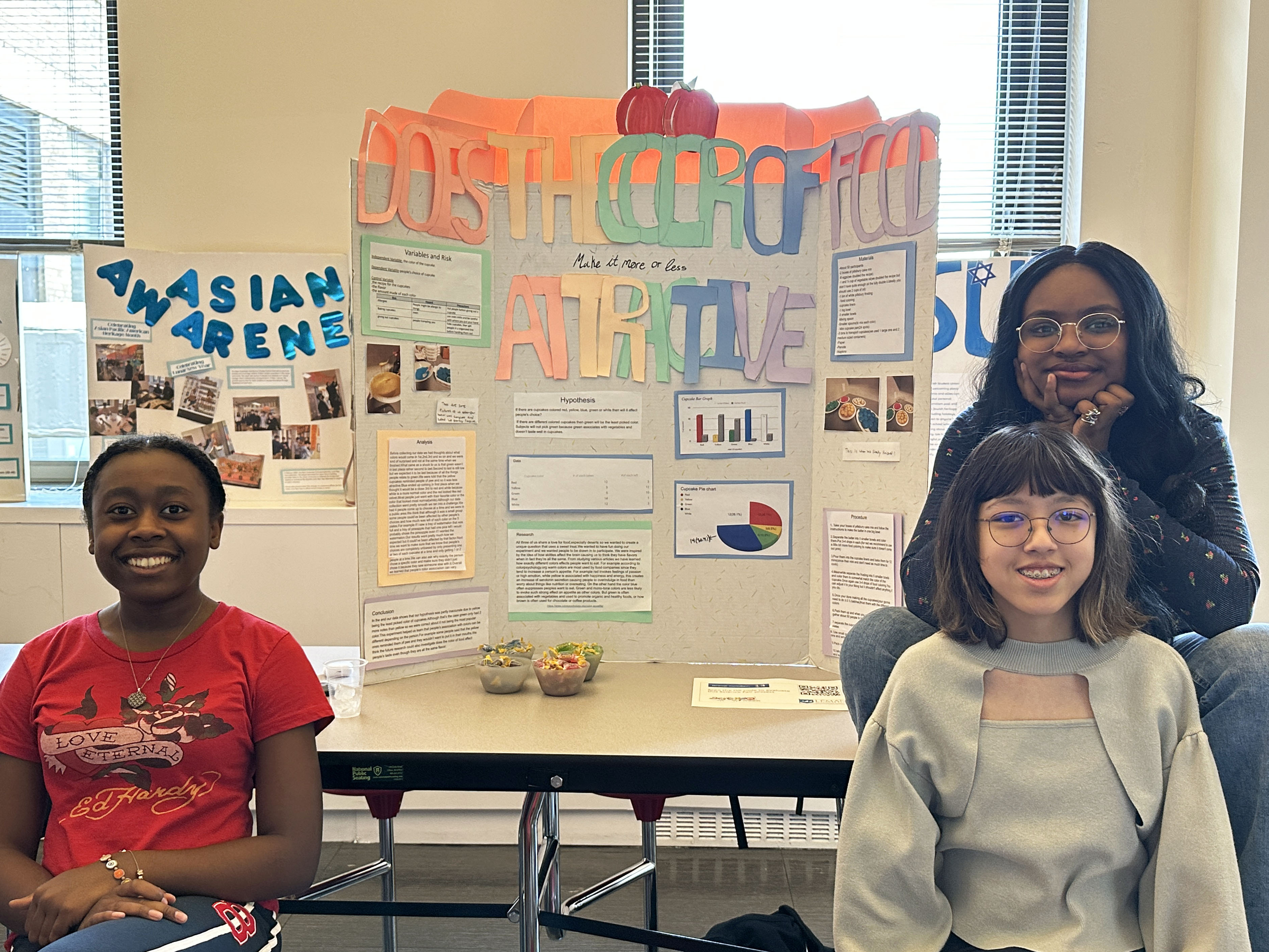 The Middle School Science Fair
Using concepts they'd learned both in and outside of the classroom, Middle School students curated booths to depict their work on a handful of science projects. Each booth was accompanied by descriptions of students' hypotheses, research methods, analyses, and conclusions, as well as various photos and graphs to help illustrate their work. As students were allowed to pick the subjects of each of their projects, the research presented tackled a diverse array of questions including "Does colored dye affect the taste of sports drinks?", "Does playing video games affect test scores?", and "How do acidic liquids affect plant growth?"

The winners of this year science fair are:
1st: Eigth grader River A.

– "How does the type of milk affect smoothie viscosity?"
2nd: Eighth graders Ella L., Ace N., and Sihle S. – "Does the color of the food make it more or less attractive?"
3rd: Eighth graders Gia A. and Eliana F. – Which type of ant will go a farther distance?