News
Students Volunteer at Elementary School in Guatemala
April 05, 2023
During Spring Break, 11 middle and high school students took off to Guatemala for an engaging and enriching educational experience. Throughout the nine day-long trip, students in Grades 7 through 12 were invited to not only take part in and learn about Guatemala's rich history and culture, but to also create a positive impact on the community they visited. With service learning acting as a key component of the voyage, the trip naturally attracted students passionate about community service and global citizenship. Students took part in two volunteer projects throughout their stay in Chijacinto, a small community in the northern province of Tecpán.


Working alongside members of the community, students began construction on a new basketball court to be used by children attending local school, Chijacinto Elementary. Student volunteers were given full responsibility for the execution of this project and were tasked with mixing cement, pouring concrete, assembling frames, and more.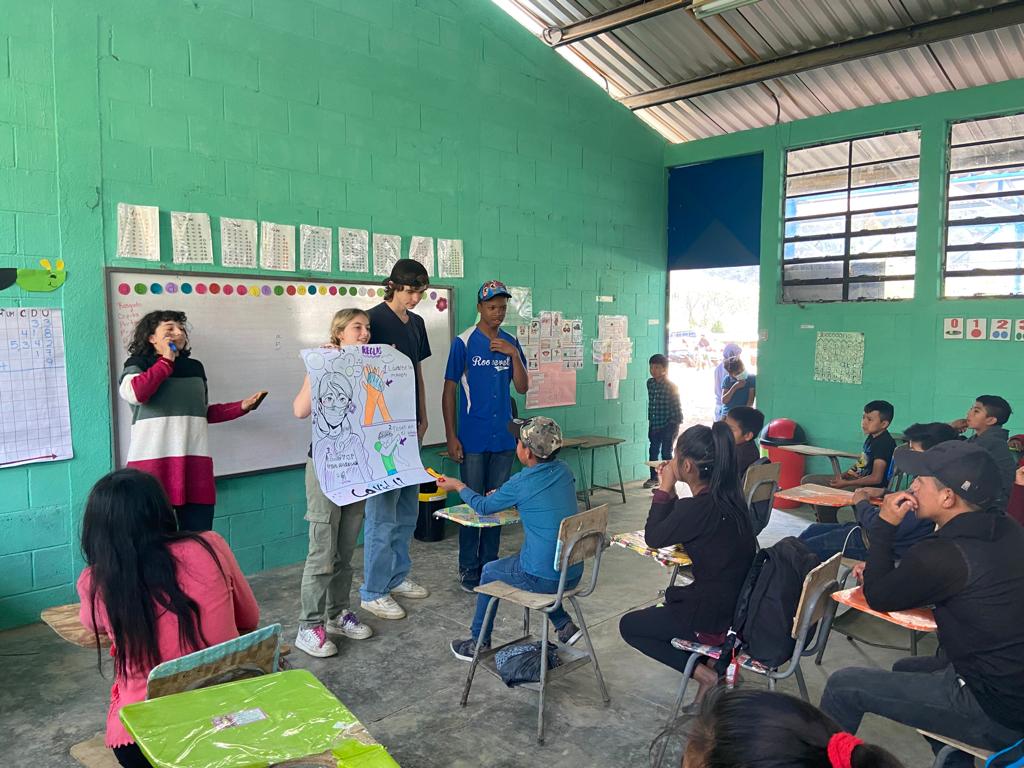 The second volunteer project students took part in the classroom, with students supporting an ESL teacher as they taught their class. On the last day of their stay, students took the lead, delivering a workshop on COVID-19 prevention with the purpose of promoting key practices that would continue to help keep everyone healthy. Throughout their time in the classroom, Léman students developed meaningful relationships with community leaders and children alike.
While in Guatemala, students also had the opportunity to explore, learn about, and immerse themselves within Guatemalan culture. Throughout their stay, students got first-hand experience in the art of chocolate making from an expert local family, learned how to speak Kaqchikel (one of 22 Mayan languages spoken in Guatemala) spoke with artisans about their respective crafts, took a boat ride from Santa Catarina to San Juan La Laguna, visited the nearby Iximché archeological ruins, and enjoyed a walking tour of town.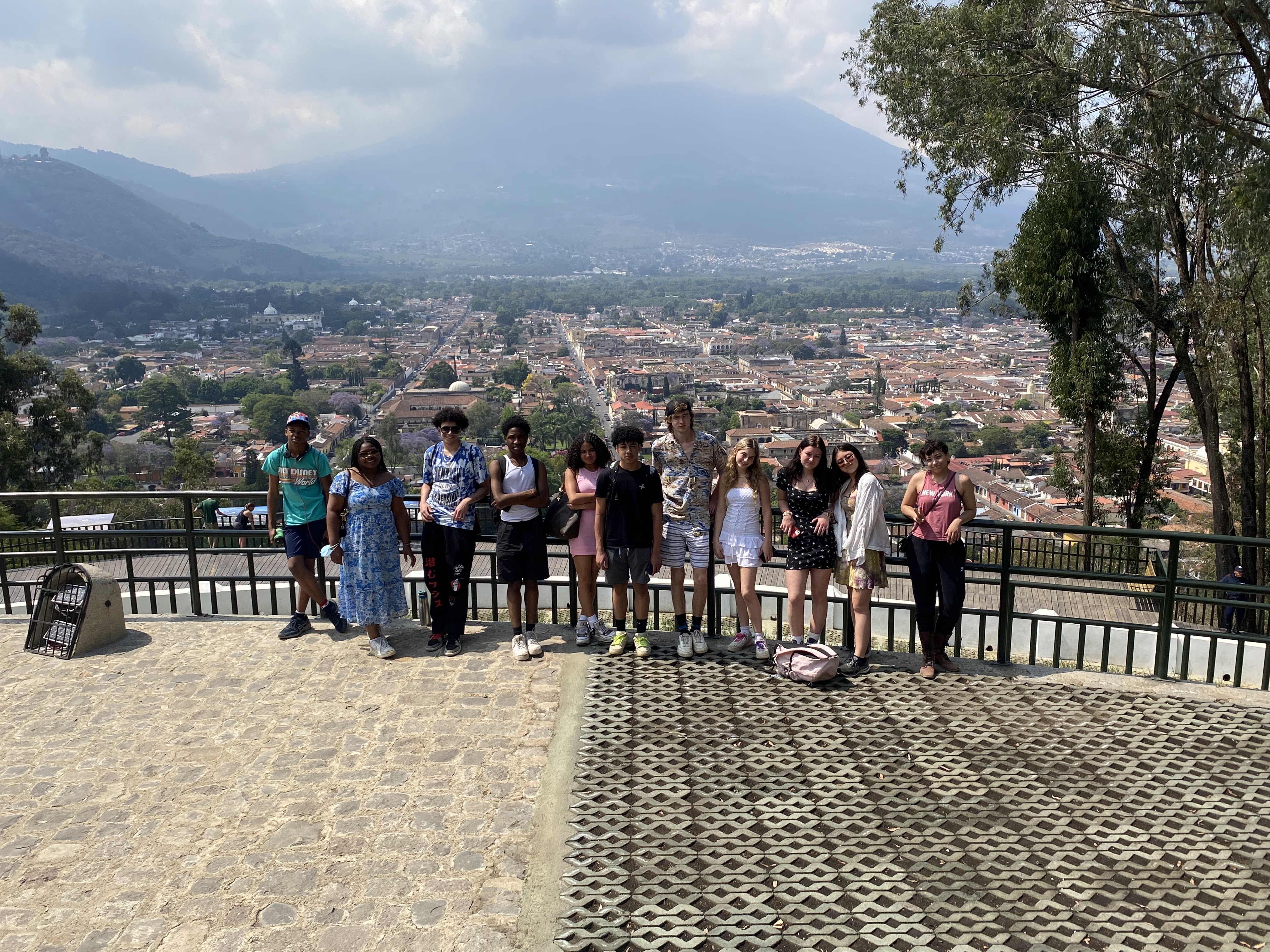 While their time abroad has come to a close, we hope that this trip to Guatemala has taught all participating students important lessons about service, community, and global citizenship that they'll never forget.

Click here to learn more about service learning at Léman.