News
Explore Léman: Join Us on a Spring Tour
April 03, 2023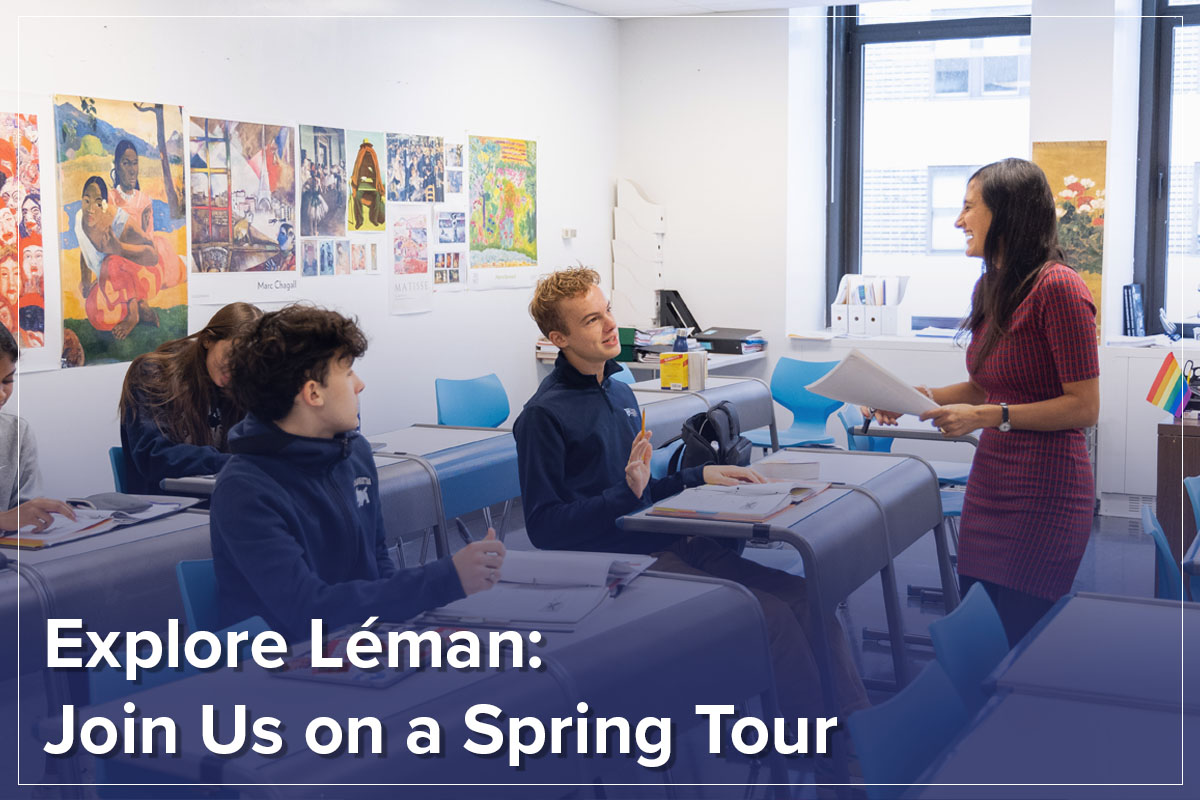 Selecting a school is one of the most important decisions you will make for your child. Léman Manhattan is an international learning community committed to educating, empowering, and inspiring students from 12 months through 12th Grade to become confident, independent critical thinkers ready to take on the world.
We invite you to explore Léman at an upcoming admissions tour this Spring.
Click here to book your tour today.
Center for Early Childhood Education
Available for students from 12 months to PreK 4, our dedicated Early Childhood Center is a joyful and nurturing place that ignites curiosity in our youngest learners. Tour our Early Childhood classrooms at 41 Broad Street on the following dates:
Lower School
Rooted in joyful, holistic learning, our Lower School provides students in Kindergarten through Grade 5 with the resources to reach their academic, social and emotional potentials. Tour our Lower School classrooms at 41 Broad Street on the following dates:
Middle and High School
Available for students from Grades 6 through 12, our Middle and High School programs aim to build strong character via enriching classroom content (including the IB program), cultural learning experiences, and leadership opportunities that encourage students to broaden their horizons. Tour our Middle and High School classrooms at 1 Morris Street on the following dates