News
Léman Manhattan Celebrates Women's History Month
March 28, 2023
March marks Women's History Month, a time to reflect on the breadth of contributions that all women have made throughout history. It's also a time to recognize the intersectionality that exists amongst women across the globe, and the ongoing advocacy for equity and justice for them.
Throughout this month, faculty & staff members have organized different celebrations and events to bring our community together to learn and grow throughout this commemorative time. Read on below to learn more about just a few of the ways we celebrated Women's History Month.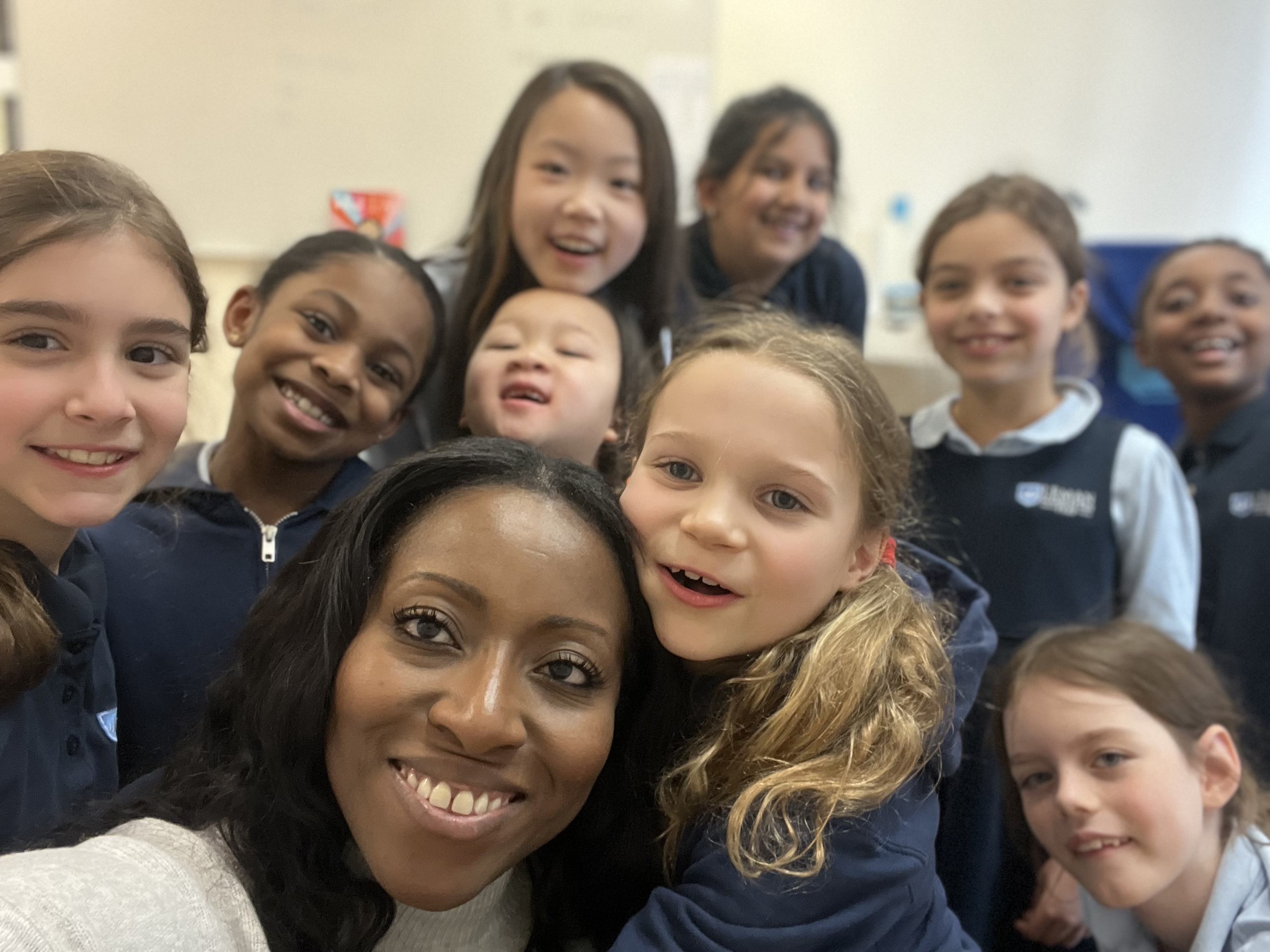 Empowering Girls Groups
As Léman's youngest learners continue to grow, it's important that they're given the tools and affirmations needed to not only feel uplifted themselves, but to continuously encourage their peers. Enter the Lower School's Empowered Young Girls Group. Led by DEIJ Coordinator Ms. Burrell, these groups, which meet weekly, provide a space for Lower School girls to talk about their accomplishments, celebrate what makes them unique, and joyfully recognize their peers.



The Upper School Welcomes Activist Amelia Thompson
To commence the school's celebration and recognition of Women's History Month, the Upper School's women's equality and equity group, Our Bodies, Our Health, Our Choice (BHE) invited activist Amelia Thompson to Léman. Ms. Thompson, the President and Founder of WeRenewToday, spoke about her organization's initiative, WeDeliverPeriod, which aims to combat period poverty by providing menstrual products to those in need.
Throughout the morning, students, faculty & staff learned more about Ms. Thompson's work, the importance of approaching feminism with an intersectional lens, and how they could support the effort to create a more equitable and just world for all women.

Women's History Month Gallery Walk
In commemoration of Women's History Month, fourth and fifth graders painted a series of portraits depicting various influential women who've made positive impacts on society. From artists and athletes to activists and advocates, each portrait and supplementary paper helped bring to life the stories and accomplishments of trailblazers throughout history.
The young portraitists later explained their work to their younger peers, teaching students in Kindergarten through Grade 3 about the powerful subjects of their paintings.

Fearless Girl photo
In past years, Léman has had a tradition in which one girl from each grade is asked to pose for a photo alongside The Fearless Girl, one of New York City's most recognizable pieces of public art. This year, the tradition made its return as we celebrate the achievements, determination, and fearlessness of women and girls around the world.