News
Léman Manhattan Celebrates Black History Month
February 24, 2023
February marks Black History Month, a time to amplify the culture, contributions, and history of Black people across the diaspora. It is a time to reflect on the progress and triumphs made by Black people and the pain and injustices endured by them historically and present day.
The 2023 theme for Black History month is "Black Resistance," which aims to highlight how Black people have impactfully disrupted oppression with creativity and non-violence.
Throughout this commemorative month, students have been learning more about Black history through a variety of classroom activities. Read on below to learn more about a few of the ways the Léman community celebrated this month.
The First Annual Léman Manhattan Cookout
Led and Organized by the High School's Black Student Union (BSU), students, families, faculty, and staff came together on February 10th to enjoy this year's inaugural Black History Month cookout! With delicious food, amazing music, and a fun assortment of games, a great time was had by all. Huge thanks to the students and faculty advisors of the BSU, as well as several parent volunteers, for bringing this event to life.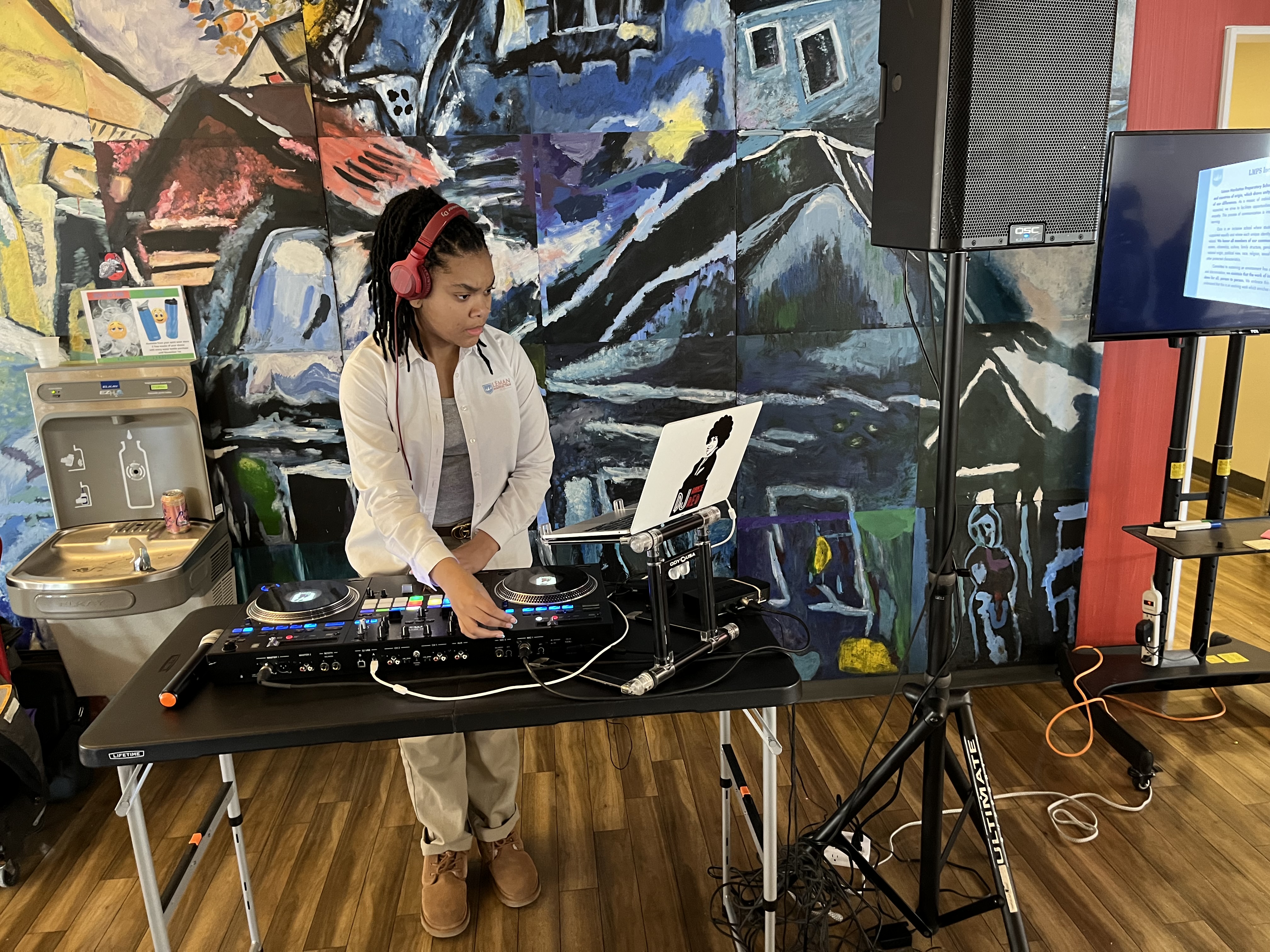 Kicking Things off with DJ Annie Red
To kick off the month of celebration, Freshman Samirah H. (otherwise known as DJ Annie Red) performed a show-stopping DJ set during Middle and High School lunch featuring an assortment of Black music throughout the decades and across diasporas.
The Read Aloud Club
Throughout the month, high school students in the Read Aloud Club have visited with their younger peers at 41 Broad Street to share a variety of books highlighting Black lives, stories, and voices. Some of the books they've read this month include "Becoming Vanessa," "The King of Kindergarten," "The Queen of Kindergarten," and "Rhyme Time Valentine."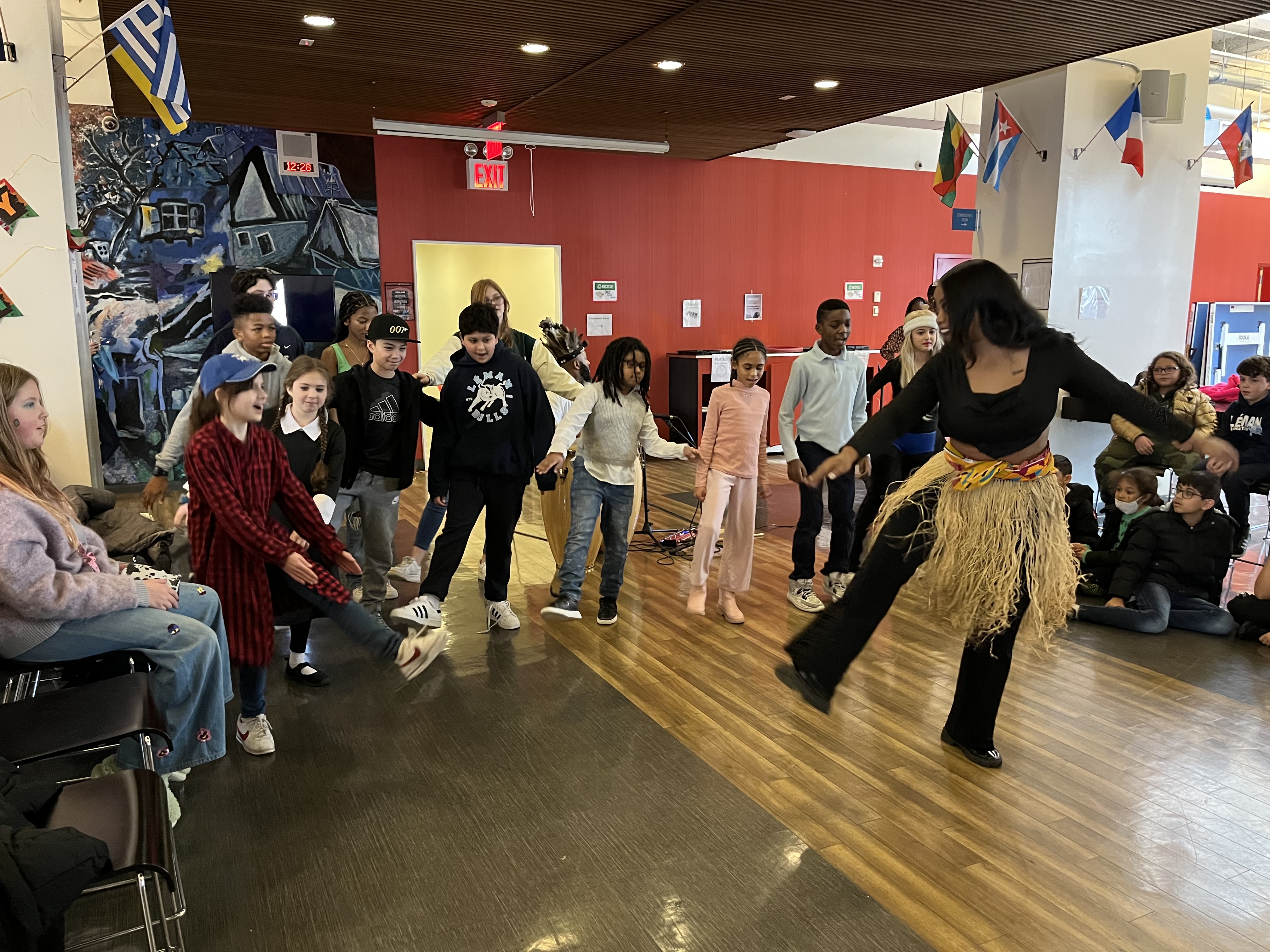 Learning About Congolese Music & Dance
Musician Nkumu Katalay and educational initiative AfroCongoleseDance visited students towards the end of the month, sharing their love of Congolese musical and dance styles with the Léman community. Throughout, students learned about the traditions of Congolese dance, drumming, folklore, and culture.
Learning About Black History in Advisory
In advisory, Middle and High Schoolers have been learning more about and discussing pivotal moments and movements throughout Black history. Topics have included the Brown v. Board of Education and Plessy vs. Ferguson cases, how Black people fought in the Civil War, and the origins of Black History Month.