News
Léman Lower Schoolers to Perform at NYSE Tree Lighting
November 22, 2022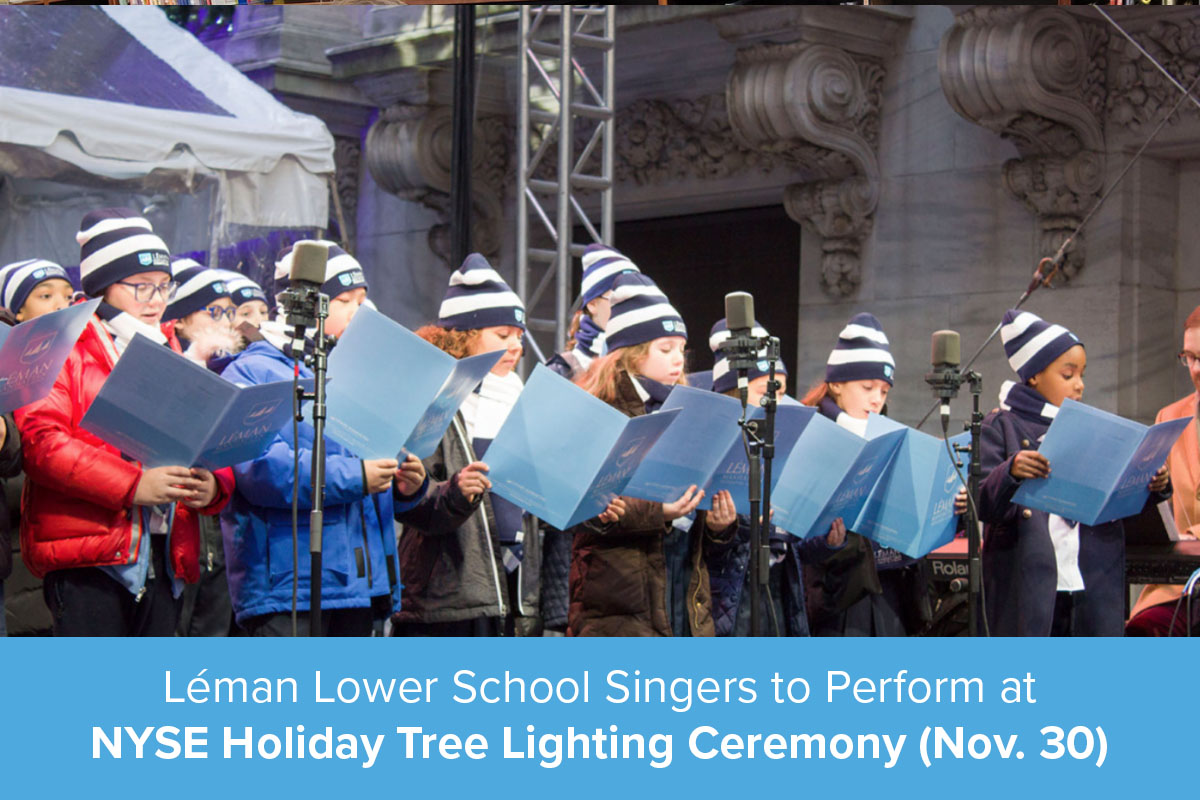 We are thrilled to share that Léman's Lower School Singers have been invited to perform at the 99th Annual New York Stock Exchange Tree Lighting. Please join us in supporting our students during this festive occasion on Wednesday, November 30th. This will be the 10th time that Léman students have performed at this star-studded event.
Before the student singers hit the stage at 3:20 PM, you are invited to warm up with some of Chef Susy's famous hot chocolate in front of 41 Broad Street from 3:00 - 4:30 PM. Then, enjoy the lighting of the tree with members of the downtown community at 6:00 PM, right up the street at the Stock Exchange.
For more information on Léman's Fine Arts Program, please click here.