News
Beyond Léman: Claire Samstag '22
November 11, 2022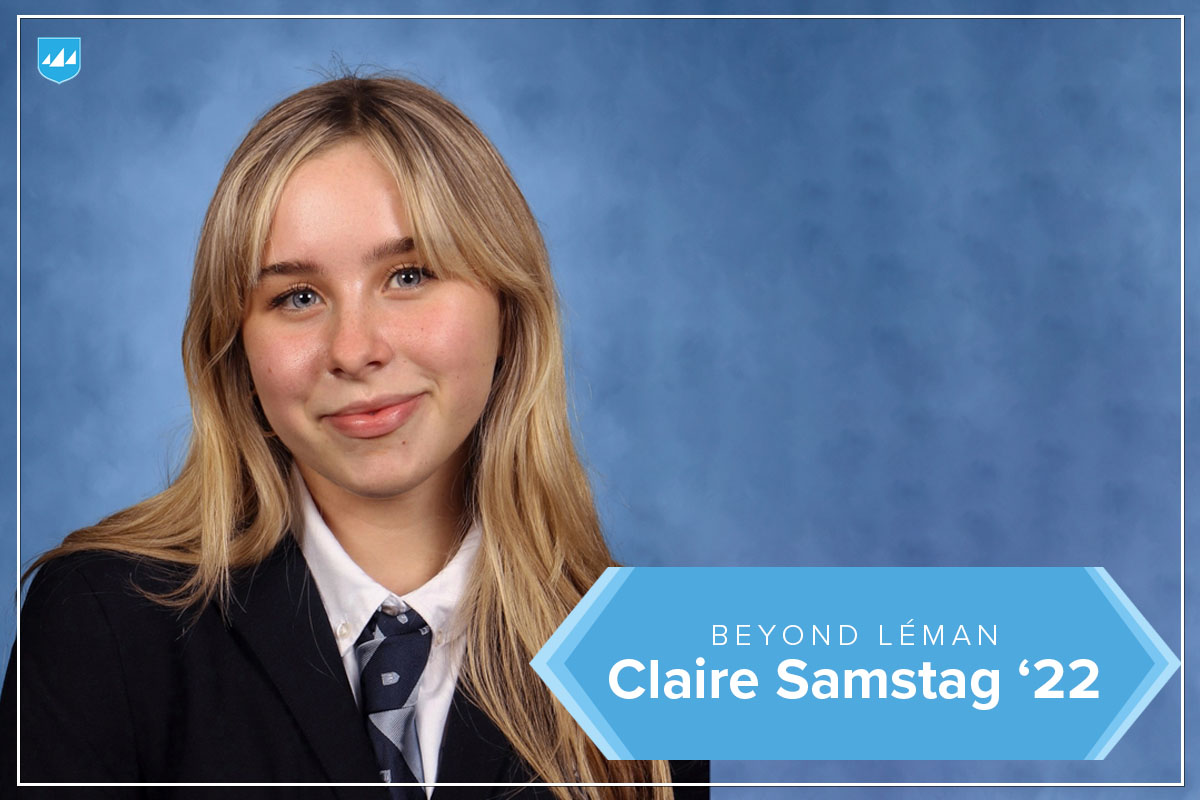 Claire Samstag '22 discovered a passion for journalism during her junior year at Léman. After having joined "The Bullhorn" (the Upper School paper), first as a writer and later as an editor, Claire was able to practice and hone her craft, telling an array of hard hitting stories about life in and outside of Léman. Now in her freshman year at Syracuse, Claire is a writer for "The Daily Orange," having just published her first piece for the respected publication in October. We sat down with Claire to discuss how her Léman education prepared her for college, what advice she has for students interested in pursuing journalism, and her favorite memories from Léman.
Tell us about your journey after Léman.
After graduating from Léman [in 2022], I began college at Syracuse. I have been really enjoying all of my classes, making new friends, and seeing old friends every day. My roommate is my friend from Léman.
As a recent Léman grad, how did Léman prepare you for college? Are there any classes or moments in particular that come to mind?
The level of difficulty of the classes I took at Léman were definitely helpful to me when I got to college. At Léman, I learned the importance of advocating for yourself, and this is something I brought with me to Syracuse. "Don't talk about it, be about it" is something that my advisor, Ms. Mountain, said to me at Léman.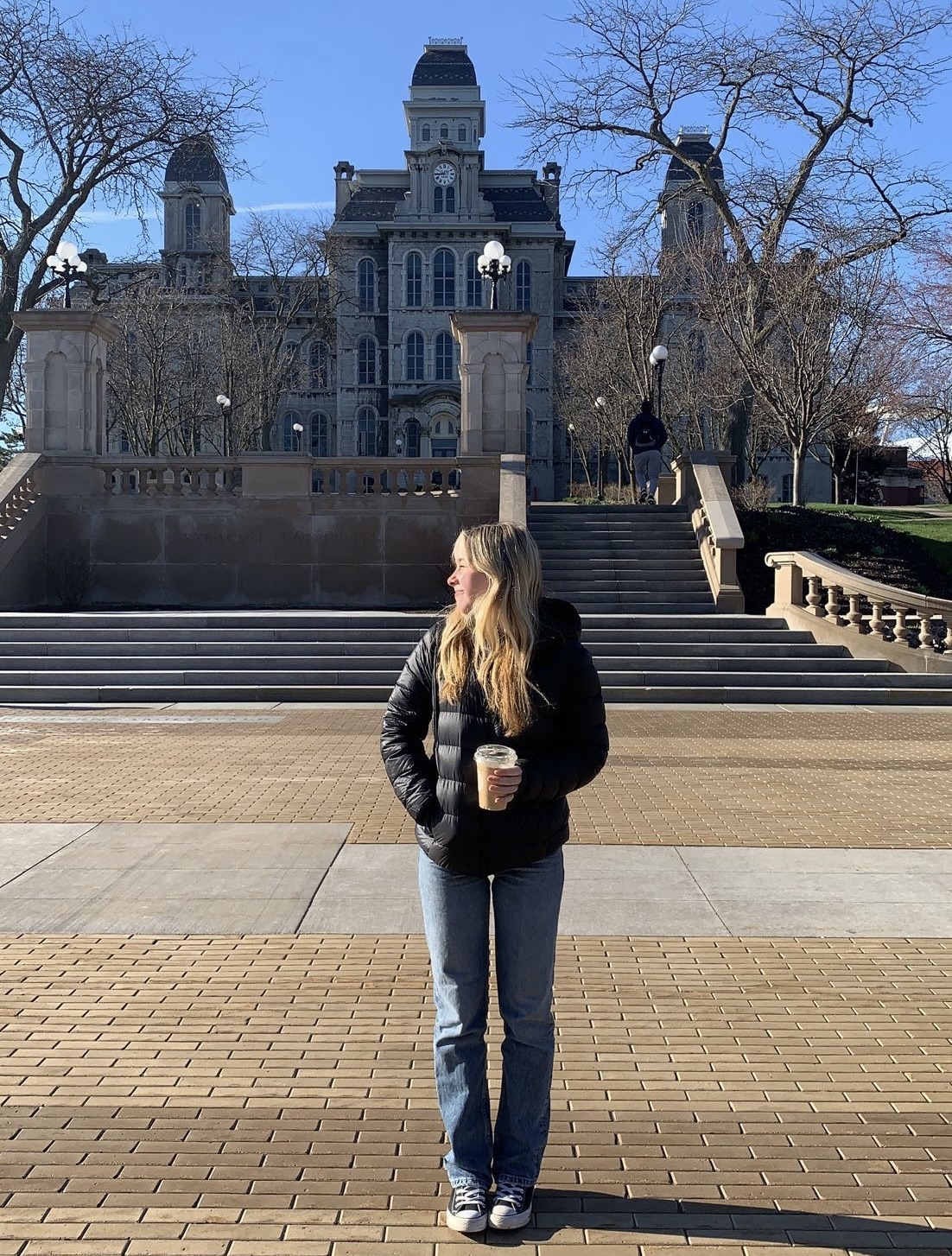 Claire on-campus at Syracuse; img. credit: Claire Samstag '22
Tell us more about your time as a News Editors of "The Bullhorn," how it furthered your passion for journalism, and how it prepared you to become a staff writer for "The Daily Orange?"
I remember in 10th grade when I came to Leman, Mr. J would send me every issue of the Bullhorn that came out and it wasn't until 11th grade that I finally joined. It was probably the best decision I ever made. Working with Mr. Johnson on the paper was one of the highlights of my time at Léman. I learned from him, and from "The Bullhorn" staff, the importance of journalism, especially in this day and age, and the importance of facts. Lessons like these that I learned from "The Bullhorn" made me feel much more prepared writing my first article for "The Daily Orange" at Syracuse.
What would you say to students who would like to study and pursue a career in journalism?
Join the paper! I certainly wish I had done it earlier. And read the paper. Read multiple papers. Always know what's going on in the news and know that no story is too big. Don't be afraid to reach for the big stories and don't give up until you get them.
Finally, what's your favorite memory from your time at Léman?
The first thing that comes to mind is just the day-to-day interactions I had. From saying "Hi!" to Oscar every morning to seeing Manny in the hallway is probably what I miss the most. And of course, singing in Spanish class.