News
Congratulations to the Léman Class of 2022!
June 03, 2022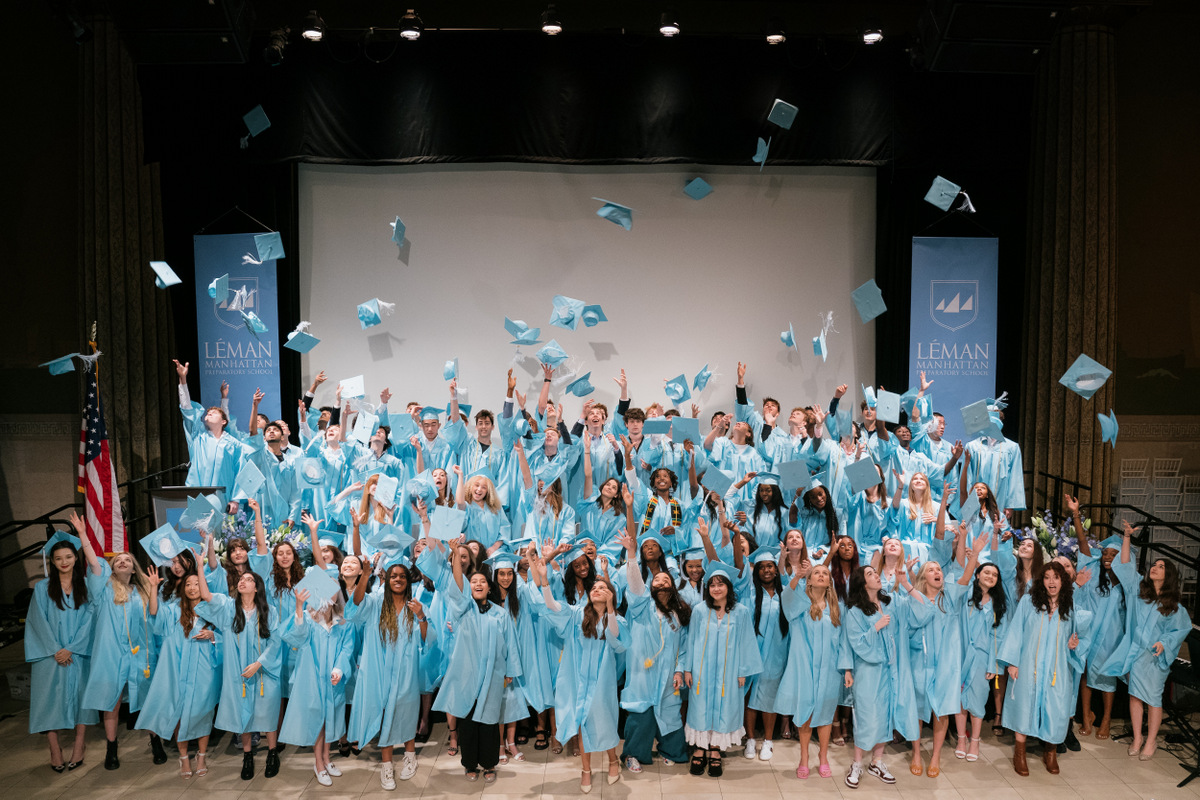 On Saturday, May 28, Léman honored the class of 2022, the school's 10th graduating class.
During the graduation ceremony in the Broad Street Ballroom, proud parents, students, and faculty celebrated the accomplishments of our 93 talented graduates.
The ceremony began with remarks by Head of High School Steve Lyng and Head of School Maria Castelluccio, followed by a musical performance by graduates Lorissa Louison and Tori Edwards. Student Body President Teddy Nahoum took the stage to introduce Upper School English teacher Emily Kahn who gave an inspiring faculty address followed by a touching student address from graduate Katherine Cornette.
After every graduate walked across the stage of the Broad Street Ballroom to receive their diploma, the celebration continued at a special reception at the 1 Morris Street terrace overlooking the New York Harbor and the Statue of Liberty.
Congratulations to the Class of 2022!