News
Senior Spotlight: Tarragh Horner, Williams College
May 06, 2021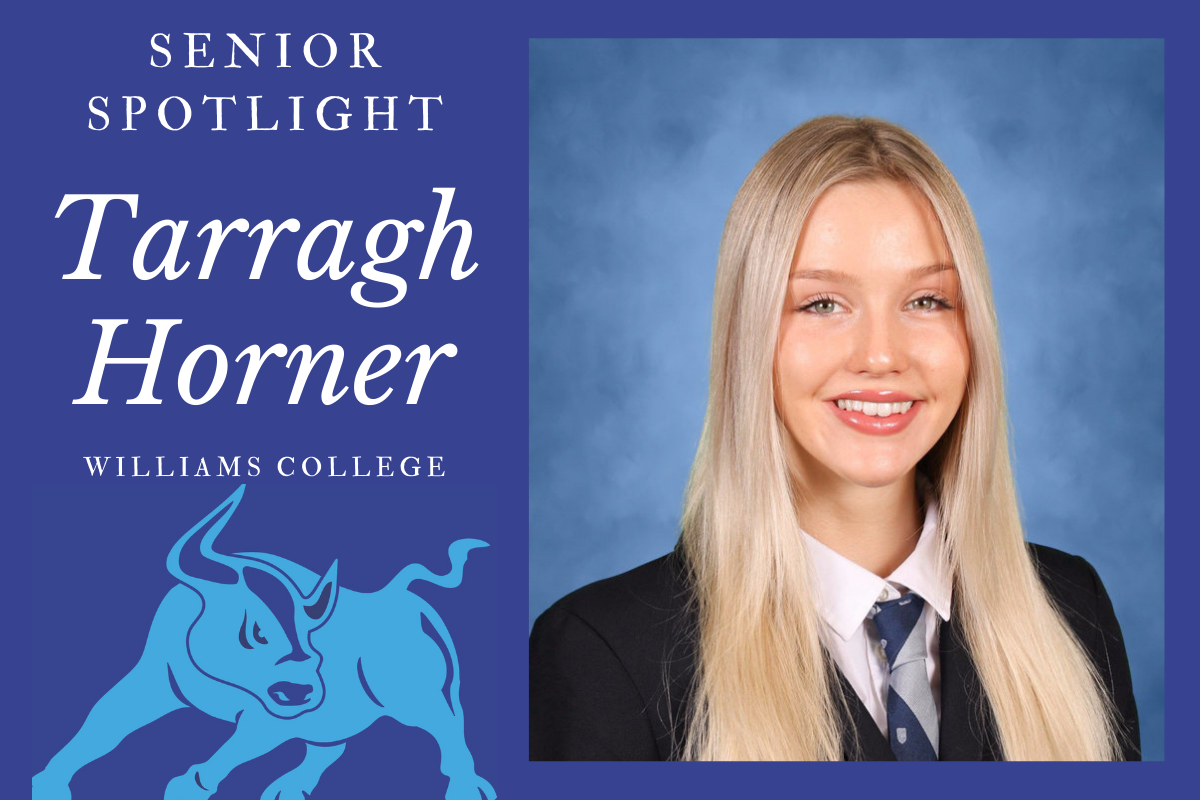 As the leader of the United Nations Club, a Student Ambassador, a member of the National Honor Society, the former Editor-and-Chief of the Yearbook, a member of the Debate Club, and the Tennis team, Tarragh Horner is setting herself up for success at university and beyond. "I basically stuck my toes in any waters I could during High School. I believe that your High School experience is going to be what you make of it, so you should be as adventurous as possible," she said.
Those leadership roles and activities prepared Tarragh for admission to Williams College, rated #1 in National Liberal Arts Colleges by U.S. News and World Report. "I wasn't expecting to get into Williams because of how small it is and I heard how difficult it was to get in, so I was really pleased when I received my acceptance letter," she said, "I wanted to go to a liberal arts school because I can explore a lot of subjects while also preparing for that. The curriculum is so well-rounded that I think it will prepare me well."
Tarragh feels she'll be prepared for Williams because of her experience as an IB Diploma candidate, "I partially choose Léman because of the IB and it's really strengthened my work ethic. It's been really difficult, but I feel prepared for college because of it," she said.
She's also excited about a new experience. She said, "Williams is in a very rural area, which is really different since I've lived here for so long, but I'm excited for new experiences, new technology resources, new classes and meeting new people."
Although she is looking forward to the fall, Tarragh says there are a lot of things she'll miss about Léman, "the teachers here are really great, and they are what shaped my high school experience and supported me, especially through the IB."
Reflecting back on her time at Léman, Tarragh's has some advice to students enrolling in high school next year, "Do everything you can even though it's not in your comfort zone. I wasn't athletic but I joined the Tennis team and I loved it. I joined Debate even though I shake like a leaf on stage, and now I'm able to speak in front of hundreds of people. If it's interesting to you or you think it will look good on a college application, then go for it!"
Congratulations, Tarragh! We know you'll be successful at Williams and beyond!