News
Léman Celebrates Arab American Heritage Month
May 06, 2021
On Thursday, April 29, US students gathered for a presentation on Arab American Heritage Month. The presentation was presented by Lower School and Upper School faculty and staff and some Upper School students. Arab American Heritage Month, celebrated nationally in April, is a time to recognize people of that heritage and their many accomplishments to society. The Arab and Arab American population is extremely diverse, and it is only fitting that the celebration of this heritage falls during Diversity Awareness Month.
During the presentation, Léman students, faculty, and staff learned about a range of topics including the 22 countries of the Arab League, misconceptions about Arabs, Arab and Arab American influencers, what it means to identify as Arab and Arab American, and the history and population of Arab Americans in New York City.
Four faculty and staff members who identify as Arab, Upper School French Teacher Layla El Heilani, Residential Counselor Fatin Jarara, Upper School Spanish Teacher Kim Shamey, and Lower School French Teacher Bouchra Welch, presented about the rich traditions of their countries of origin as well as their family traditions, giving students a window into cultures that they may not otherwise be familiar with.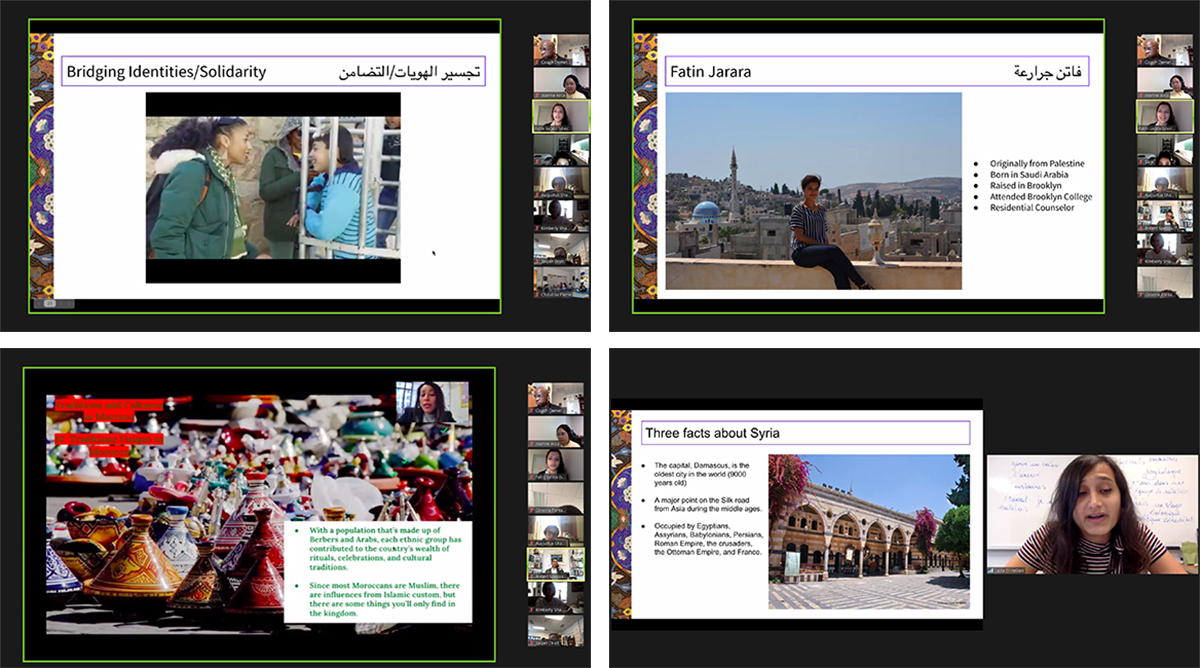 In the Lower School, many students engaged in discussion about the book, The Proudest Blue by Olympic Medalist Ibtihaj Muhammed. While not Arab, Muhammed's life experiences are connected to many Arabs and Black, Indigenous, People of Color who, too, are trailblazers and have faced challenges due to racism and discrimination. In 2016, Muhammed became the first female Muslim-American athlete to win an Olympic medal when she took home the bronze in the team sabre event at the Summer Games in Rio. She is also, known for being the first Muslim-American woman to wear a hijab while competing for the United States in the Olympics.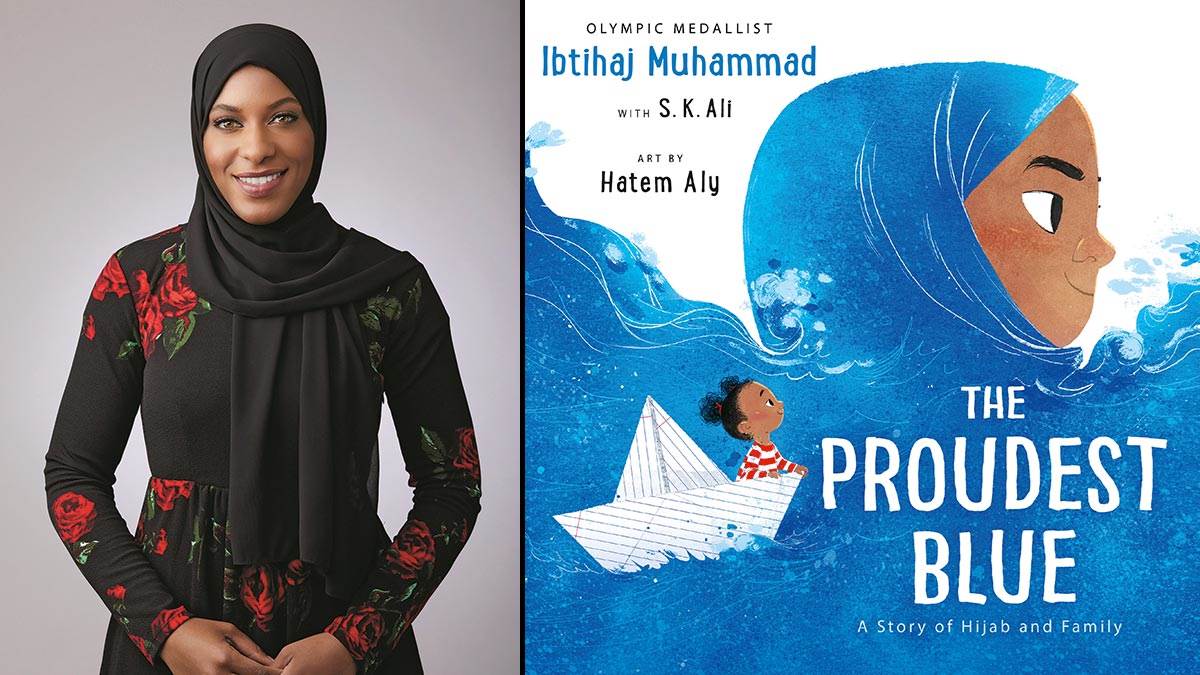 On April 30, US students welcomed Representative Rashida Tlaib who is currently the Congresswoman for Michigan's 13th Congressional district which includes the city of Detroit and many surrounding communities. Representative Tlaib is the first Muslim woman to ever serve in the Michigan Legislature and is one of the first two Muslim women to serve in Congress. Representative Tlaib is the proud daughter of Palestinian immigrant parents and her visit coincides with Léman's celebration of Arab American Heritage Month. To further explore Rep. Tlaib's accomplishments and goals take a moment to look at her bio and website.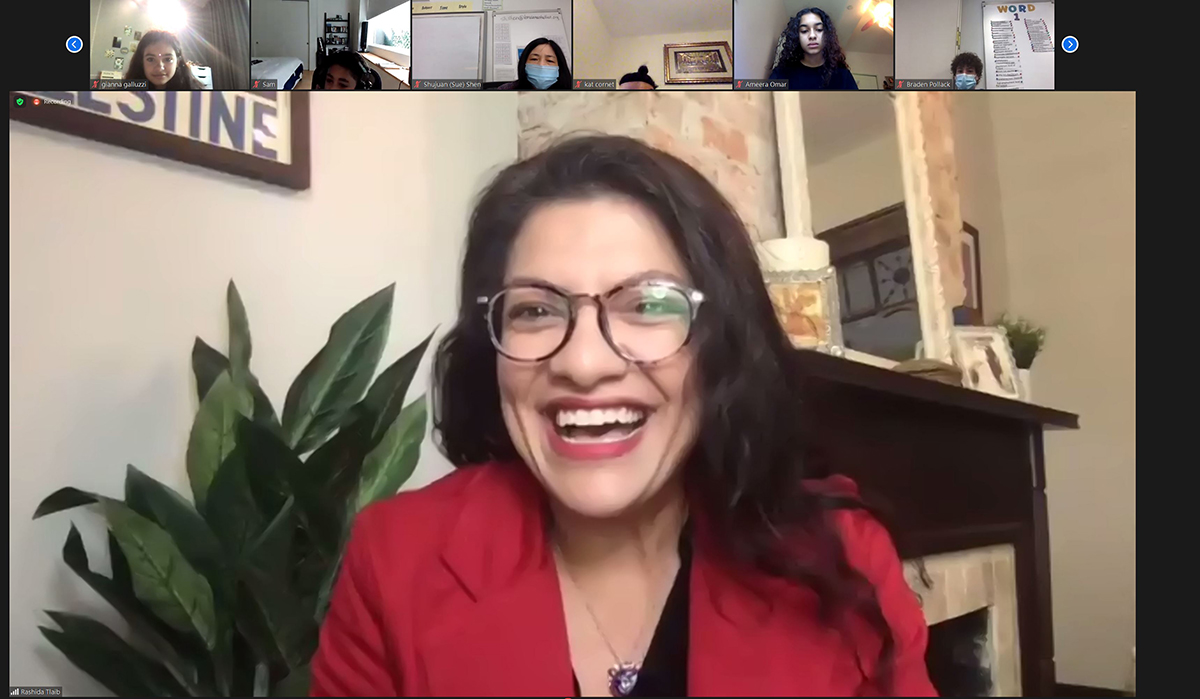 We will close out the month-long celebration in the Upper School with an upcoming Eid celebratory menu curated by Chef Joanna and members of the Muslim Student Union (MSU). The menu consists of entrées such as kofta kabab with saffron rice, stewed okra and torshi, kushari, stuffed zucchini, stewed okra and torshi, vegetarian stuffed grape leaves over chopped cucumbers, tomatoes, and onions with lemon dressing and for dessert kanafeh or rice pudding.
We look forward to next month where our community will highlight and bring awareness to Asian American and Pacific Islander Heritage (AAPI) Month.