News
Senior Spotlight: Ai Omae, Johns Hopkins University
April 08, 2021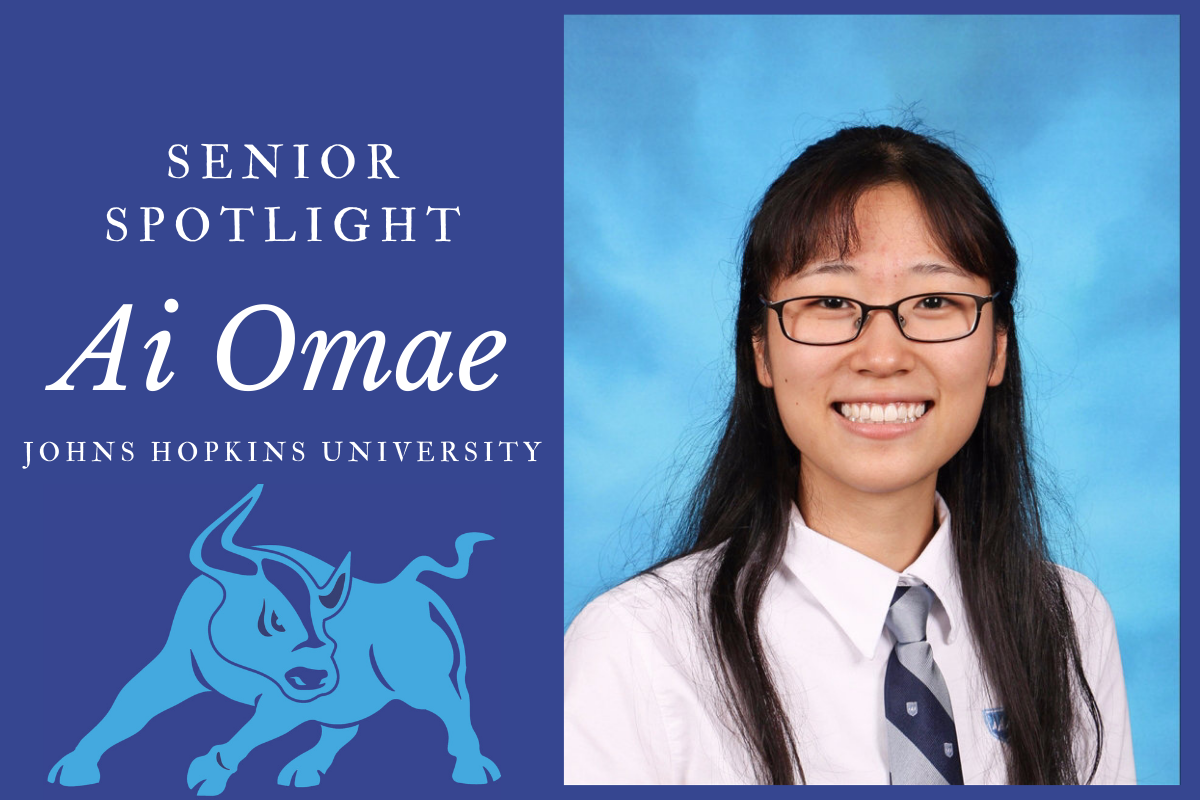 As the founder of the Intercultural Club, the Managing Arts Director of the Bull Horn student newspaper, the former student representative on the Léman Community Service Committee, a member of the National Honor Society, and a member of the Upper School Band, a participant in the Duke of Edinburgh Award, as well as a full IB Diploma candidate, Ai Omae is setting herself up for success in university and beyond.
Those leadership roles and activities prepared Ai, who enrolled at Léman in Kindergarten, for admission to Johns Hopkins University, rated #9 in National Universities by U.S. News and World Report. Ai chose Johns Hopkins because of their strong Biomedical Engineering and pre-med classes. "I became really passionate about Biomedical Engineering after taking a summer course on the subject. They also have a really good support system for students who are interested in the medical field," she said.
Ai feels she'll be prepared for Johns Hopkins because of her experience as an IB Diploma candidate. "The IB had a big impact on me because I was initially just interested in science and math. But there is a lot of freedom in how you can tailor your education in the IB. For my extended essay, I looked at environmental and economic sustainability. I was also able to play around with interdisciplinary studies, which was challenging and fun," she said.
Although she's looking forward to university next year, Ai, who enrolled at Léman in Kindergarten, will miss a lot of things about Léman. "I will miss the teachers and administrators because they've always supported me in making sure I developed not only as a student but also as a human by being supportive and sincere and understanding." One Léman community member had a particularly big impact on her. "Mr. Hawthorn taught me sixth-grade history. He always makes sure that I'm being socially aware and conscious. He always encouraged me to speak up in class and make sure my voice was being heard in the community. I really appreciate that," she said.
Reflecting back on her time at Léman, Ai has some advice for students enrolling in high school next year, she said, "if you're contemplating whether you should do something like start or join a new club, go for it! All the clubs and activities I had on my college list weren't things I was planning to do in high school. They just came my way and that made a big difference when I was applying."
Congratulations, Ai! We know you'll be successful at Johns Hopkins and beyond!