News
Students Take Inspiration From Influential Women With Projects and Assemblies During Women's Herstory Month
March 11, 2021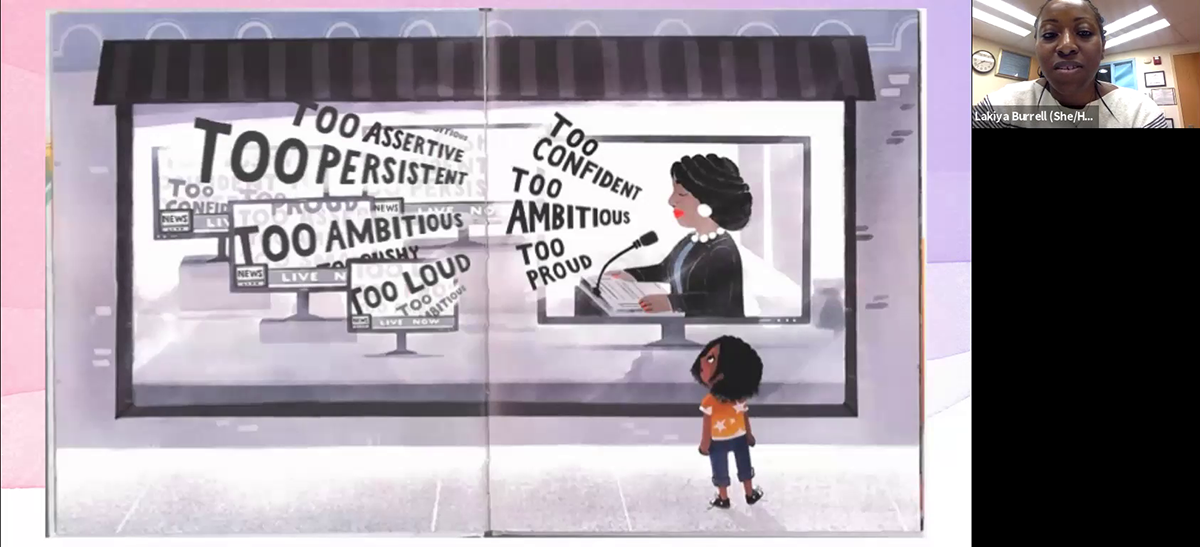 March 1st marked the first day of Women's "Herstory" Month and students across all divisions recognized International Women's Day by learning about and reflecting on women's achievements in history and around the world today with projects, lessons and assemblies.
Early Childhood students focused on age-appropriate lessons about equality, bravery and influential women with read-alouds, discussions and art projects.
In PreK 2, students learned about the legacy of Amelia Earhart with a read-aloud of Night Flight: Amelia Earhart Crosses the Atlantic by Robert Burleigh, followed by an age-appropriate discussion of how Amelia was told she couldn't do certain things and whether that was right or fair.
PreK 3 students read Malala's Magic Pencil by Malala Yousafzai and discussed why it is important for everyone to have the opportunity to attend school. They then took inspiration from the book to create their own mini-books about Malala.
In PreK 4, as part of the class' thematic study of outer space, young learners read about and discussed Mae Jemison, the first black woman who went to space, and Eleanor "Ellie" Foraker, one of the women who helped sew and design spacesuits for the Apollo mission to Mars. Each PreK 4 student is currently in the process of decorating their own astronaut spacesuits influenced by her design.
Diversity, Equity, & Inclusion Coordinator Lakiya Burrell joined Lower School students for a Women's Herstory Month assembly where she explained the origins of Women's Herstory Month and shared the book Ambitious Girl written by Meena Harris and illustrated by Marissa Valdez. Students were then asked to reflect on what words they would use to describe themselves and how do those qualities help them reach their goals. You can see the presentation and read the book here.
Kindergartners are working towards the completion of a class Women's History Month non-fiction book, learning and writing facts about different women throughout history and then building upon those lessons with a STEM activity to match including following multi-step directions to create a paper plane for Amelia Earhart, choosing from Legos, blocks, Magnatiles or recycled materials to create a bridge inspired by Emily Roebling who contributed to the design of the Brooklyn Bridge, as well as creating their own artwork inspired by modern artist Yakoi Kusama.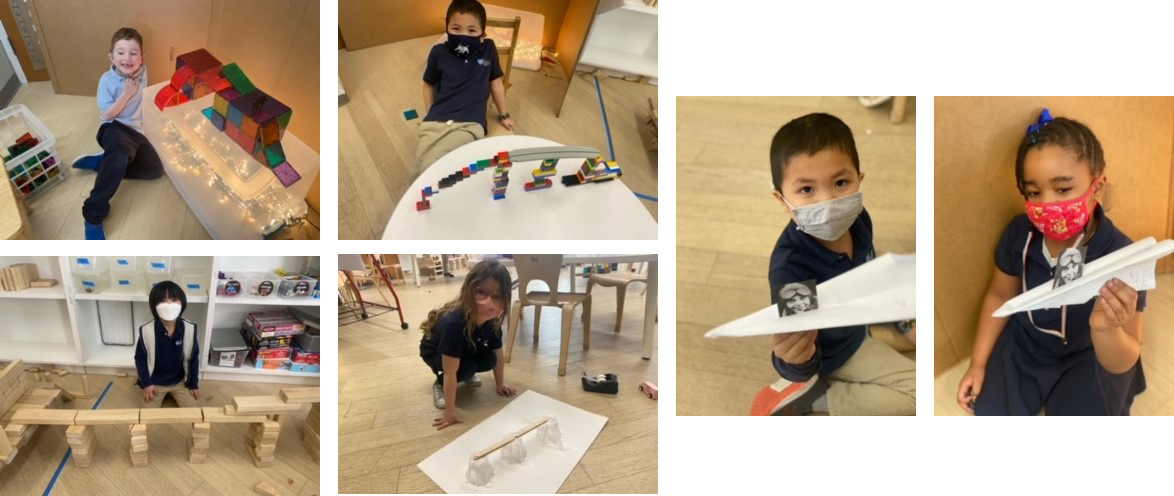 3rd graders have started each day reading an excerpt from the book Women Who Dared: 52 Stories of Fearless Daredevils, Adventurers and Rebels by Linda Skeers, as well as listening to stories from Little Leaders: Bold Women and Visionary Women Around the World by Vashti Harrison. Students then used a template designed by the author and illustrator Vashti Harrison to draw pictures of the inspiring women in their life and write why they find them inspirational.

To mark International Women's Day on March 8, 5th graders were tasked with choosing an inspirational, contemporary female changemaker to research and become more knowledgeable about. To spark student inquiry, some guiding questions provided were: how did this woman spend her early life, what was her chosen career and career achievements, and how did she inspire others? The goal of the project was for students to recognize, celebrate, and communicate the immense impact these women had on past, present, and future generations of female changemakers and advocates alike.
In PE, 5th graders studied influential women in sports who, despite coming from different cultural backgrounds and periods of time, all faced adversity and shared in the fight to be equal to men. Students researched these athletes, created a poster that describes who they are and why they are influential and presented their athletes to their peers.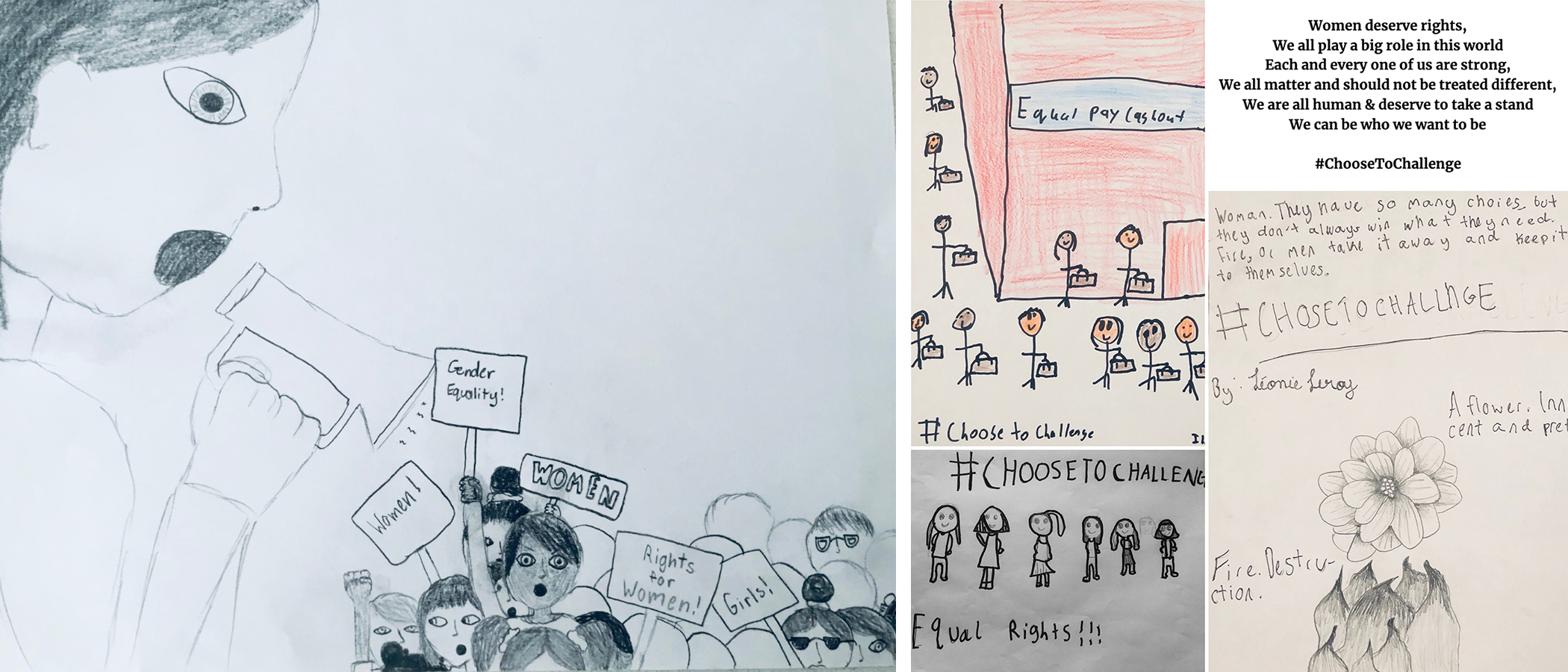 Throughout the past two weeks, Upper School faculty and students have hosted assemblies focusing on the background of Women's "Herstory Month" and influential women throughout history. Assistant Head of Upper School Eric Hawthorn kicked off the month with a personal presentation about his family history and his connection to Sister Juana Inés de la Cruz, an influential Mexican writer, philosopher, composer, poet of the Baroque period, and Hieronymite nun who broke boundaries as a scholar and protofeminist. This week, Upper School Physical Education teacher and the Women's Athletic Committee hosted an Advisory presentation titled "Celebrating Women in Sports." Each member of the Committee presented a slide on the history and influence of one female athlete whom they find especially inspiring. You can see the presentation here.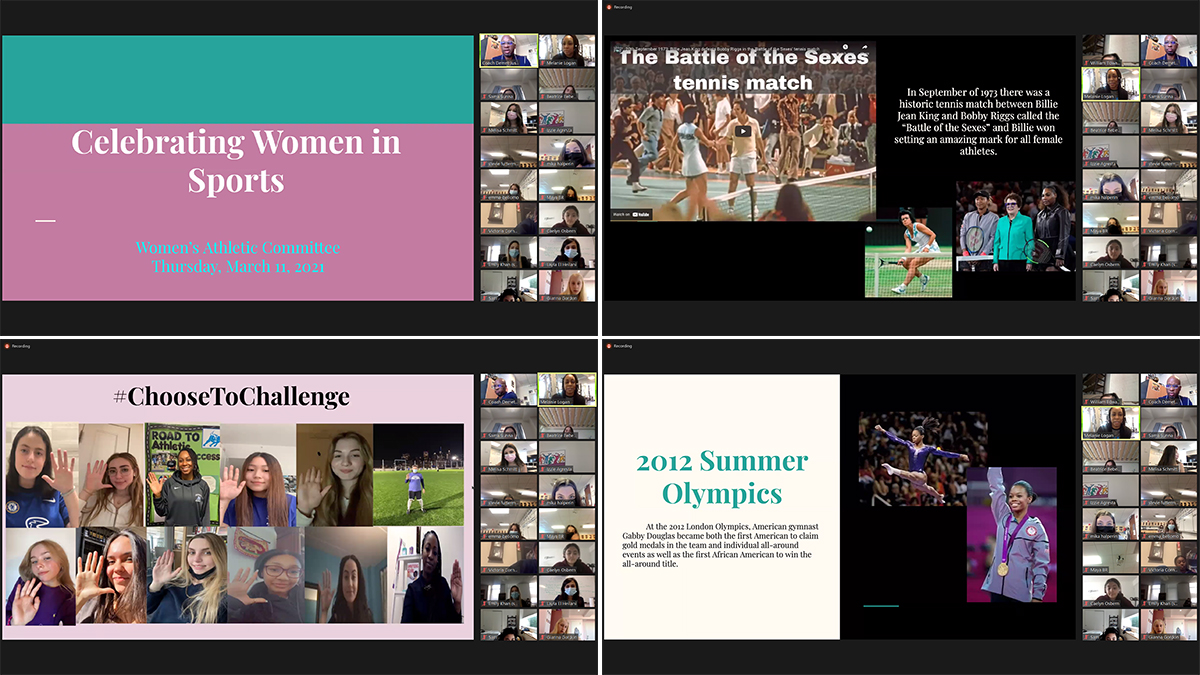 This is just a selection of all the inspiring work that's going on across the entire school. We will be sharing more of our students' work throughout the month in future communications.