News
Congratulations to the Class of 2023!
June 01, 2023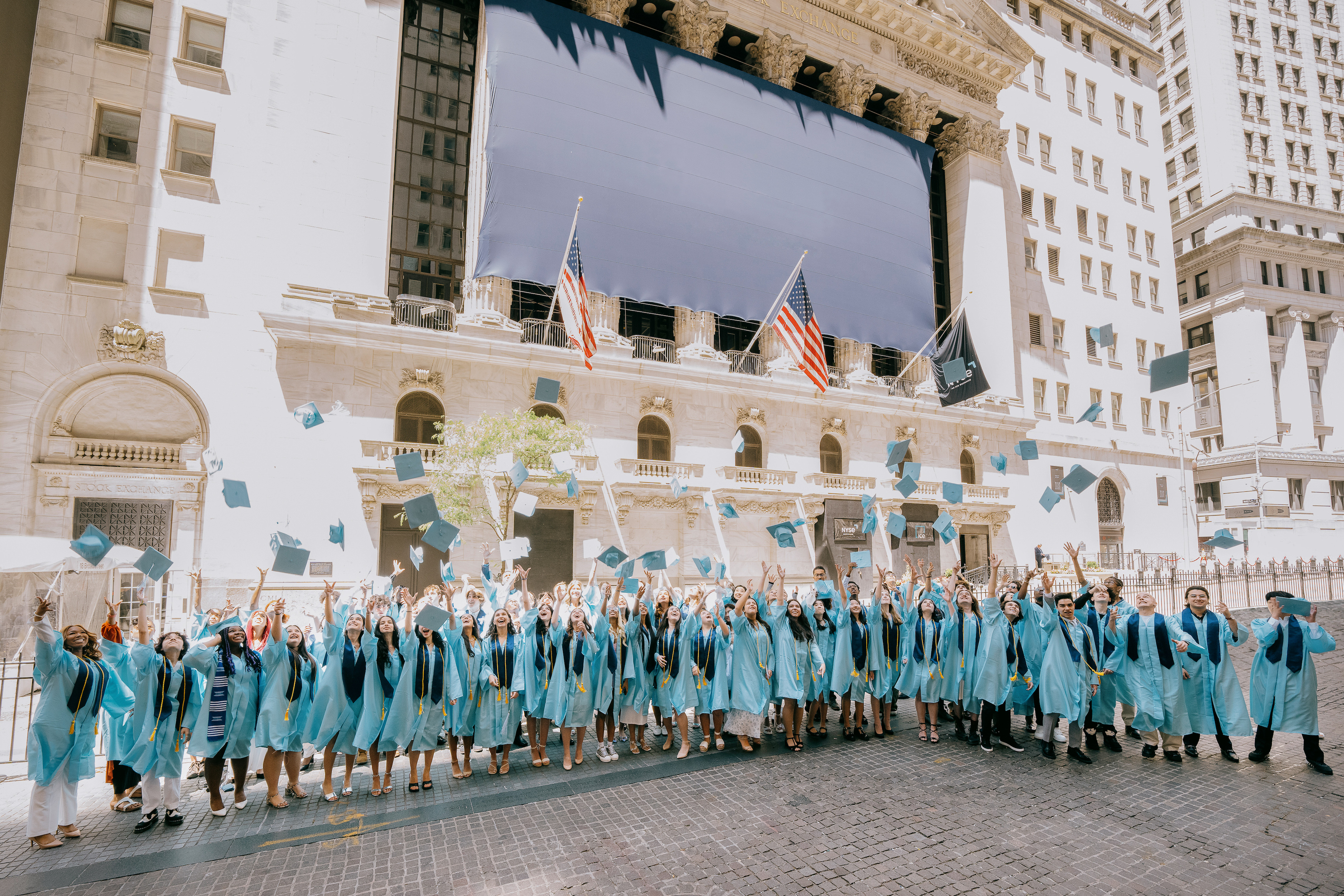 On Friday, May 26th, Léman honored the class of 2023, the school's 11th graduating class.
During the graduation ceremony in the Broad Street Ballroom, proud students, families, and faculty celebrated the accomplishments of our 85 talented graduates.
After (now) graduates and members of the faculty and staff processed into the ballroom, the ceremony began with remarks by Head of High School Dr. Harry Leonardatos and Head of School Maria Castelluccio. The warm welcomes were followed by a moving vocal performance of "A Million Dreams" from "The Greatest Showman" by talented soprano Alina Garcia '23 (who studied in Juilliard's prestigious Pre-College Program and was recently nominated for a 2023 Jimmy Award.) Student Body President Frederick Buford '23 gave a touching introduction for English Teacher Angelique Jewell, who gave an inspiring Faculty Address that encouraged graduates to remain strong in their convictions and to continue pushing for progress and change. Prior to the awarding of diplomas, Student Speaker Ruth Atta '23 shared a moving Student Address dedicated to her friends and classmates.
After each new graduate walked across the stage of the Broad Street Ballroom to receive their diploma, the celebration continued at a family reception at the 1 Morris Street terrace overlooking the New York Harbor and the Statue of Liberty.
Congratulations to the Class of 2023!