News
Highlights from The Léman Bulls' Fall Season
December 13, 2022
After plenty of hard work, great displays of collaboration, and plenty of school spirit, the fall Athletics season came to a close in October.
Below, see a few highlights from this year's Fall season:
Boys & Girls Varsity Soccer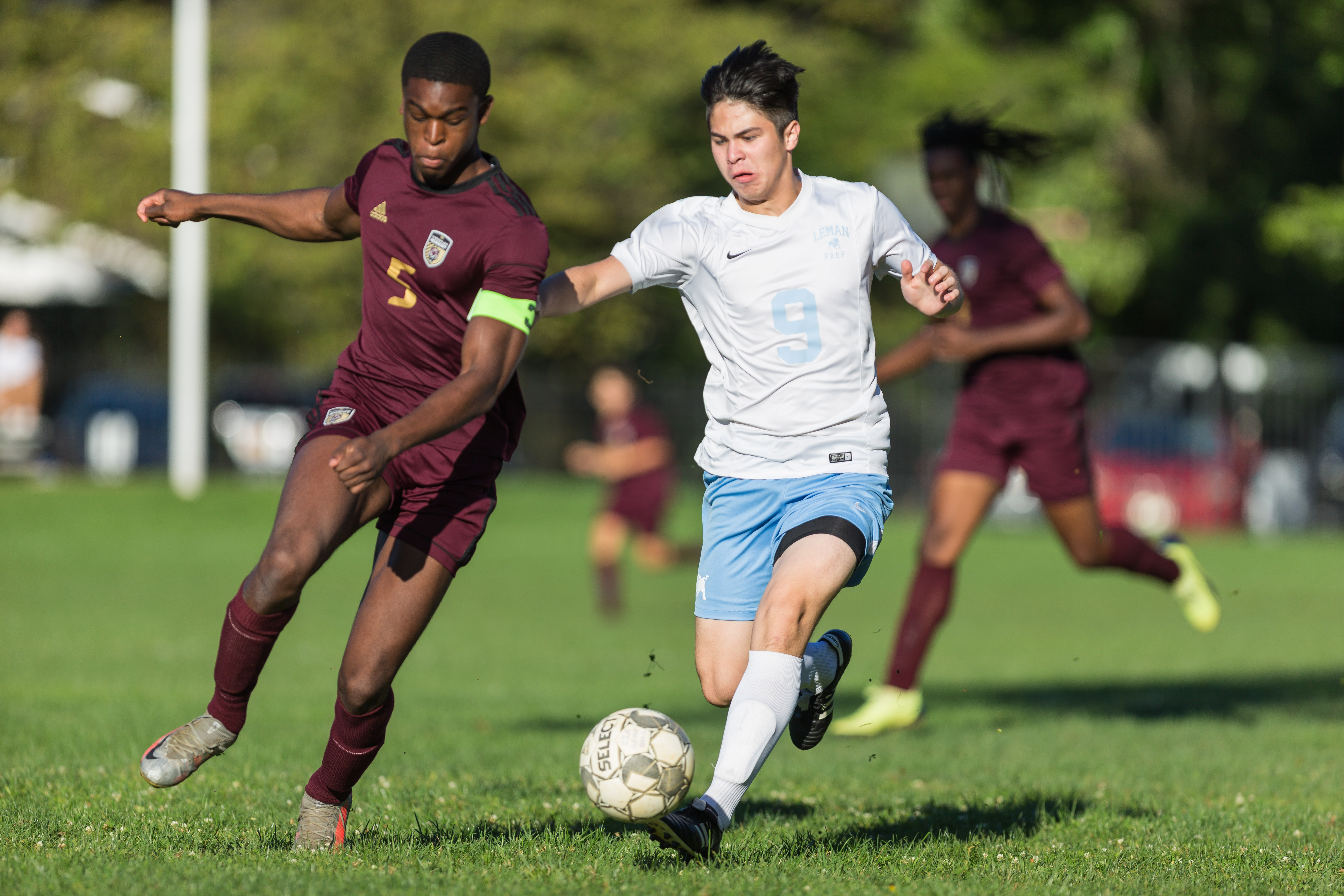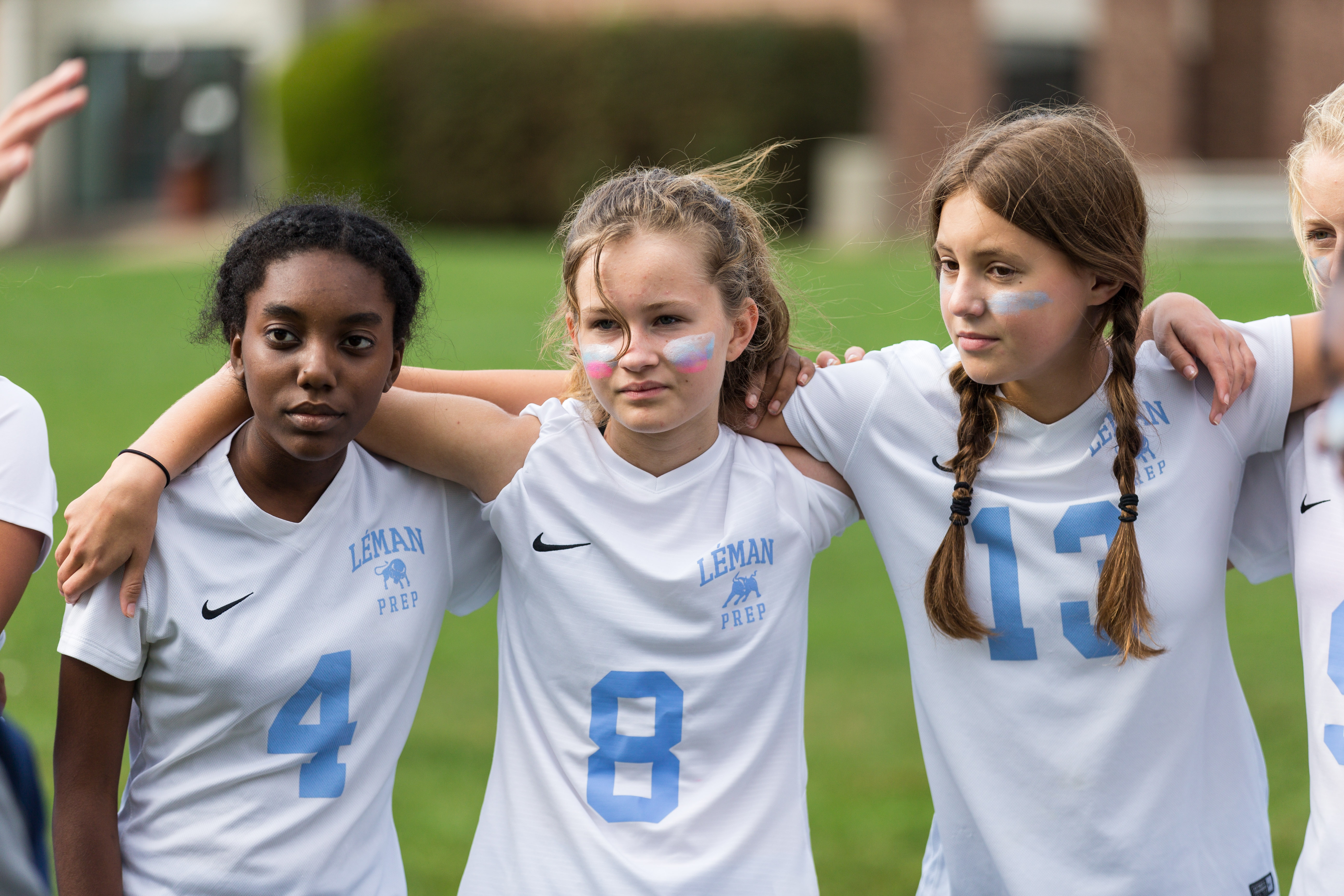 Boys Varsity Soccer had a four-game winning streak, ending up in the middle of the pack in the ACIS league. Each season, ACIS awards several students with the ACIS All League Award, celebrating and highlighting extraordinary work on the field, court, or track. This year, Miller T. '23 and Lucas F. '24 were named as Léman's recipients from the Boys Varsity Team, while Seniors Kiarah C. and Yongquing S. were named as the recipients for the Girls Varsity Team. All in all, every member of both teams showed up and played their best all season long, making each and every one of them super stars.
Girls Varsity Volleyball: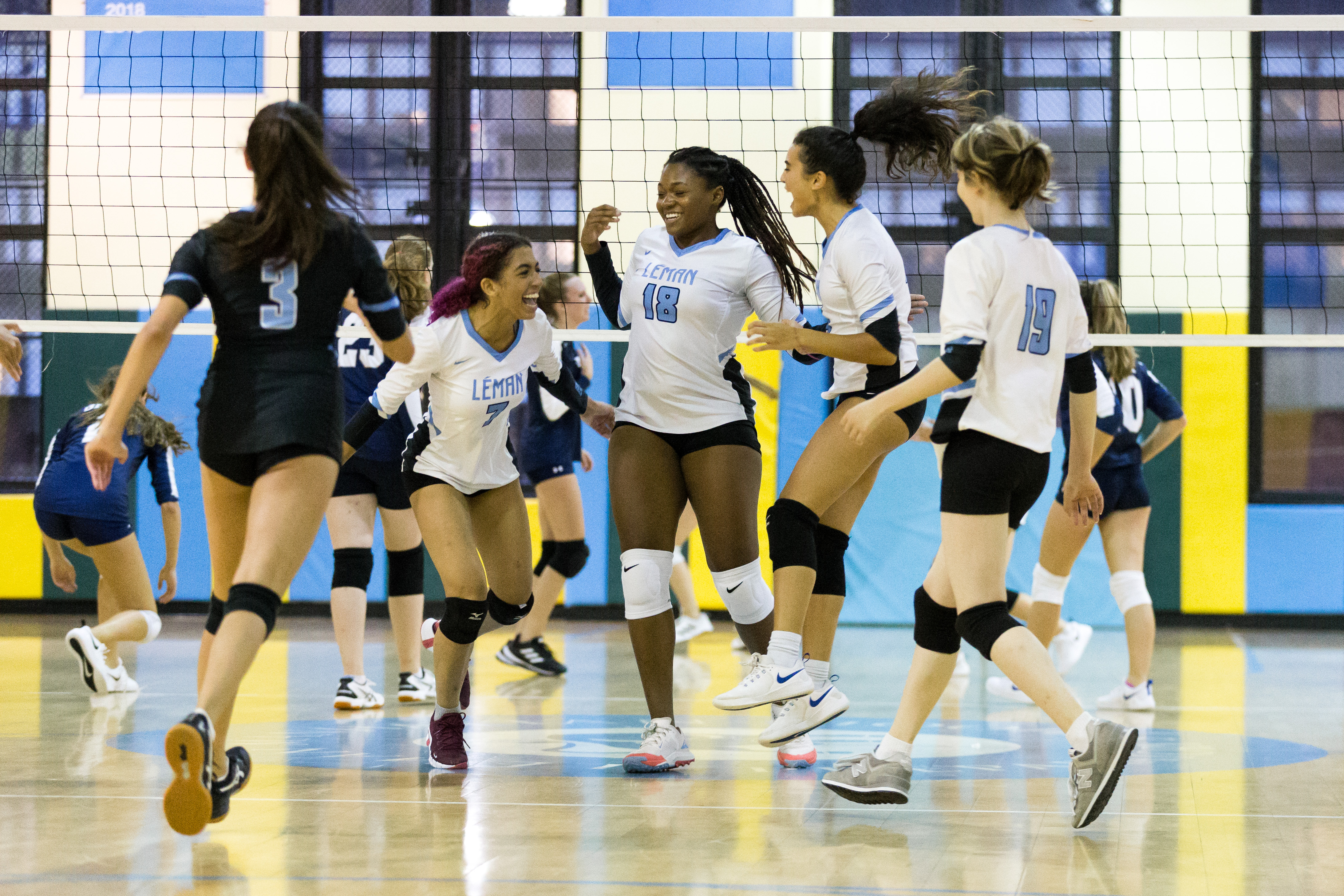 Girls Varsity Volleyball finished 5th place in the ACIS league with wins over Grace Church School, Staten Island Academy, and Friends Seminary.
(Head Coach Pierre's Favorite Moment):
A great moment in the season was when Léman played against Grace Church School. It was memorable because at this time it was still early in the season, and we were struggling as a team to find a rhythm and gel together. That game, it came all together. The team was doing everything right: hustling, working together, and playing hard. The gym was full of loud cheers and players had big smiles. As a coach, it was great to see the hard work pay off and to see the girls understanding the game and producing on the court…definitely a proud coach moment.
Boys 7/8th Grade Soccer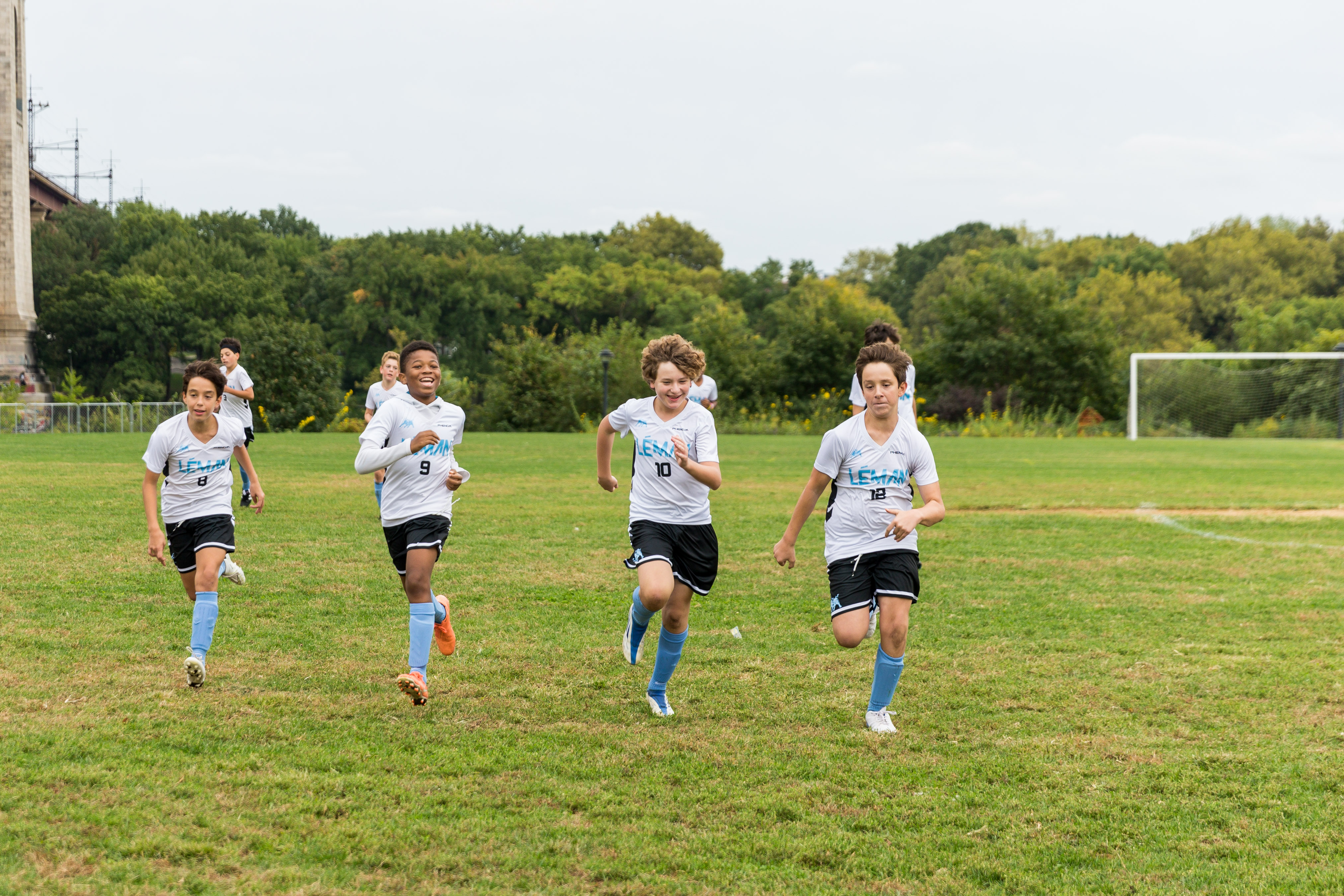 Boys 7/8th Grade soccer finished in 4th place in the ISAL league with wins against York Prep and Brooklyn Friends.
(Director of Athletics/Head Coach Sequeira's Favorite Moment)
A great moment for the team had to be our come-from-behind win against Brooklyn Friends on 10/19. With our team trailing for ¾ of the game, we staged a massive comeback by scoring three goals in the last 10 minutes. The team capped it off with a great pass from Philip N. '27 to Shane G. '27 with less than a minute left to score the go-ahead goal. The joy and excitement on all of the player's faces were so exciting and without a doubt a highlight of the season.
Girls Grades 7/8 Volleyball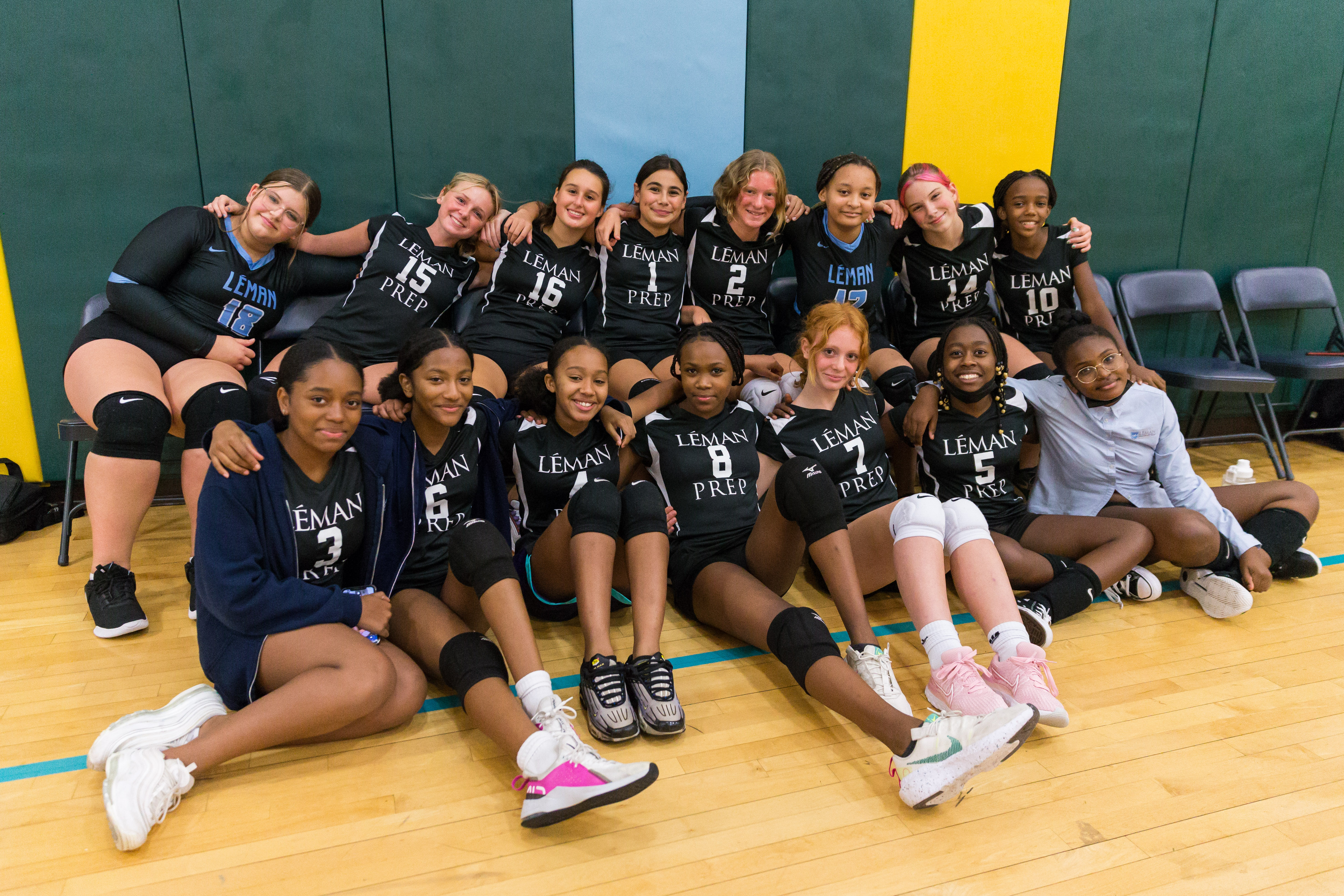 The Girls 7/8th Grade Volleyball team finished in 5th in the ISAL league and had an overall record of 8 wins including victories over Saint Ann's, York Prep, and Brooklyn Friends.
Middle School and Varsity Cross Country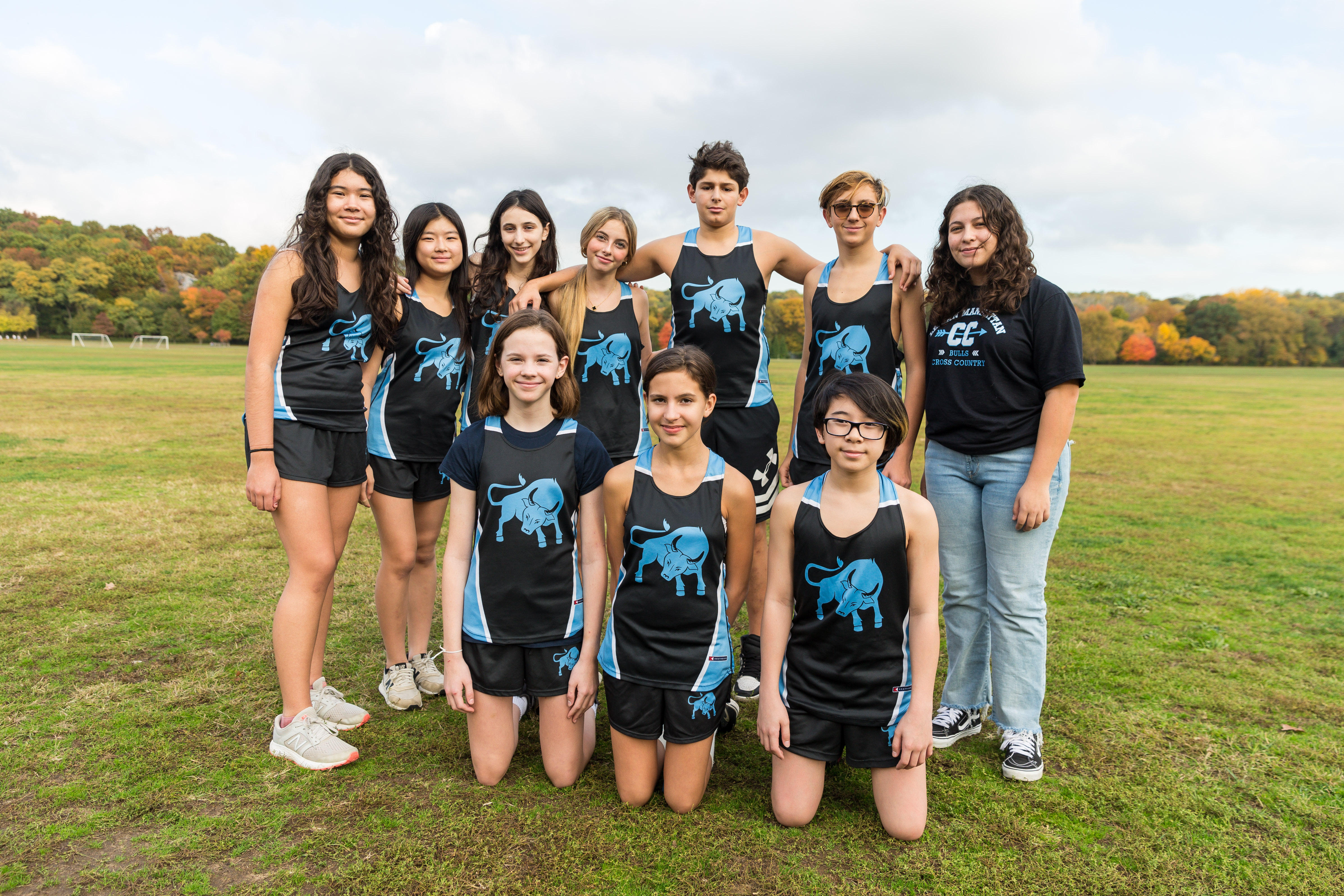 This season, Léman's Cross Country teams had a great season! Every runner accomplished a personal record by the end of the season, with some of them improving their times by over 5 minutes. Every race was run with skill and heart. Runners ran an accumulated average of 100 miles each for this season.
(Head Coach Molina's Favorite Moment)
"I am all about instilling good sportsmanship among my athletes. I am very proud to say that every runner embodied that discipline. They were true competitors on the course and great supporters of each other. It always brought me great joy to see them encourage each other at practices and at competitions. They were not only each other's biggest cheerleaders, but they also cheered and encouraged runners from other schools at competitions! After our last competition of the season, the team shared a meal at a Korean BBQ restaurant to celebrate the team's accomplishments. It was a very special moment for me to see that my athletes had truly developed a family bond that I know will continue outside of cross country."
Record-Breaking Participation
Léman Athletics saw more students sign up for our fall sport teams than we have seen in the last 3 years. We offered Boys and Girls Varsity soccer, Boys JV Soccer, Girls Varsity and JV Volleyball, Varsity Boys and Girls Cross Country, Boys 7/8th Grade Soccer, Girls 7/8th Grade Volleyball, and "new" this year, Boys and Girls 7/8th Grade Cross Country.
Léman's Varsity Athletes Join the ACIS
This year, Léman's Varsity teams joined the Athletic Conference of Independent Schools (ACIS). As one of the most competitive athletics leagues for Independent schools in the country, joining the ACIS helped push student athletes to perform at their very best. While some of our teams still compete in the Independent Schools Athletic League (ISAL) or a blend of ACIS and ISAL, this change has opened opportunities for competition and gameplay. The ACIS includes several New York City Independent Schools including, Avenues, Dwight, and Brooklyn Friends Seminary School.
To learn more about when and where you can support the Léman Bulls throughout this winter season, click here.
More photos from the fall season: