News
Students Gain New Perspective on Black History & Black Excellence as February Comes to a Close
February 24, 2022
February 1st marked the first day of the month-long celebration of Black History in the US. The 2022 theme is Black Health and Wellness and considers activities, rituals, and initiatives that Black communities have done to be well. It also acknowledges healthcare disparities in the Black community and the legacy of Black scholars, medical practitioners in Western medicine, and of the diaspora: doulas, midwives, herbalists, and more.
Black History is American History and should be recognized all year. Nonetheless, this month is a time to CENTER Black People, to learn MORE about Black History, their achievements, and challenges, to RECOGNIZE their importance to our community, and to ADVOCATE for their equitable representation and voice in all spaces. Black History month, too, is celebratory as many Black people honor their ancestry in various ways.
Throughout the month of February, students and community members recognized Black History Month in a variety of ways.
The Lower School launched Black History Month on February 4th when Lakiya Burrell, Diversity, Equity, Inclusion, and Justice Coordinator, shared information about how this month originated, followed by students listening to a read-aloud of the book "When We Say Black Lives Matter" written and illustrated by Maxine Beneba Clarke. At the end of the assembly, students were asked to reflect on the following questions, "What makes you feel like you matter?" and "How will you show others that they matter?"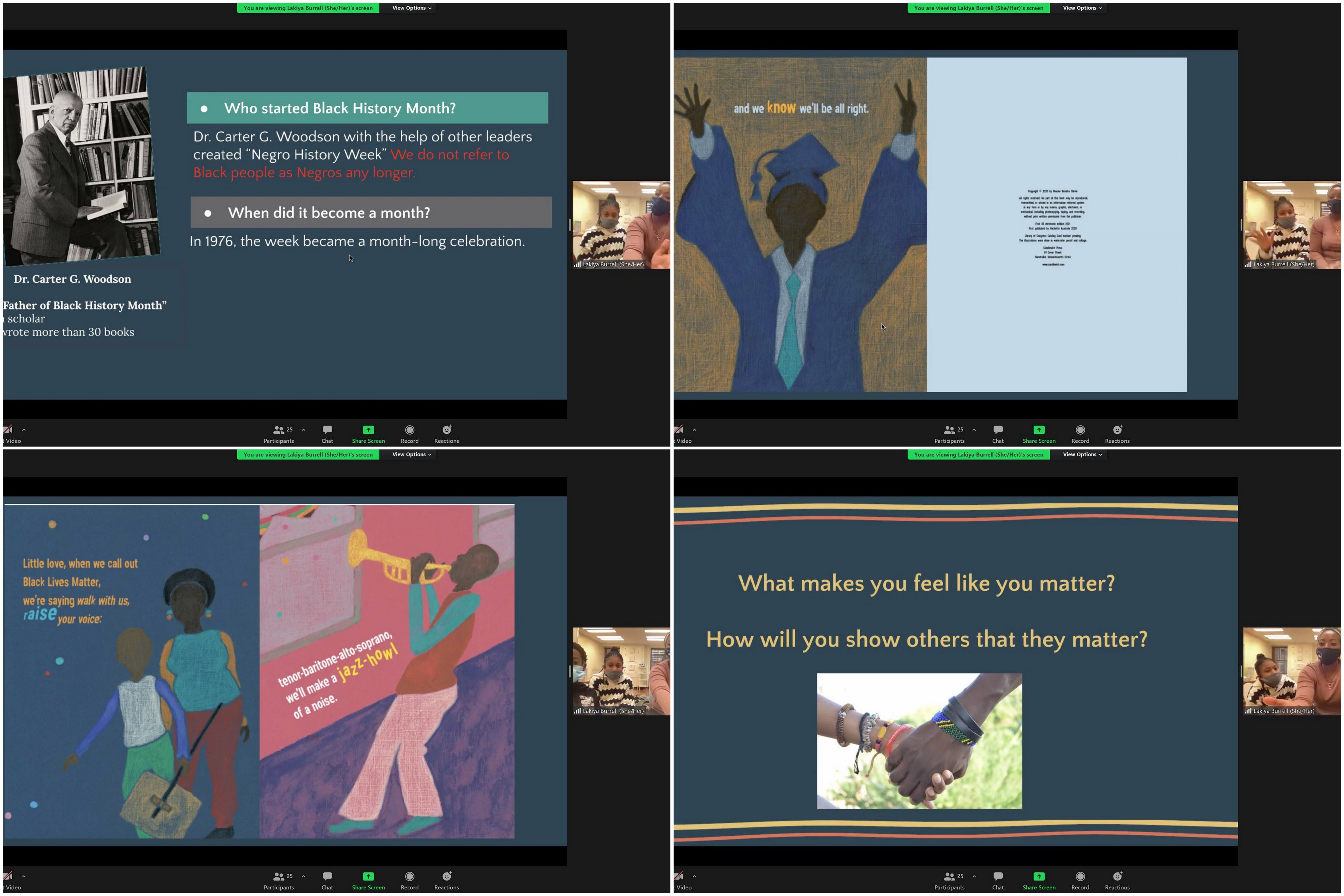 Throughout the month, across Early Childhood and Lower School, guest readers from all across the school visited classrooms for Black Narratives Matter Mystery Virtual Read-Alouds, where they shared some of their favorite books that "lift up" the voices of Black people and explore all of the wonderful contributions they have made to our society and to the world.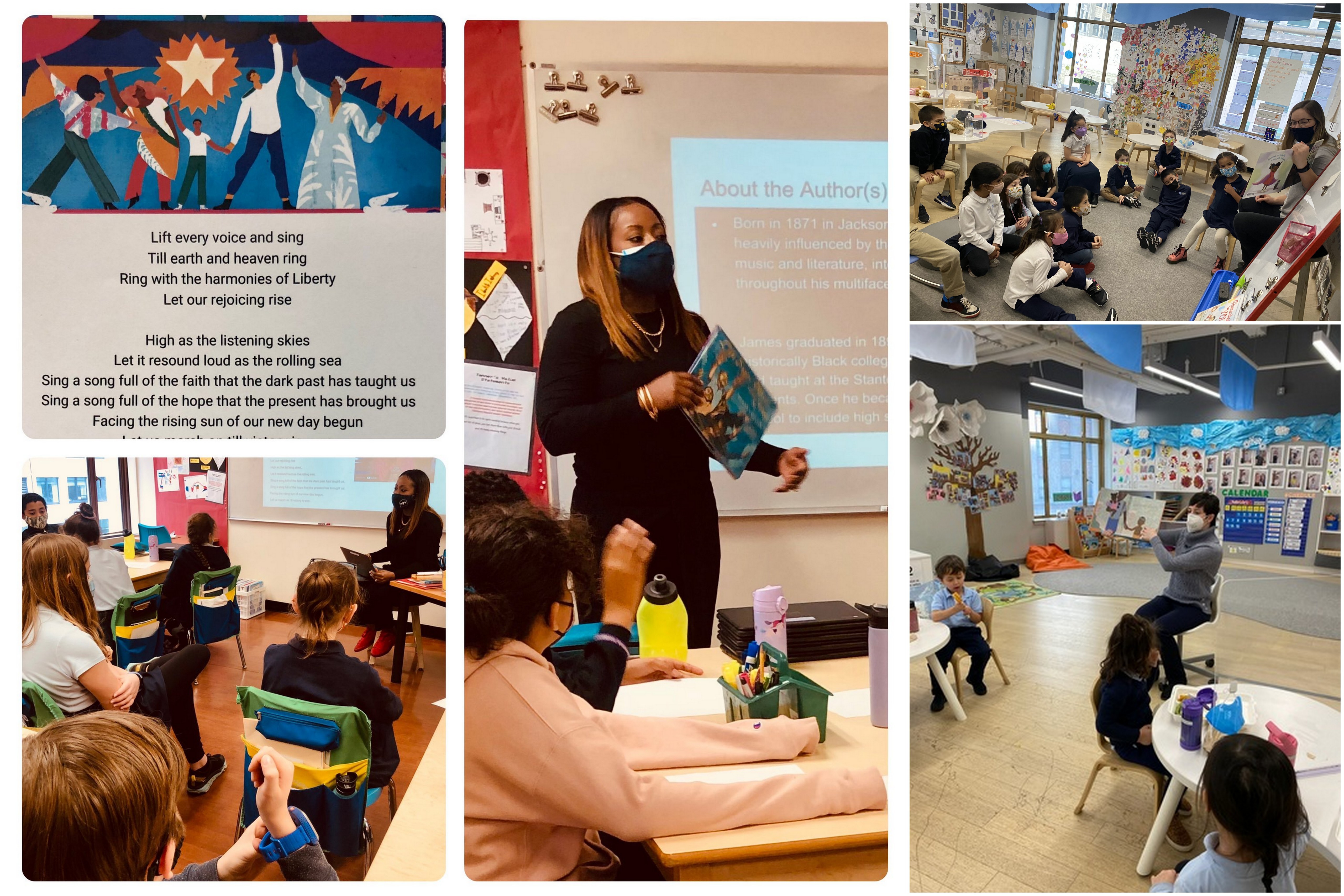 4th and 5th graders are currently working on a collaborative project, partnering with classmates to spotlight one Black American who was a pioneer in their field. Next week, the teams will present their research on a "quilt square," which will be combined with other students' work and hung in the Broad Street building. The classes will also be holding a Jazz Cafe where they will present either an original poem or one written by a Black American for their classmates, teachers, and other members of the community.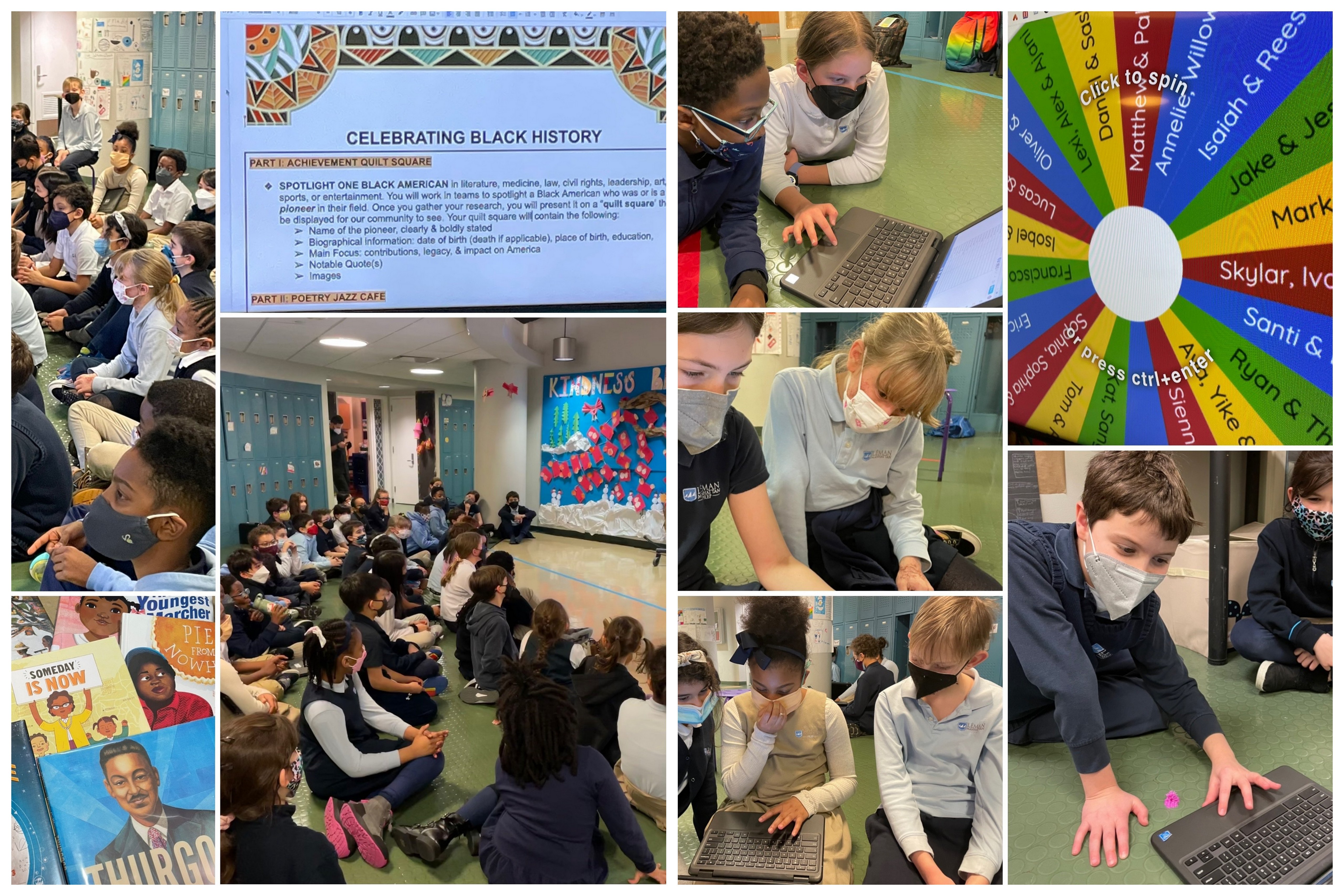 Throughout the past two weeks, Middle and High School Advisories have been watching and discussing Flipgrid Mixtapes composed of videos recorded by Black members of the Léman community focusing on topics including "What does Black History Month mean to you?" and "What do you love about being Black?" You can watch all of the videos at the links below.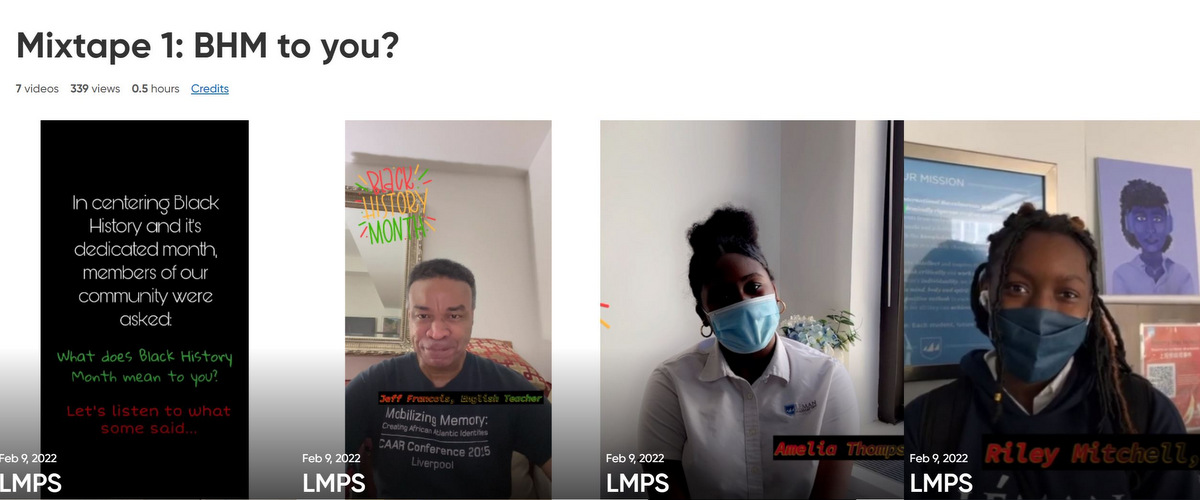 Mixtape 1: https://flipgrid.com/+v9mahflh
Mixtape 2: https://flipgrid.com/+6h6k4xuc
Mixtape 3: https://flipgrid.com/+xbgnqdu5
Mixtape 4: https://flipgrid.com/+ndgllr13
The Middle and High School community was thrilled to welcome Chi Ossé, Council Member for New York City's 36th District, representing Bedford Stuyvesant and North Crown Heights, for an advisory assembly. Mr. Ossé shared experiences of growing up in NYC, becoming involved in activism and politics, and the importance of local civic engagement.
Chi Ossé is an activist, third-generation Brooklynite, and prominent figure in the Black Lives Matter movement. His lived experience growing up in Brooklyn was the tense dichotomy between a nourishing upbringing in a loving community and the daily crush of individual and systemic bigotry.
Our students were honored to learn about his life and work and have the opportunity to ask him some questions about some of the issues that are currently on their minds.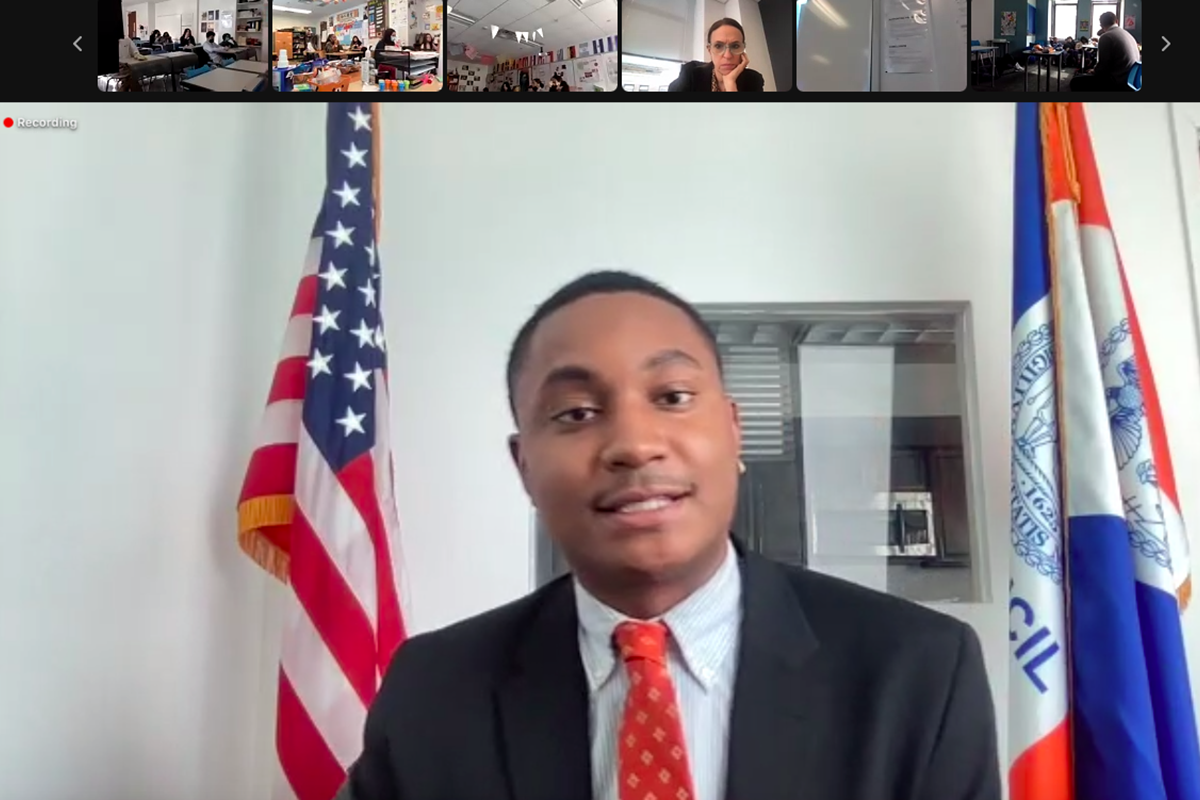 Students also welcomed Detective Michelle Jones, her partner Detective Robinson, and other members of the NYPD Community Affairs Bureau & Community Outreach Division. The officers shared their backgrounds and experiences in law enforcement as persons of color. They also addressed important tips for students if they are stopped by the police, resources to knowing one's rights on consent and arrest, and anti-bias policies and training.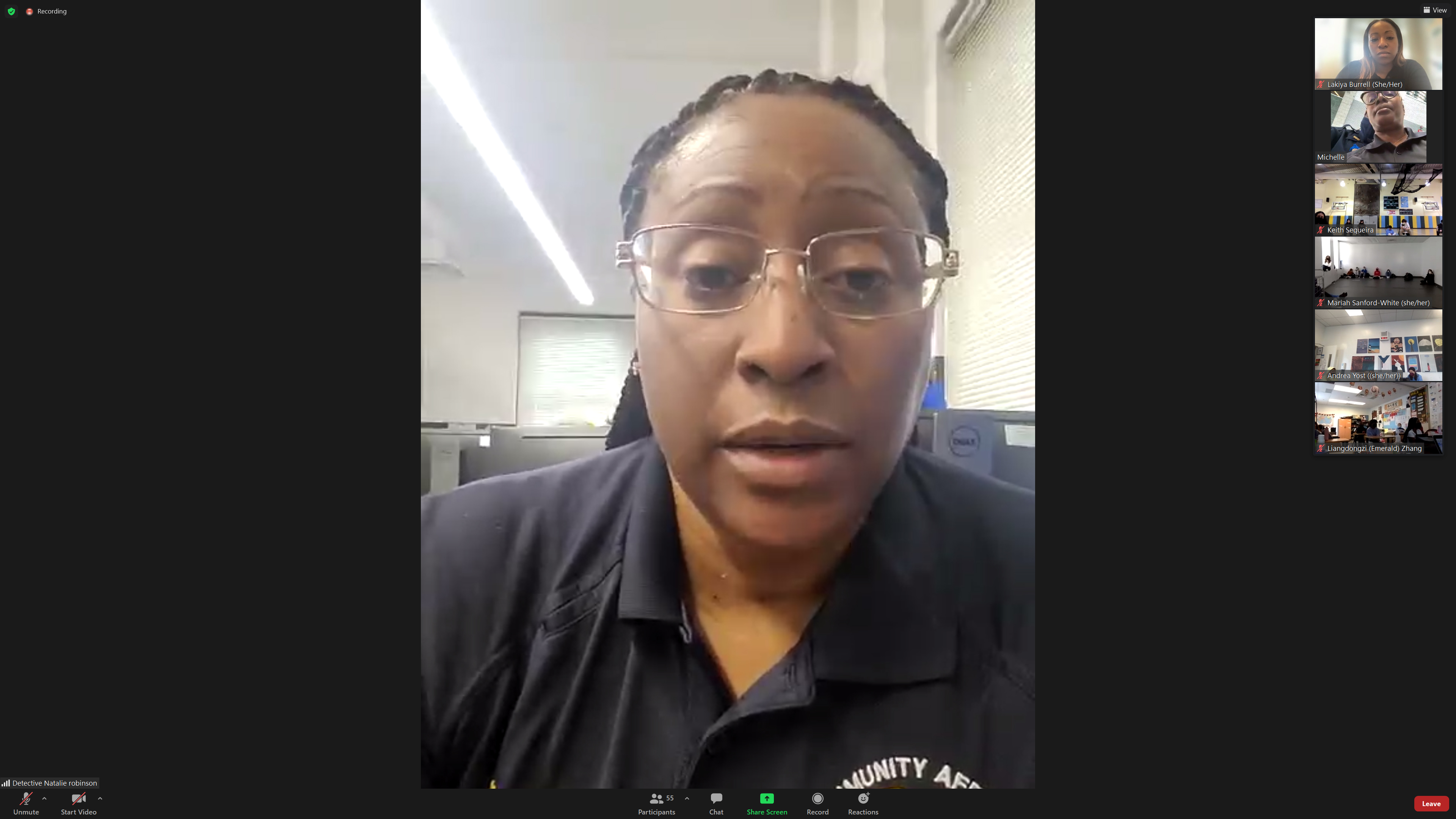 Middle and High School Spanish students in Ms. Molina's class selected an Afro-Latinx person who has contributed to fields including the arts, education, and activism and researched their background, accomplishments, and heritage. Each student created a Google slide which was printed out and displayed in the classroom.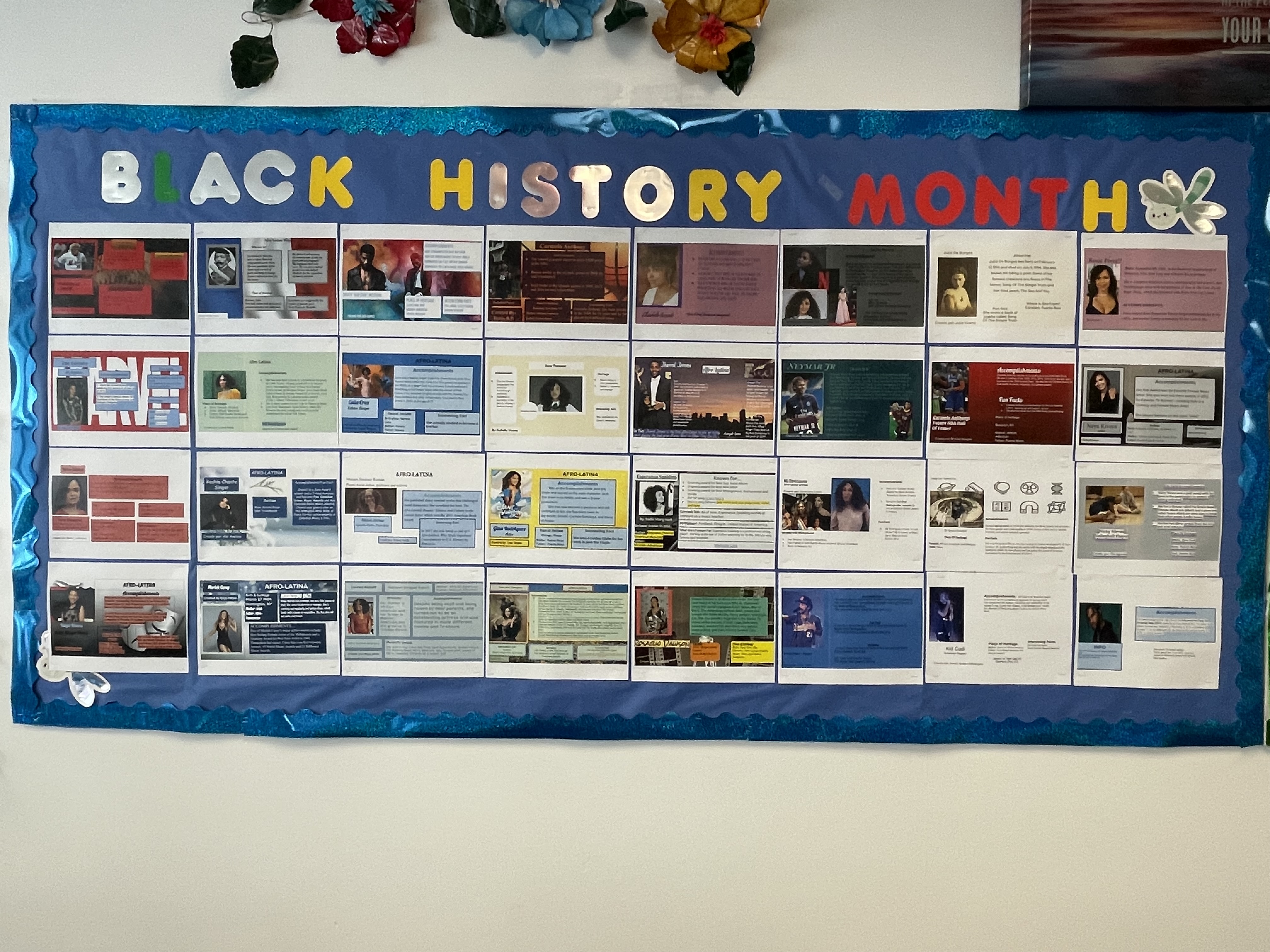 The Upper School Culinary team joined in the celebration of Black History Month by collaborating with the Black Student Union to create four menus that highlighted cultural groups throughout the diaspora including foods such as Caribbean Jerk Chicken, Suya Spiced Grilled Beef, Chicken Stew with Potato and Corn, and Empanadas, a delicious way to recognize these diverse and rich cultures.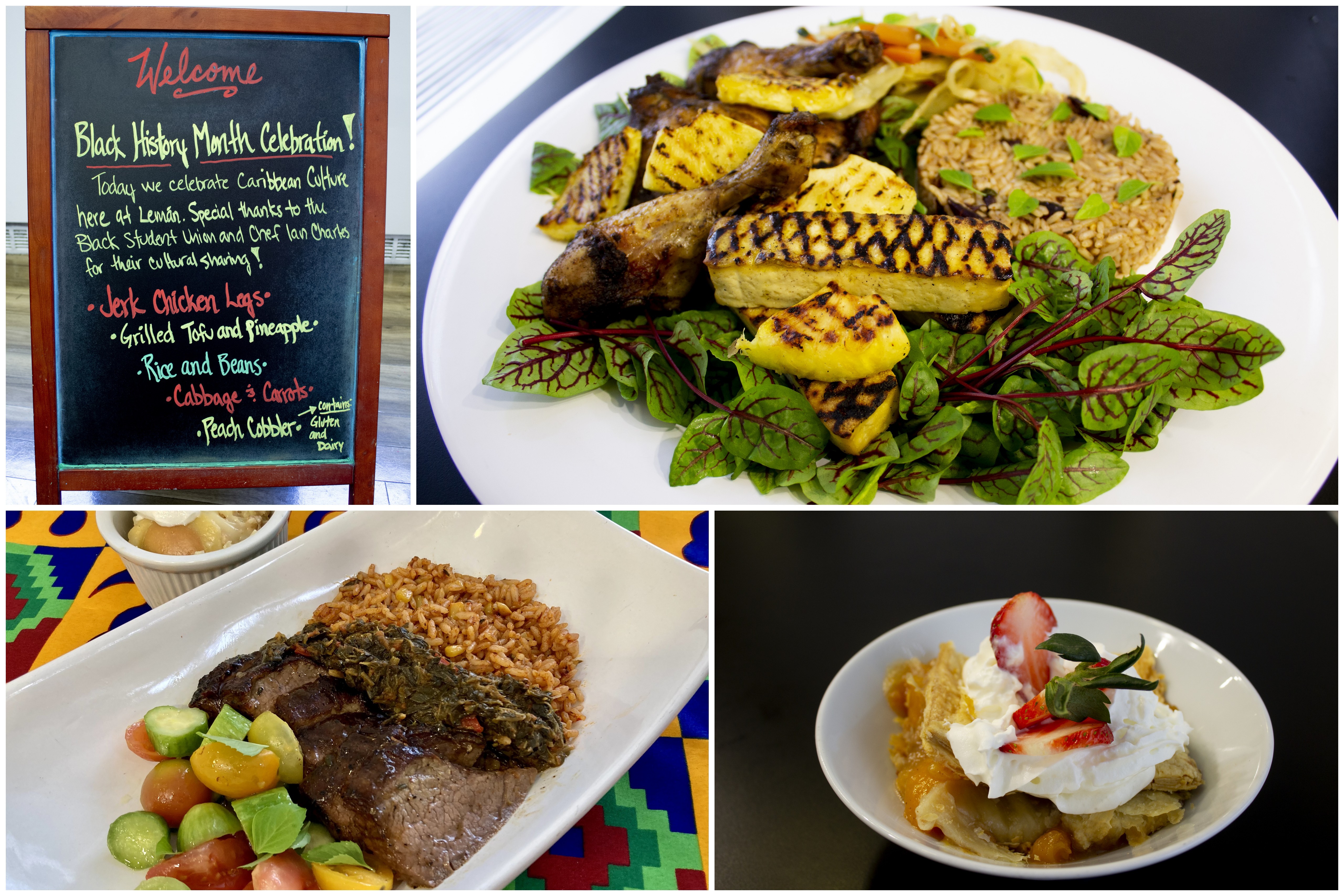 These are just a selection of the many important lessons and activities that Léman students participated in throughout the month of February. As we approach Women's History Month in March, we look forward to learning about and reflecting on women's achievements in history and around the world.