News
Léman Community Honors Lunar New Year with Traditional Crafts, Activities, and Celebrations
February 10, 2022
Throughout last week, Léman students across all divisions celebrated Lunar New Year, an important festival celebrated across many Asian cultures and countries, by engaging in discussions and projects. Activities varied across grades and included students and families sharing their own personal traditions and learning about the history and significance of the holiday. Students, faculty, and staff were invited to wear red, the traditional color of the holiday, which created a festive atmosphere throughout the first day of the New Year. Our talented chefs also collaborated with members of the Upper School Chinese Culture Club to create traditional Lunar New Year menus in both cafes.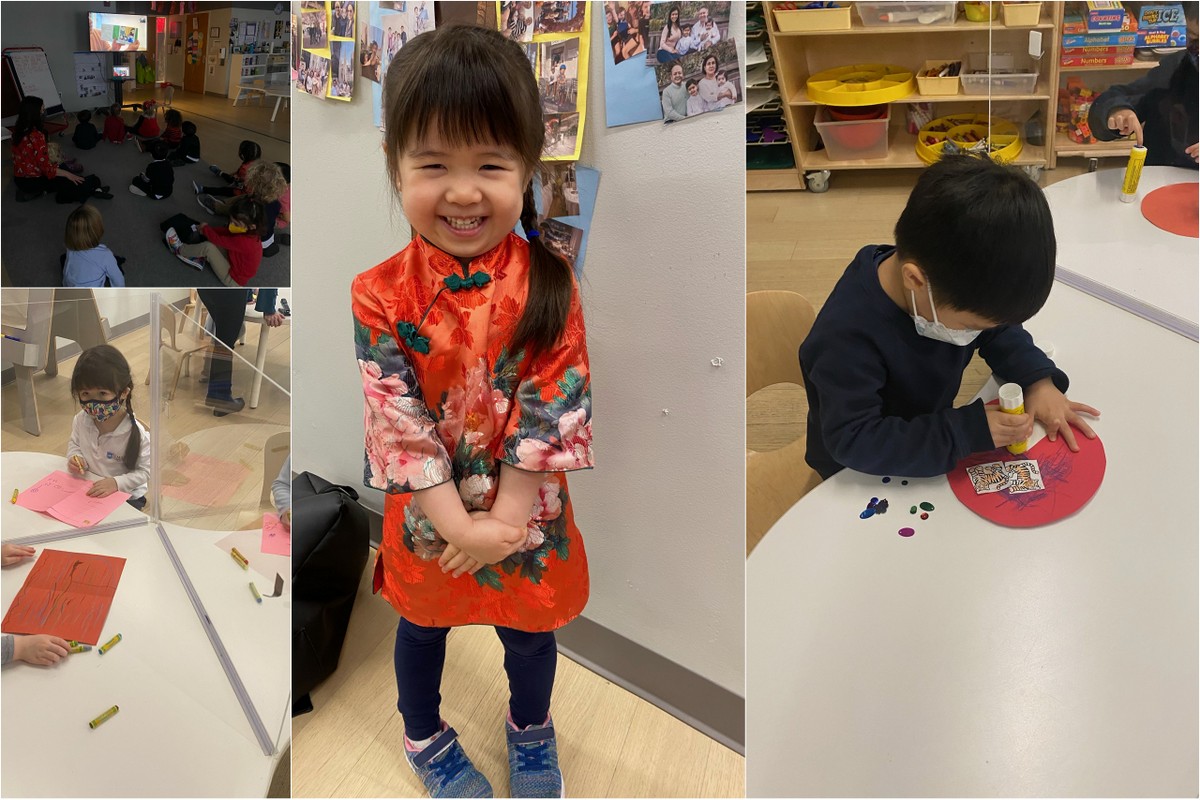 In the Center for Early Childhood, students engaged in activities including creating paper lanterns and hats, reading books that described history and tradition of Lunar New Year across many communities including Tết Together by Alice Trinh, which explores Vietnamese traditions and Bringing in the New Year by Grace Lin, which explains Chinese traditions. PreK 4 Mandarin students reached a significant milestone, writing their first Good Fortune signs in characters and the entire class visited Mrs. Sweeney who gifted them with red envelopes. PreK 3 students in Ms. Lawton's class were treated to a special virtual visit by Ian Kim's family, who shared how they celebrate the holiday in Korea, including some of their favorite foods and activities from their family's tradition.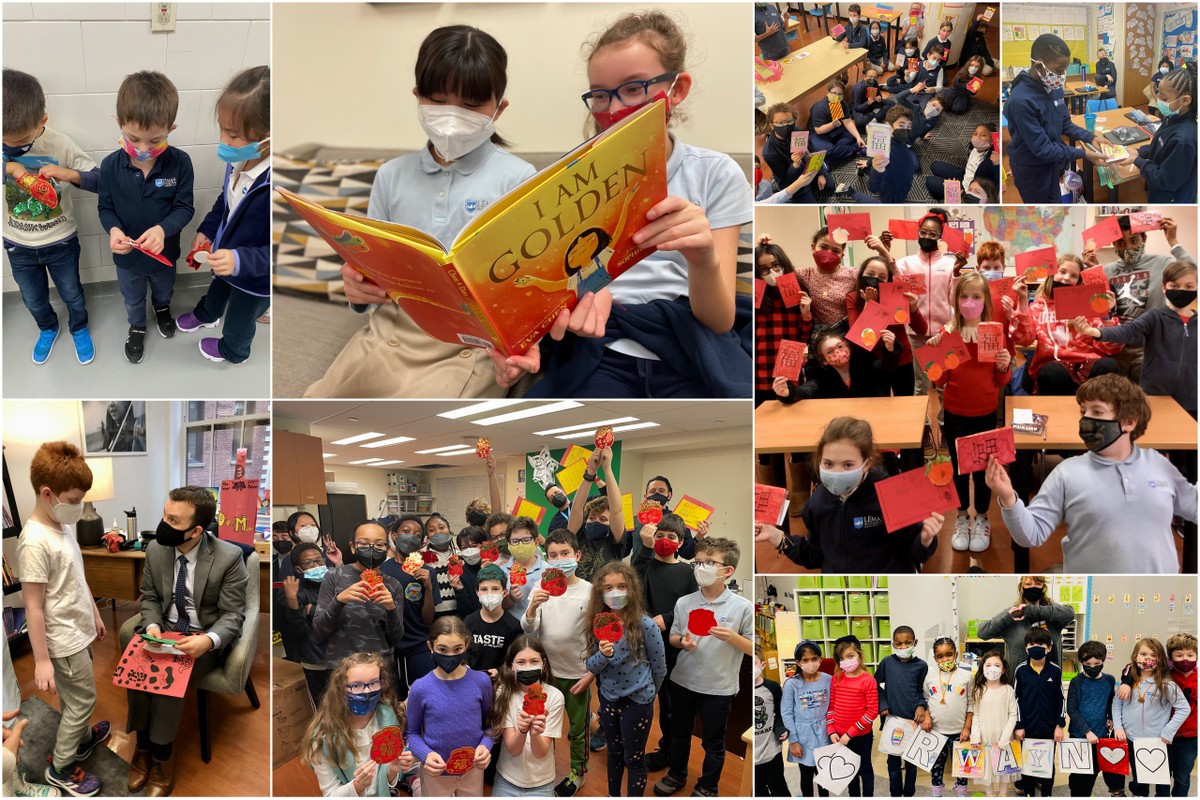 In Lower School, students engaged in a week of meaningful activities including hanging their wishes on a "Wishing Tree," a tradition that began hundreds of years ago. Students wrote their wishes on red paper and tied them to oranges with colorful ribbons to hang on the tree. It is believed that if the wishes get stuck in the tree, the wish will come true. During morning meeting, students discussed the significance of the color red and the gifting of a red envelope and exchanged happy greetings to others in their classroom. In addition, each Lower School class visited community members around the school in the spirit of the tradition of 拜年 (bai nian), showing their appreciation for those who feed us, keep us safe and healthy, as well as keep our facilities and technology running! Students handed out thoughtful gifts and gave performances and received red envelopes in exchange.
Boarding students received a special visit from Chef Joanna on the eve of Lunar New Year for a dumpling-making party and then enjoyed the delicious results of their labor.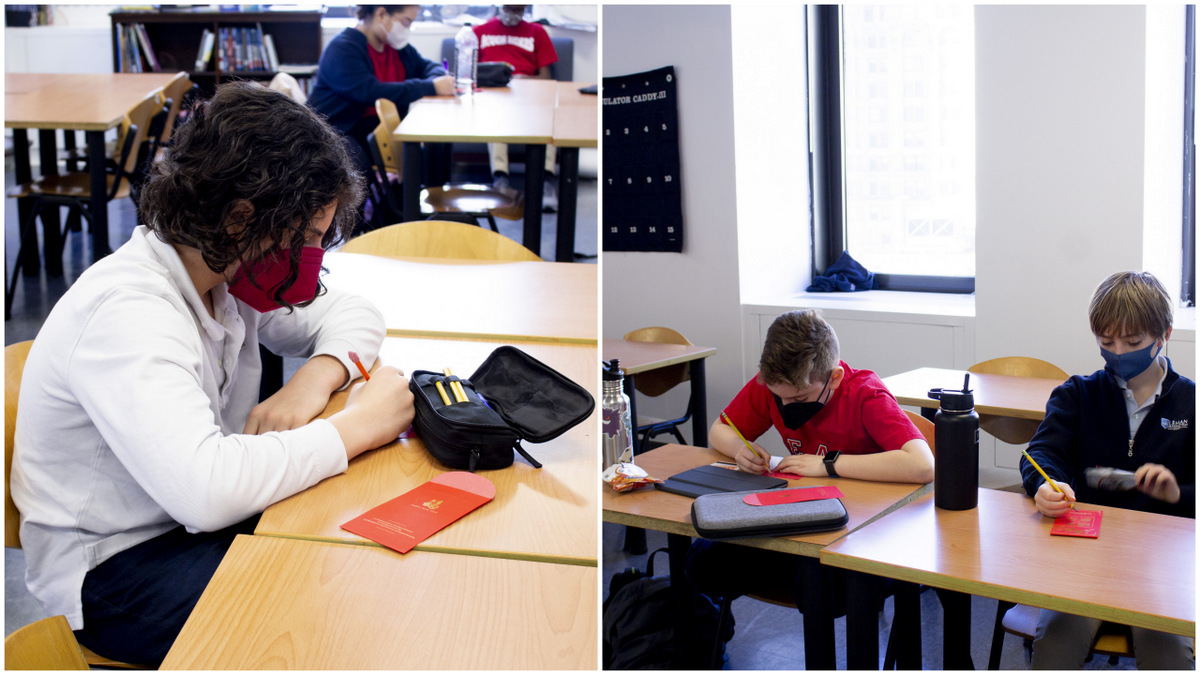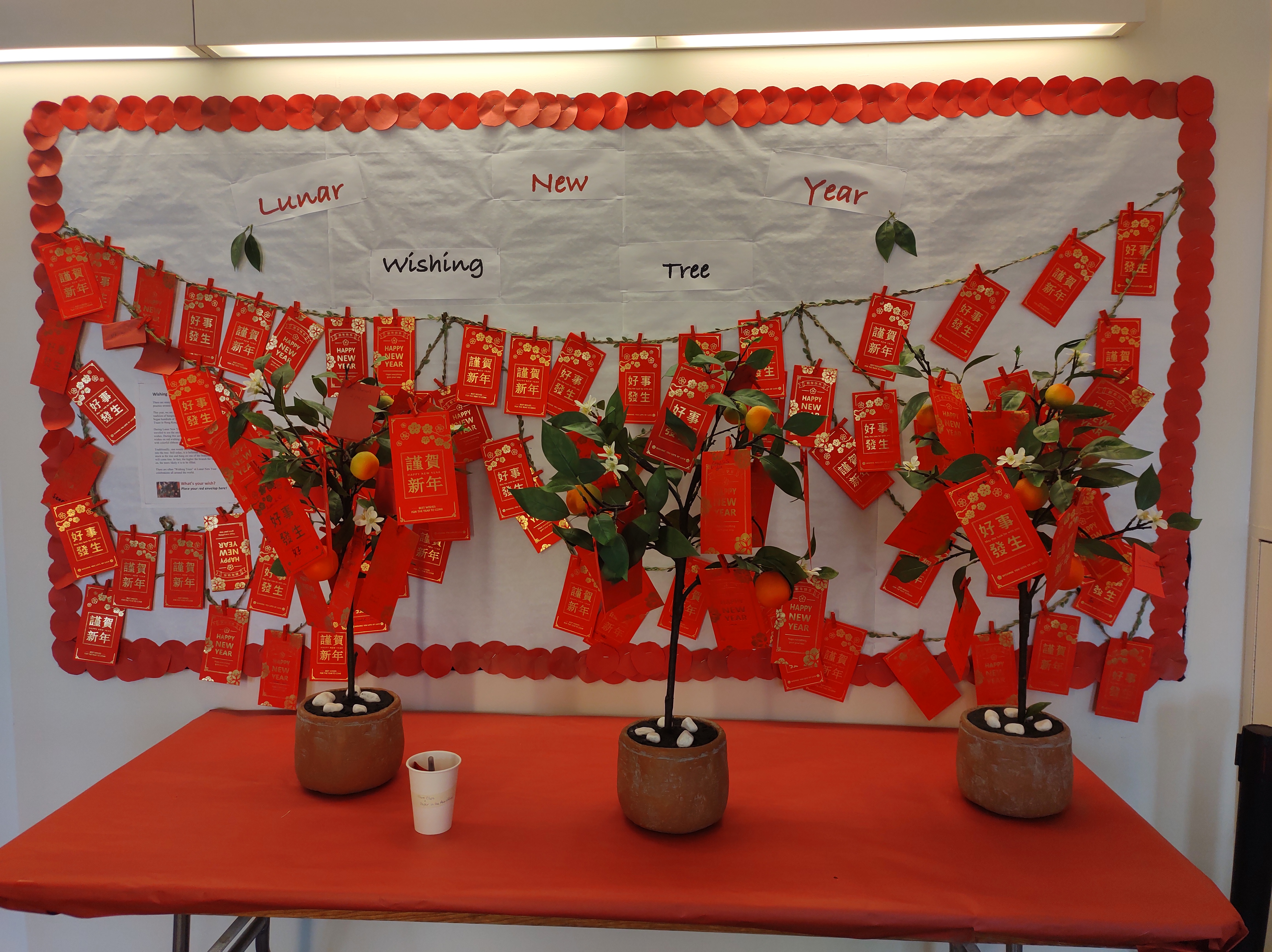 Middle and High School students also engaged in a Wishing Tree Activity, writing their wishes on red paper to hang on trees that are displayed outside the Morris Library.
Students in the Chinese Culture Club created Lunar New Year banners in traditional Chinese calligraphy, considered one of the highest art forms in Chinese culture, which featured messages of health and prosperity in the New Year.
The Club also shared their family traditions and the cultural significance of Lunar New Year by creating an Audiobook, which was shared in Upper School Advisory. Students were asked to contribute a paragraph, photo, and recording of themselves answering the questions, "How do you and your family celebrate Lunar New Year?" and, "What does Lunar New Year mean to you?" You can view and listen to the entire audiobook here. We hope you enjoy their thoughtful and engaging stories.