News
Lower School Students Explore Identity and Diversity on Project Day
January 27, 2022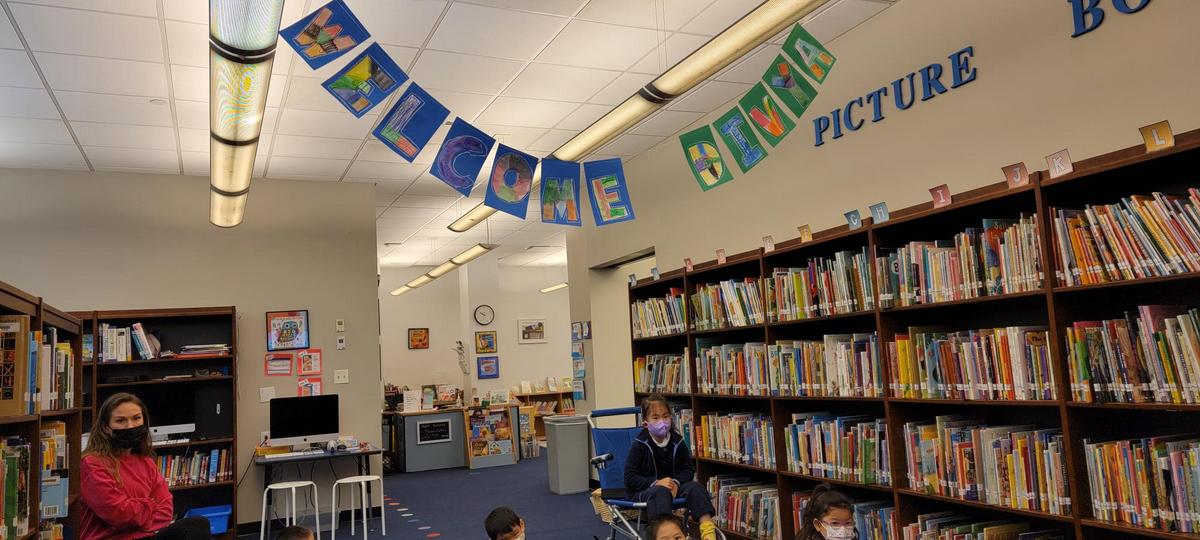 On Tuesday, January 18th, the entire Léman Lower School participated in a project day based around our One Book, One Leman selection for this year, What I Am by Divya Srinivasan. The day began with a virtual visit from the author and illustrator who led students through her creative process—from ideas to illustrations, text, and revisions—and left them excited to spend the day creating their own work inspired by the themes of identity and diversity highlighted in the book.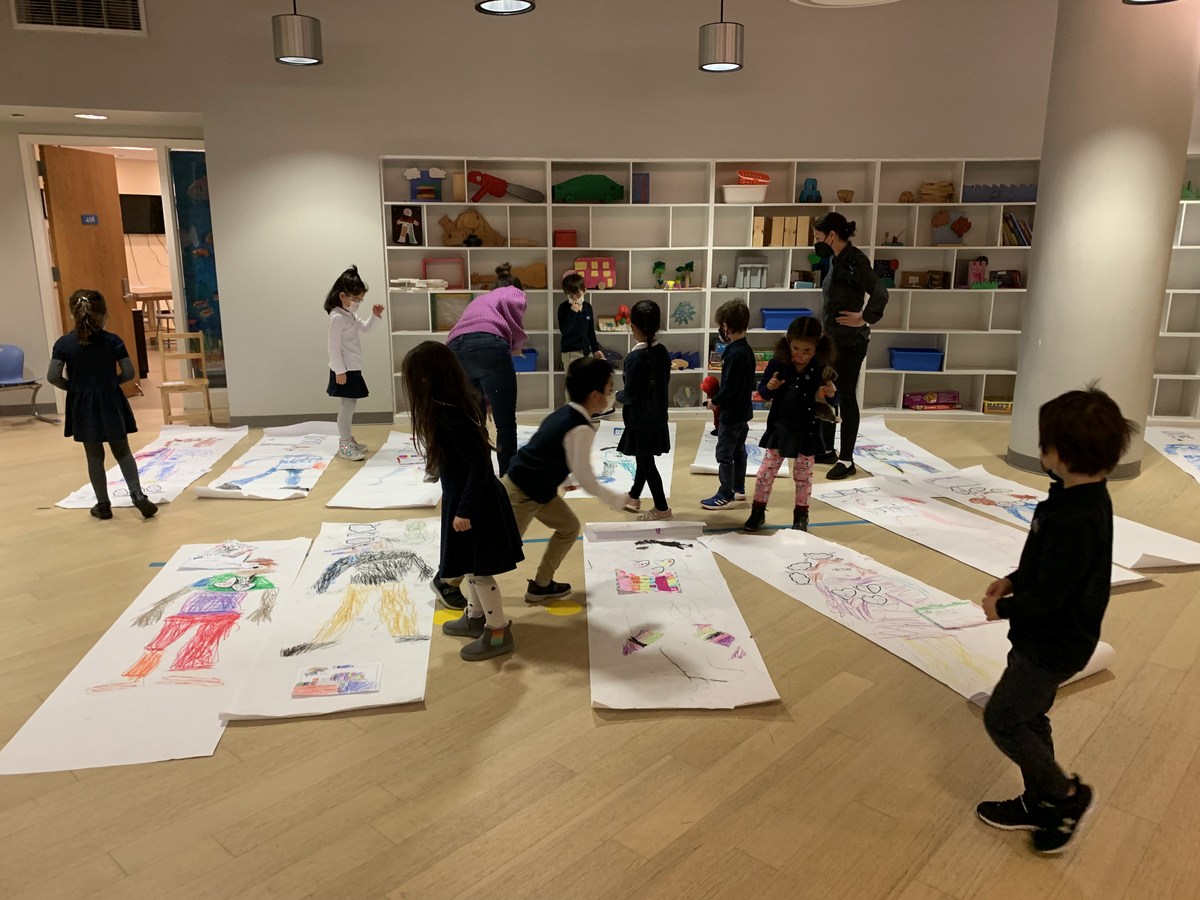 Kindergartners discussed how emotions feel on the inside and how it might look to others on the outside. They shared what makes their name unique and special, and then decorated their written name with patterns, similar to the pattern on the cover of What I Am. They also created hearts and used words and images to describe the things and people they love. The day culminated with kindergarteners tracing the outline of their bodies and gluing the hearts, names, emotions, and physical characteristics to the drawn representation of themselves.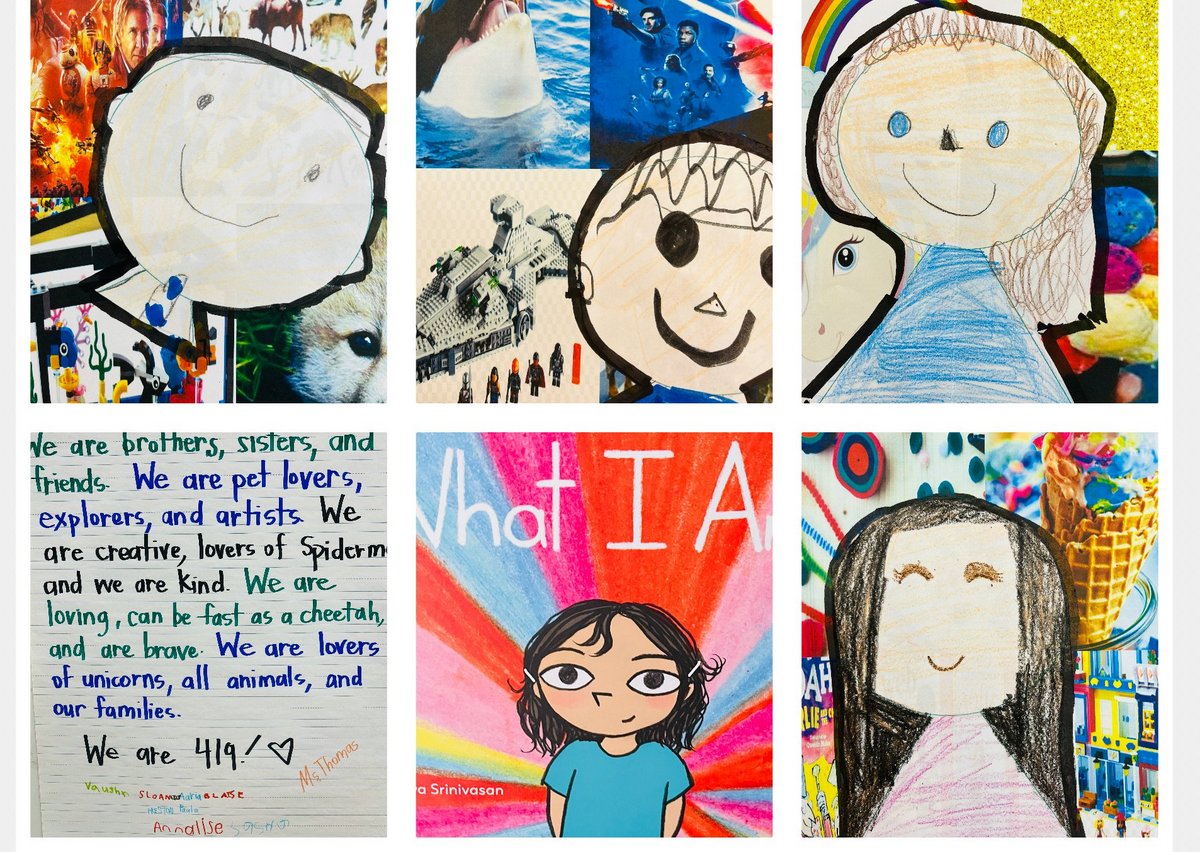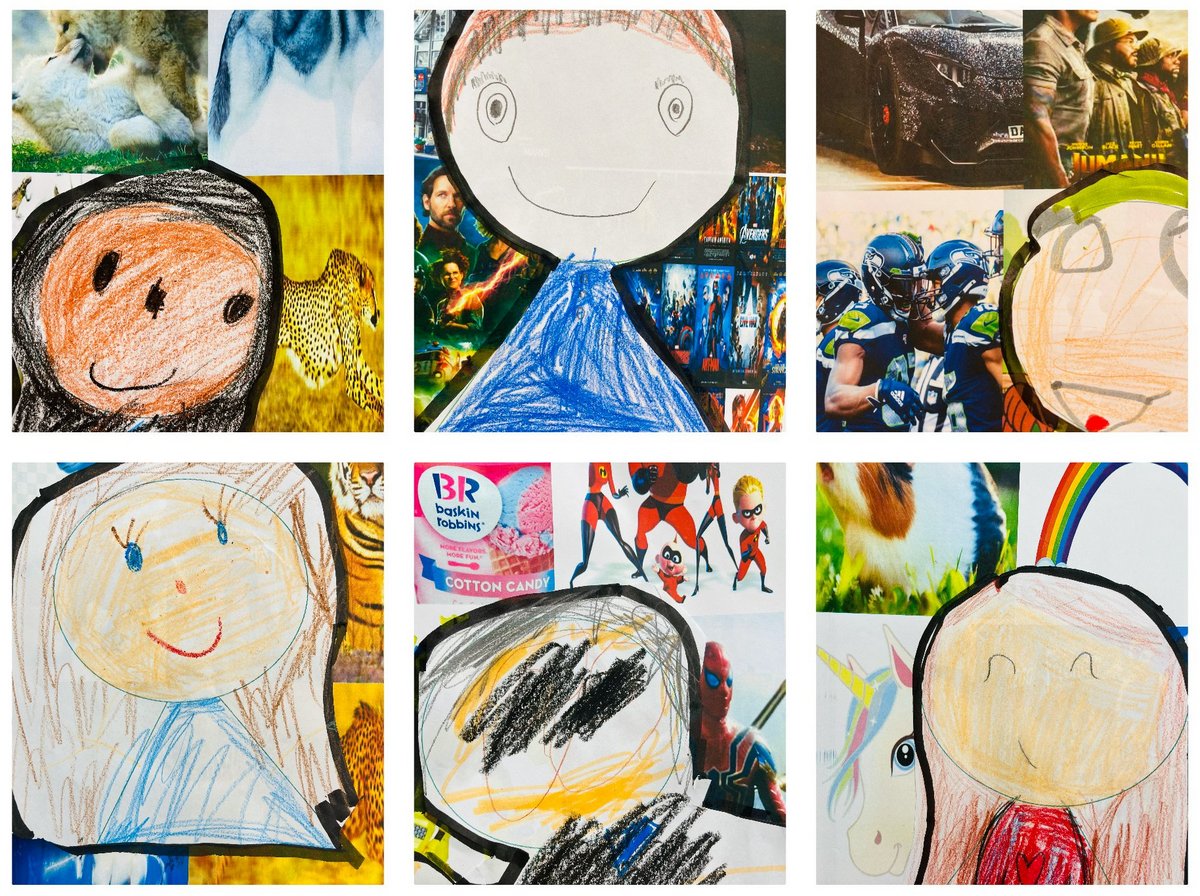 First graders began an inquiry into 'Who We Are.' After creating their own personal versions of the book What I Am, they explored ways they are similar and different from each other. Using words and phrases from each student's book, the first-grade classes created an inclusive list poem and added self-portrait collages to bring their poem to life.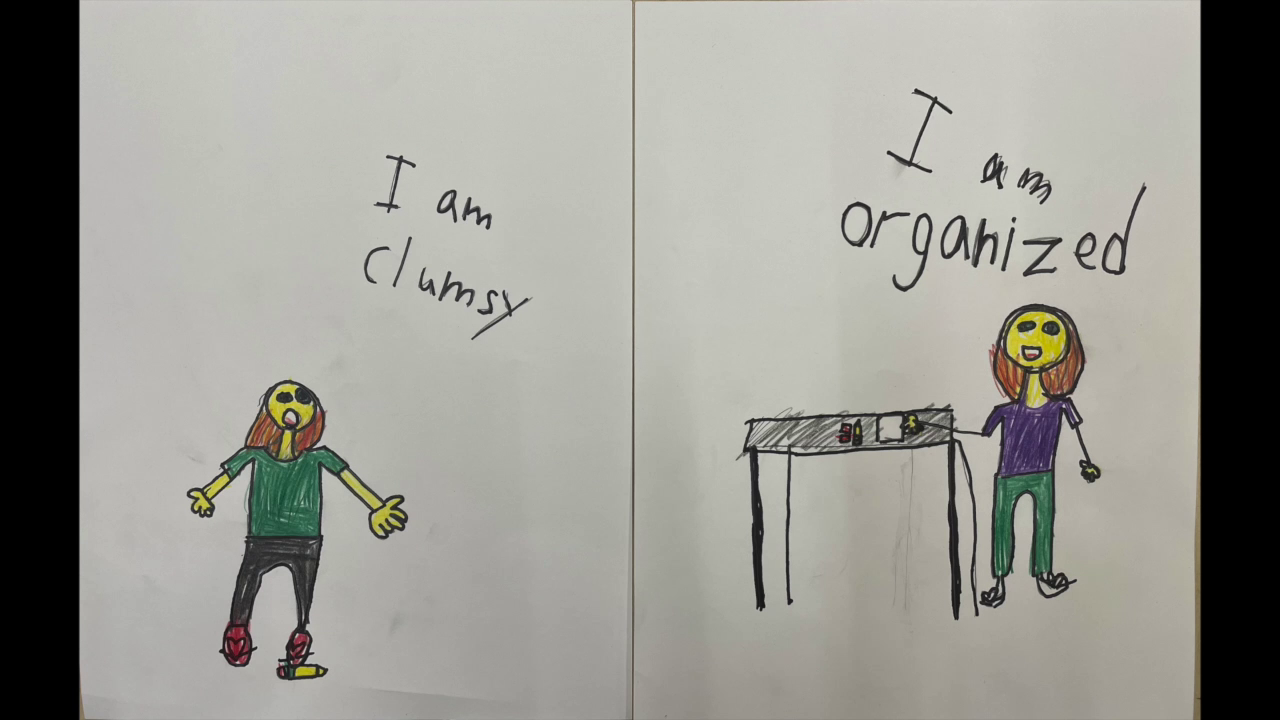 Students explored the use of antonyms in the text, What I Am. They discovered that antonyms are a way to express how our identities are unique, diverse, and even fluid. Using inspiration from the book, each student wrote and illustrated two related "I am" statements. Then, students turned these pieces into a 2nd Grade video and each student read their words aloud. You can watch the full video here.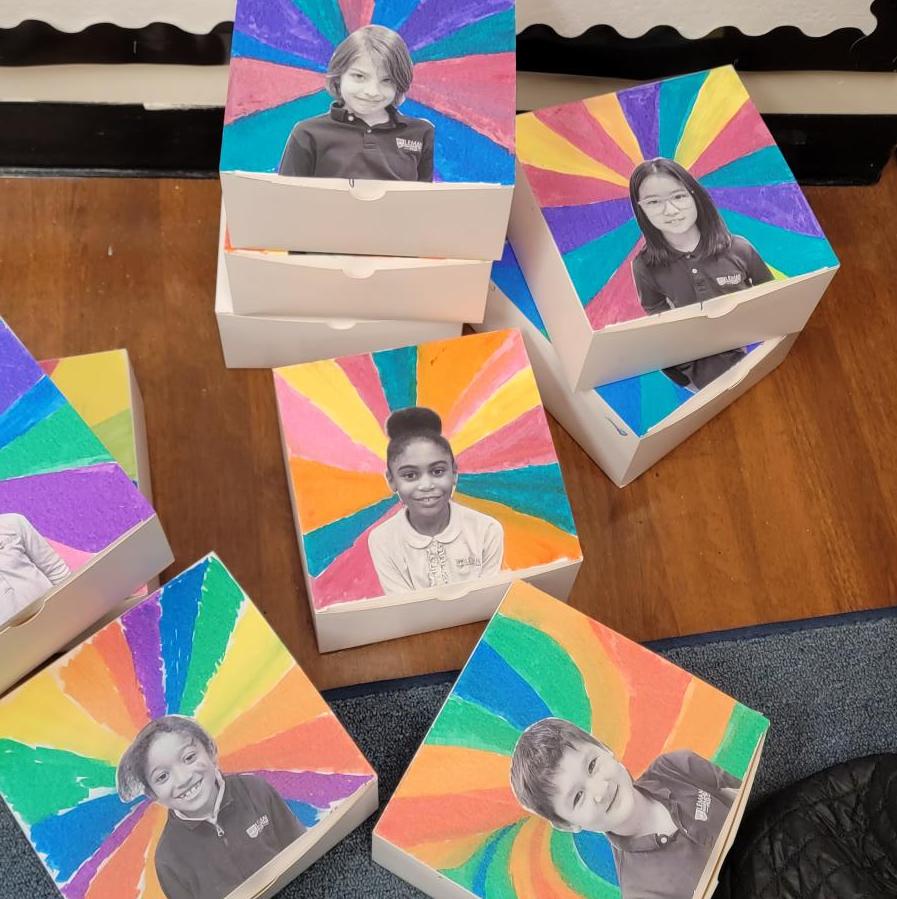 Third graders thought deeply about who they are as individuals and represented that by creating identity boxes. Each student brought one object from home and created additional objects using model magic and drawings in school. Then they each wrote an explanation about what they included in their box and decorated the top with their photo and a replica of the What I Am cover.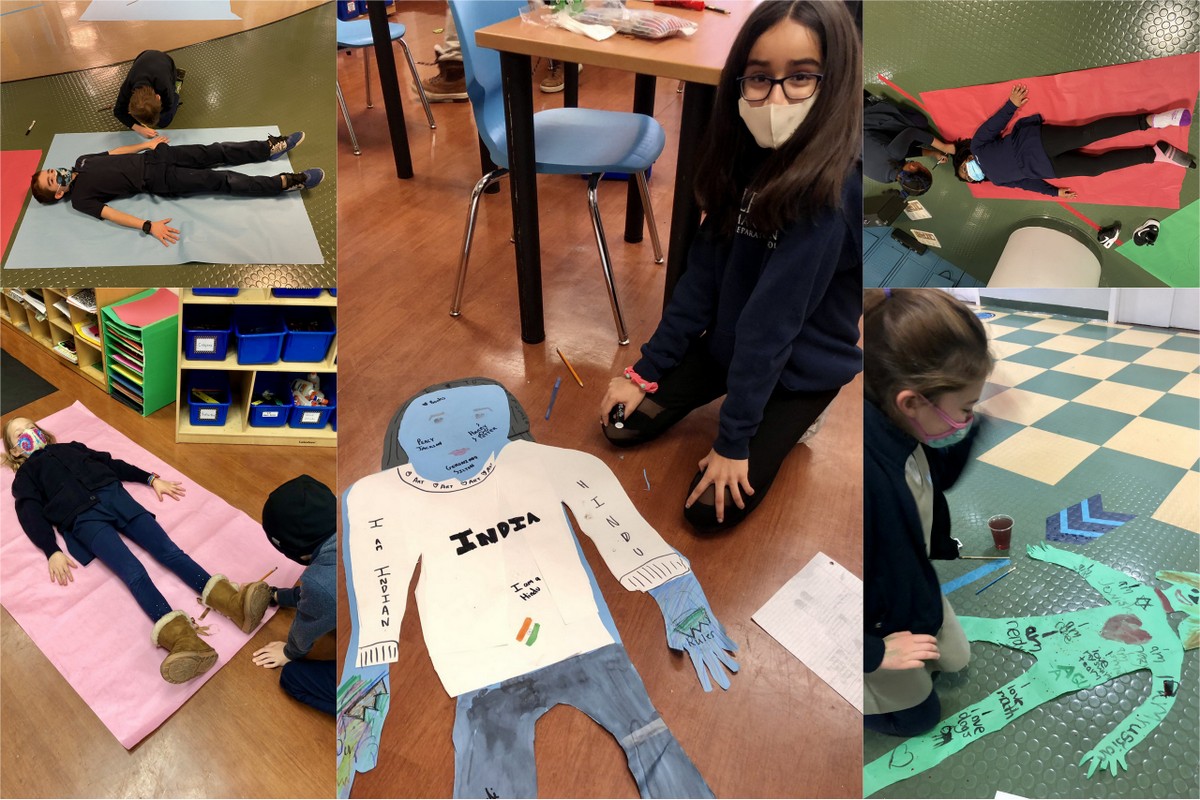 Fourth graders shared their personal connections to What I Am, focusing on how we are all individuals within the larger context of a broader community. Students brainstormed ideas about what makes them unique and special, then in partners, traced life-size figures of themselves, and created their own What I Am display.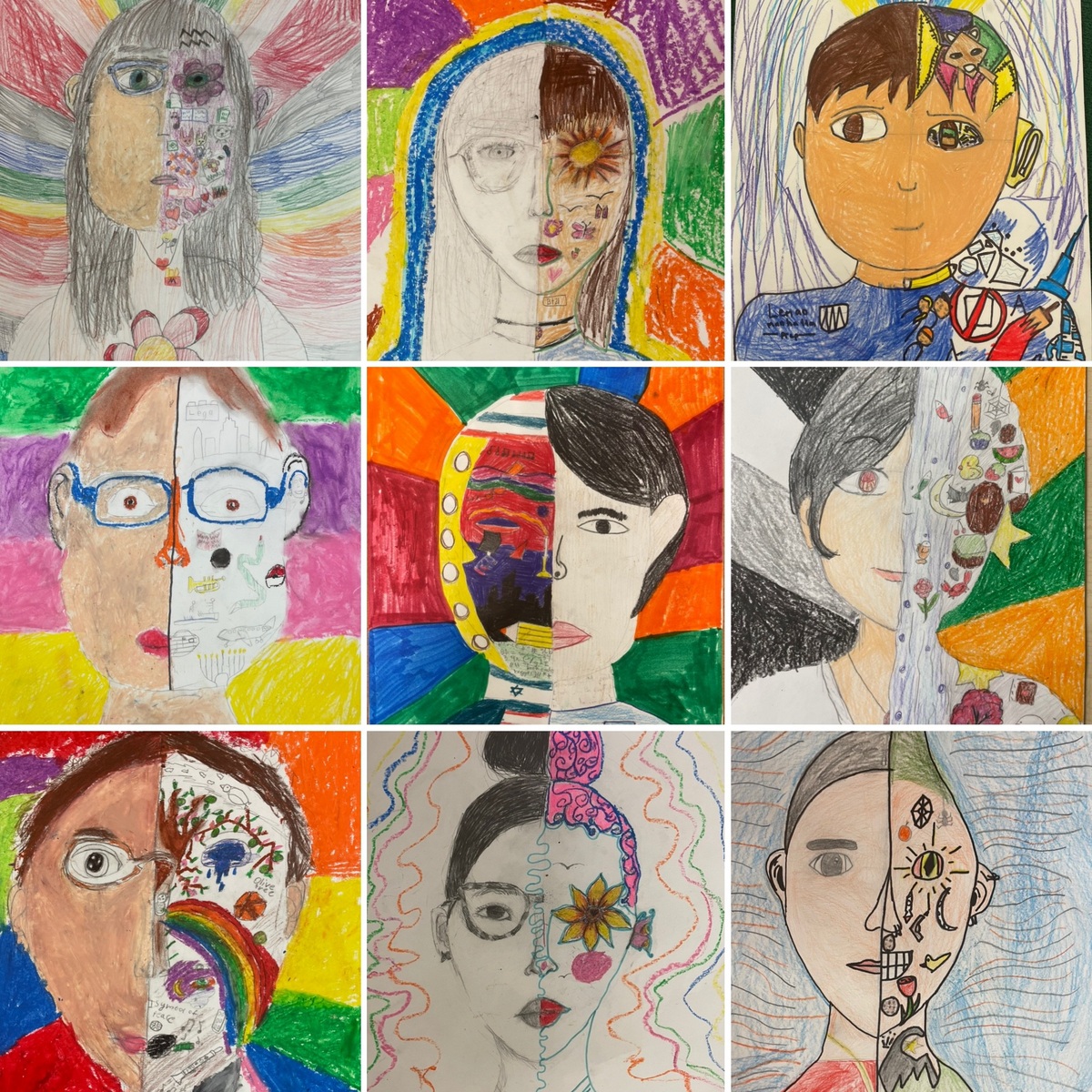 Students used What I Am as a lens to explore and deepen their understanding of identity. To do this, learners constructed identify self-portraits to spotlight their talents, abilities and what they like about themselves. They also utilized artistic skills such as planning, sketching, observational drawing, composition, perspective, portion, and the creation of a narrative as it pertains to their personal inner/outer qualities.
At the end of the day, Lower School students gathered for an assembly to share some of their work and share how the simple phrase, "What I Am," inspired creativity, diversity, sharing, bonding, and fun!