News
Léman Community Celebrates Latinx Heritage Month
October 07, 2021
September 15 marked the first day of Latinx Heritage Month. Across all divisions, students and faculty are learning about and reflecting on Latinx people's accomplishments throughout history. Classrooms and offices in both buildings have decorated their doors with images and write-ups of various topics related to Latinx heritage and honoring our own Latinx community members as well as prolific Latinx public figures. Across Early Childhood through 12th grade, students are engaging in important lessons and activities that honor Latinx heritage, traditions, and communities.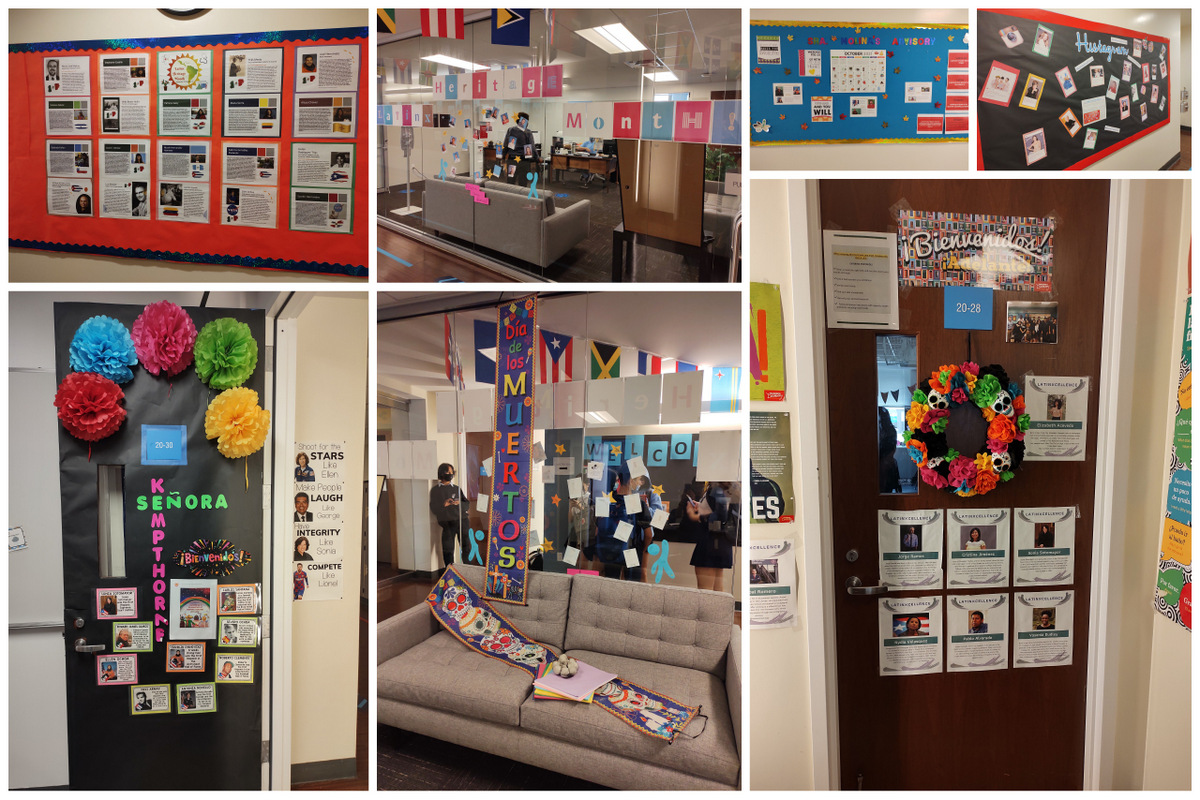 Kindergarten through 2nd-grade Spanish students studied animals common to Latin American countries including the quetzal, the macaw, and the sloth. Students studied facts about each animal, discussed them in Spanish, and represented their work with an art project which is currently hanging outside the Broad Street Spanish classroom. 4t and 5th-grade students studied Alebrije, brightly colored Mexican sculptures of fantastical creatures in Spanish class. Each student chose an animal to research and write about and created their own Alebrije out of foil.
PreK 4 students also discussed Alebrije in art class. After observing some visual representations of Alebrije, students children created animal collages using pre-cut shapes and decorated pre-cut animal templates.
In PreK 2, the class read Rubia and the Three Osos, a version of Goldilocks and the Three Bears, retold in a combination of English and Spanish. After reading this book, the class discussed Latinx History Month and watched a short video about the Nazca Lines in Peru and then created their own drawings in the sand, giving the young learners a chance to practice following multi-step directions, use tools, use their fine motor skills to squeeze the glue bottle and manipulate the popsicle stick to draw in the sand, and explore a new sensory experience.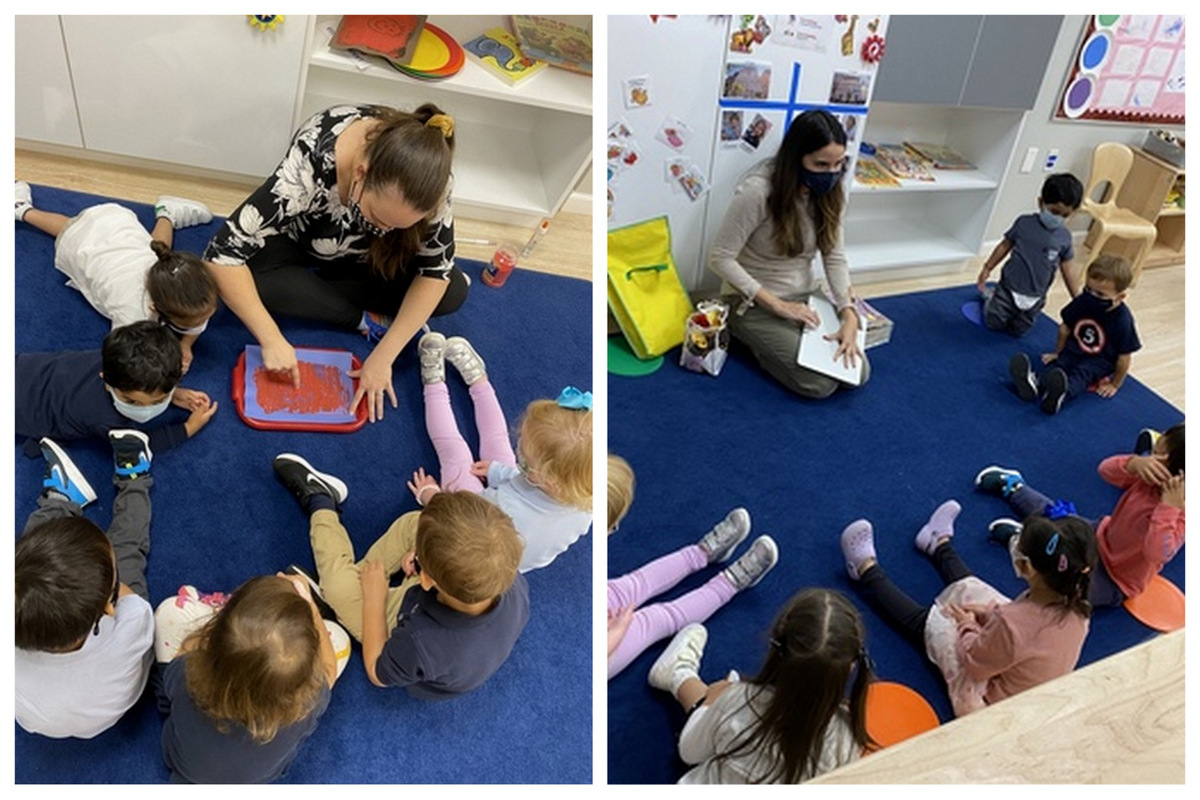 Upper School students are learning about Día de Los Muertos, the Day of the Dead holiday which is celebrated in parts of Mexico and Latin America. Students are exposed to videos and articles that provide knowledge on the celebration. Next month, each grade-level advisory, 6-12th, will produce collaborative artwork in the form of an altar that is typically associated with this holiday. Additionally, each advisory will choose a social justice activist that has passed and that they will honor to highlight the person's dedication to making their community/world a better place and/or whose deaths ignited others to engage in 'good trouble' with the aim of improving unjust societal constructs and actions.
Students will be discovering that the Día de Los Muertos celebration is a jubilant and festive tradition that unites families and establishes a sense of identity. They will learn how it is an indigenous tradition consisting of "a blend of Mesoamerican ritual, European religion, and Spanish culture." By connecting the element of social activism to this tradition, students will be able to become more knowledgeable about the sacrifices others have made to make our society a better place.